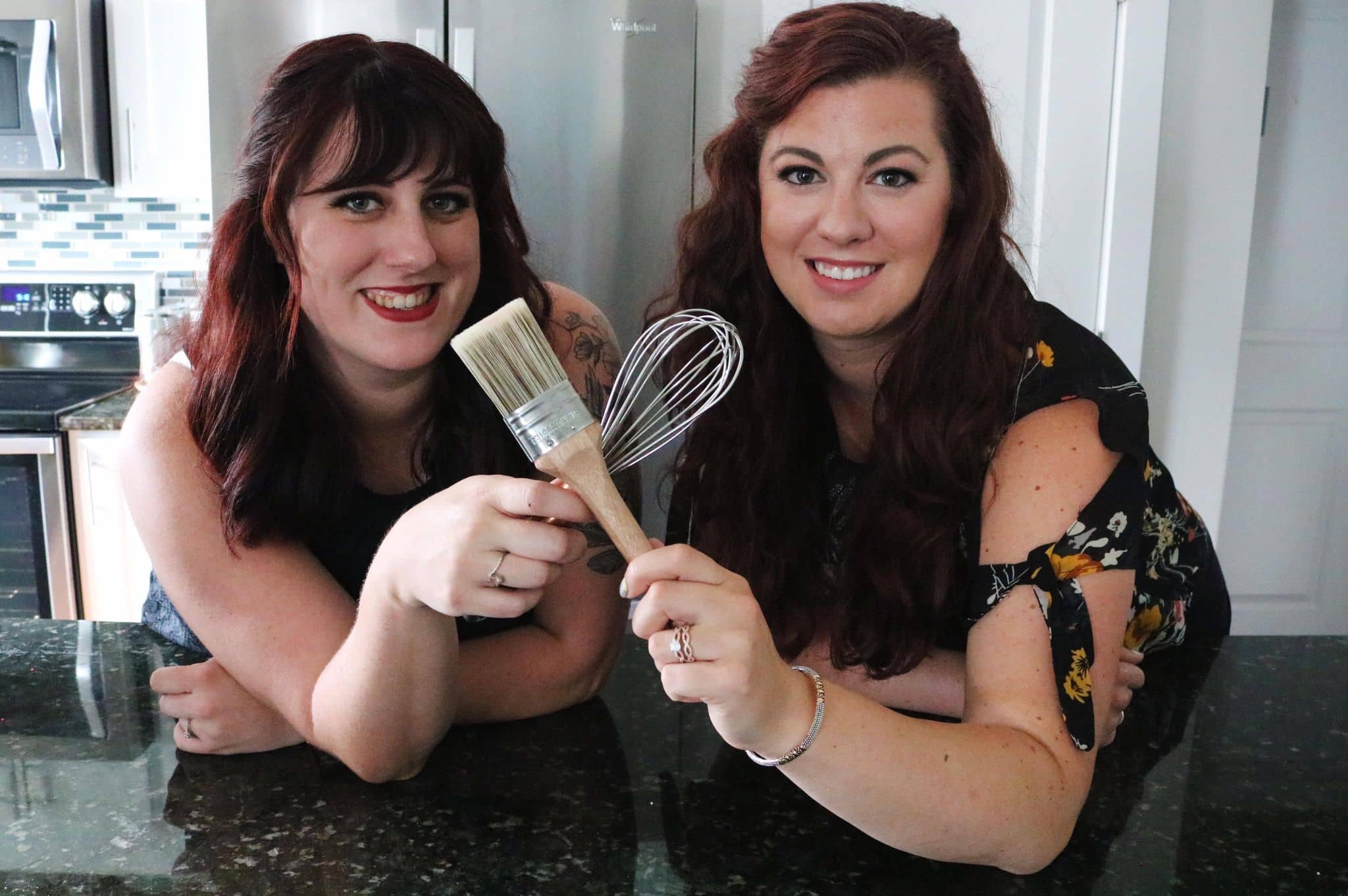 It is a store within a store. MB Creative Cafe is taking shape inside the front entrance of the new Landers' True Value hardware store on M-139 in Scottdale, set to open December 1.
MB Creative Cafe has a diverse mission: to serve as a snack and snack hub within the hardware store, as well as a showcase for multiple products created by women-owned businesses throughout Greater Southwest Michigan. It is the brainchild of Bangor's Megan Mooneyhan and Stevensville's Brittney Posten.
Brittney worked in the corporate world for over 8 years in a variety of roles ranging from customer service to sales and finally strategy and operations. Megan worked at WalMart for 9 years, starting as an associate and working her way up to management.
Megan's favorite job was at the Walmart bakery and she often found time to create fun cakes and cupcakes for parties with family and friends. She often heard that she should open a bakery.
In 2020 Megan and Brittney lost their jobs due to COVID and decided to start MB Creative. Brittney explains how it all came together:
"We started meeting and agreed on a few things. One, we wanted to have creative freedom with our business and came up with the name MB Creative Cafe with the intention of having a cafe with workshops in the evenings. Two, we didn't want to go into debt. We had both lost our jobs to COVID and the future was uncertain. Three, we would work hard to get our name out there in the community. We did exactly that by participating in many markets where we got to the point where people regularly contacted us asking us to participate in markets. The hot chocolate bombs were our viral entry into the community and tripled our following and word of mouth continued to help us grow!"
Megan has been working for MB Creative full time and has been able to stay home with their 5 year old son and Brittney just had their first baby in April 2022. They already dream of passing their business on to their daughters.
Brittney picks up the story from there:
"In late October 2020 we received a shipment of hot chocolate bomb molds and shared that we were offering them and our business really took off! We made thousands of cocoa bombs before the end of the year. Our cocoa bombs were in 8 stores from New Buffalo to Kalamazoo. We rented a kitchen and spent most of our days there, even doing a 17-hour day where we took a break to run and get back heating pads and shoe inserts. More restaurants and stores were coming, but we physically couldn't make any more of these hot chocolate bombs. We never dreamed that a little chocolate would triple our social media following and allow us to do more than our corporate jobs."
Landers Hardware Group owner Doug Landers reached out and told them he thought the business would be a wonderful addition to his new Scottdale store front. For starters, they have about a dozen local, women-owned businesses that will offer beautiful, quality items in the store. Instructional workshops are already taking off. His dream is to have a large space with a kitchen, workshop and cafeteria. Brittney and Megan say they are very grateful to Landers for the opportunity. And they can't wait to open MB Creative Cafe next month.