Keeping up with consumer preferences is tricky at the best of times, even more so when dealing with a cost-of-living crisis.
How this will affect bakery shoppers remains to be seen, as some will tighten their belts while others will seek happiness in life's simple pleasures (like cookies, cakes, and donuts).
"Today's market is evolving and transforming at a record pace," explains Kevin Hughes, UK & Ireland Country Manager, La Lorraine Bakery Group. "With this in mind, it is important that bakers and in-store bakeries continue to innovate and explore the key trends that are shaping the industry."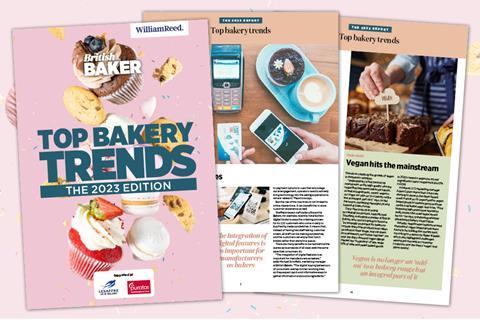 DOWNLOAD THE TOP BAKERY TRENDS REPORT 2023
Get free access to this in-depth report exploring the major trends expected to unfold in the bakery market in 2023. The information contained in the report:
Trend analysis

Comments from industry experts

Top tips on how to take advantage of trends
Click here to download the full report for free now
Health, in all its forms, is having a big influence on the scene, but perhaps not in the way expected. Bakery manufacturers are taking an even closer look at their products thanks to the HFSS regulations. Meanwhile, health-conscious consumers continue to embrace the bakery thanks to the presence of whole grains and other healthy ingredients, while others see it as a way to boost their mood.
"HFSS can sometimes feel like a restriction on our freedom, but it has a positive impact by making us think about the impact of fat, sugar and salt on our health," says British Bakels marketing manager Michael Schofield. "But in times like these, another old saying also rings true: a little of what you like is good for you. When life is hard like it is right now, we all need to cheer ourselves up with affordable treats like baked goods."
As such affordable indulgence is another trend highlighted by industry insiders likely to play out in the bakery in 2023 alongside tradition with a twist and in-store experiences.
Sustainability also remains high on the agenda but, like health, what it means for consumers and businesses is evolving.
Here's a sneak peek at some of the top bakery trends for 2023: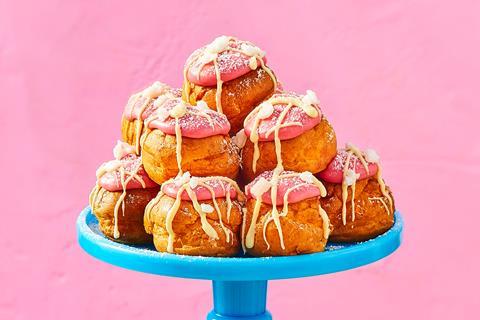 Tradition with a twist
Consumers love to reminisce through rose-tinted glasses, which is why nostalgia has dominated the bakery scene in recent years. But things are changing.
"While nostalgia has been a key trend in the last year, consumers today, especially the younger generation, are approaching tradition with a twist," explains Jacqui Passmore, UK & Ireland Marketing Manager. from Dawn Foods. "To win them over, bakers will have to combine the old and the new and put a new spin on longtime favorites."
This includes exploring what Passmore describes as "fresh and disruptive" ingredients, as well as enhancing nostalgic memories.
"In today's climate, it's more likely to be a twist or a small change on a classic they know, rather than something totally new or weird and wacky that they don't understand and may then be reluctant to buy," says Julie. . Telfer, NPD manager at Silvery Tweed Cereals.
This satisfies consumers' need for new food experiences without taking them too far out of their comfort zone. Think mocha or caramel latte instead of coffee, miso caramel instead of salted caramel, and explore the world of citrus beyond lemon and lime.
It's a widely used tactic for seasonal ranges with examples including a Peach Bellini Trifle from Tesco and Parmesan & Cracked Black Pepper Panettone from Waitrose launching for Christmas, while Sainsbury's introduced Orange, Sultana & Blossom Honey Scones and Eton Mess Profiterole. Stack for spring. .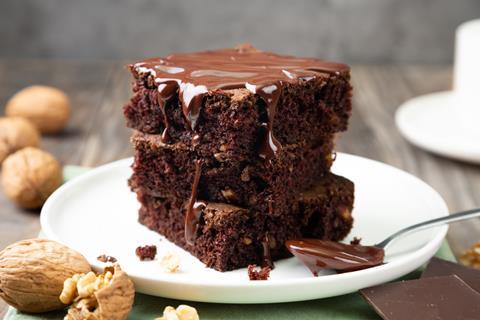 affordable indulgence
With the rising cost of living, consumers are looking even more carefully at where they spend their money, and luxuries are facing a chopping block. The good news for bakery companies is that their confections are relatively affordable, and many predict they will thrive in today's climate.
"We really believe that bakers can win by playing their cards right," believes Adam Cohen, marketing manager at flavor firm ITS. consumers can still enjoy".
Think a bag of donuts from the local grocery store, or a cup of coffee and croissant at the artisan bakery on Main Street.
"Like the alcohol market, the bakery can play the affordable luxury card and actually increase its market share by tapping into the need for cheap confectionery," Cohen adds.
John Want, Rich's director of sales, marketing and research and development, believes some of this growth could be achieved in supermarkets, as consumers seek to replicate their out-of-home experiences at home.
"The bakery is well positioned to fit into these offerings, whether it be pastries to help recreate a cafeteria brunch at home or desserts to end a meal," he explains.
Own-label products could also increase their share, according to Philippa Knight, Puratos UK's director of marketing. However, some consumers may reduce the amount of baked goods they buy altogether, as Knight highlights recent Puratos Consumer Barometer research, which found that 30% of respondents said they were considering reducing their consumption of high-end products and indulgent foods, such as cakes, pastries, and sweets. baked goods, to try and save money.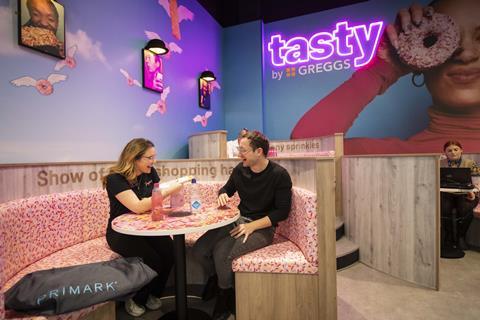 experience matters
As delivery apps become more prevalent, consumers are looking for something truly special when they step away from the comfort of their couches.
Greggs hopes a sausage roll swing, interactive games and donut-shaped stands will tick this box when he opens his second Tasty by Greggs cafe in collaboration with Primark. Meanwhile, Asda sought to promote its new bread range by taking over a London restaurant where it served a 13-course bread-based tasting menu, and Tesco lured bakery fans with a cafe of hot cross buns.
Delicious products play a very important role in attracting people and, unsurprisingly, social networks are a key tool for their promotion.
"There are so many opportunities for customers to walk into your store and buy your product," Sara Browner, manager of market research and analysis for Europe and AMEAP at Dawn Foods, explained at a recent British Society of Baking event. "We found in our survey that half of UK consumers said that social media can influence their likelihood of buying sweet baked goods."
Browner singled out Pain au Chocolat Suprême, a chocolate-covered, cream-filled croissant from New York's Lafayette Grand Café & Bakery, as a baked good that had gone viral when users shared videos of themselves enjoying the treat.
"The key element in developing that type of product was to make it go viral," he adds. "The lines were outside, and when interviewed, people said they saw it online, they wanted to be there and share it with their audience."
Consumers want fancy toppings, and bakers need to take advantage of trends seen online, adds Cristiana Ballarini, CSM Ingredients' director of marketing for pastry mixes. "Consumers are looking to be wowed," she adds, so use "exaggerated terms to describe products like 'extra charge.'"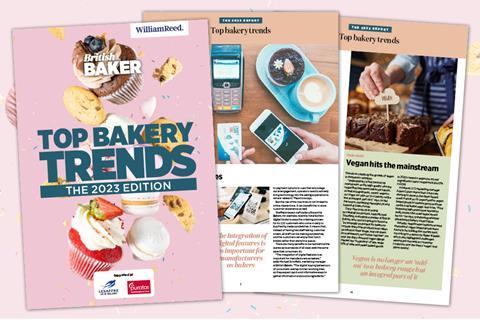 DOWNLOAD THE TOP BAKERY TRENDS REPORT 2023
Get free access to this in-depth report exploring the major trends expected to unfold in the bakery market in 2023. The information contained in the report:
Trend analysis

Comments from industry experts

Top tips on how to take advantage of trends
Click here to download the full report for free now