CHICAGO — Bakers across the city are rolling out dough, peeling apples and dipping nuts as they rush to fill thousands of orders for Thanksgiving pies.
And with Thanksgiving less than a week away, Chicagoans are scrambling to get their orders.
"This time of year, we're making cakes 'til they're out of our ears," said Dobra Bielinski, who opened Delightful Pastries, 5927 W. Lawrence Ave., with her daughter in 1998. "People don't realize that making cakes requires a lot, a lot, a lot of work.
"I don't have a cake machine where you just feed the ingredients and spit out the cakes. Everything is handmade and the fun never ends."
During the holiday season, Bielinski enlists his daughter, mother, and brother to help his regular team of six keep up with Chicagoans' high demand for cake.
"It's so much fun trying out the fillings together and trying different things in the kitchen," Bielinski said.
Last year, the Delightful Pastries team made 500 pies in November alone, not counting the half dozen they brought to their own family reunion, Bielinski said.
Bielinski's favorite from his bakery is honey pumpkin pie, a sweeter twist on the classic pumpkin pie. His mom's favorite is the blueberry fudge pie, which combines blueberries with a chocolate-pecan filling.
And the two Bielinski brothers prefer their bourbon pecan pie, which is exactly what it sounds like, and Elvis pie, a tribute to the star that features a pumpkin cheesecake base, chocolate custard, and bananas.
"We have to make a lot of cakes, but we always end up with a lot to eat, enjoy and discuss," Bielinski said. "We all try each one so we can critique them or argue why they're delicious, because obviously everyone wants their favorite to be number 1."
Pies are also a family affair for John Roeser, the fourth generation of his family to run Roeser's Bakery, 3216 W. North Ave, which opened in 1911.
Roeser said he's grateful for everything his father taught him about business and baking, but "there's always something more to learn," like how to fill 1,000 cake orders in a month amid pandemic-related supply shortages. .
"You have to do more to find the right ingredients these days; it's harder to find what you need," Roeser said. "In the past, you could call your regular supplier and they had everything, but now you have to call or wait for stock or search online. The list goes on."
Ingredients are also more expensive due to inflation, but Roeser chose not to increase the bakery's prices "because everyone else is suffering too," he said.
"I'm trying to lighten the load on people for the holidays. There are so many things to buy this time of year, and everything costs more money," Roeser said.
Along with pies, Roeser's Bakery offers sweet rolls, coffee cakes, breads, cookies, cakes, donuts, and homemade ice cream, among other things.
"And never forget to have a tub of ice cream," Roeser said. "Who doesn't want a scoop of vanilla ice cream with their piece of cake?"
On the South Shore, Imani Muhammad noted a demand for more pre-made foods for people to take to holiday gatherings. She added a soup bar in addition to the cakes she sells at her bakery, Imani's Original Bean Pies & Fine Foods, 2423 E. 75th St.
"People were coming in and asking about it," Muhammad said. "Historically, we've always made white bean soup and chicken noodle soup, so we added a full soup bar that will also have a curry-based lentil soup, fish stew, and chili."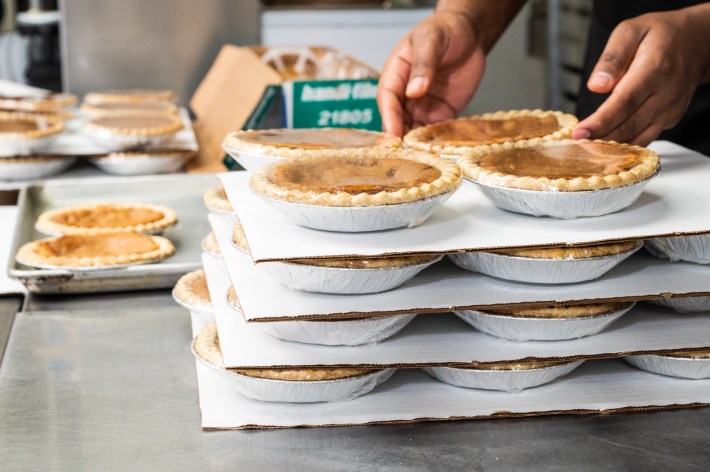 Bielinski is also offering more foods to eat before dessert this year, including vegan quiches, soups, and fillings, all made from scratch with fresh ingredients from local farmers.
"Of course, we know that the dessert has to be the most fabulous part," Bielinski said. "But it's about making people's lives easier. Life has been a real challenge these past few years.
"I imagine you give someone a delicious cake, a nice bread, a nice soup or a quiche, and then they have a big part of their Thanksgiving figured out. That is important."
Where to get your cakes
Need to order a Thanksgiving dessert? There is still time, but barely.
We've rounded up some Chicago options:
Bang Bang Cake and Cookies: All online orders can be picked up on November 22 or 23 at the Logan Square Shop, 2051 N. California Ave. Bang Bang locations will have additional cakes available for walk-in customers on a first-come, first-served basis, no-guarantee- supplies-will last basis. Cakes are $33-$55. Click here to order online.
Turning J: Online orders can be placed here. Thanksgiving pies and other holiday specials, like frozen savory truffle rolls, are only available for pickup Nov. 22-24. The cakes are $36-$48. 1000 N. California Ave.
Imani Original Fine Meals and Bean Cakes: What makes these delicious cakes special is that they are made from white beans that have been softened and pureed with milk, eggs, sugar, and nutmeg. A fan favorite is the strawberry shortcake, but Imani also has delicious vegan shortcakes in blueberry, peach, and apple flavors. The cakes come in small and large sizes, $9-$18. Order ahead online or stop by 2423 E. 75th St.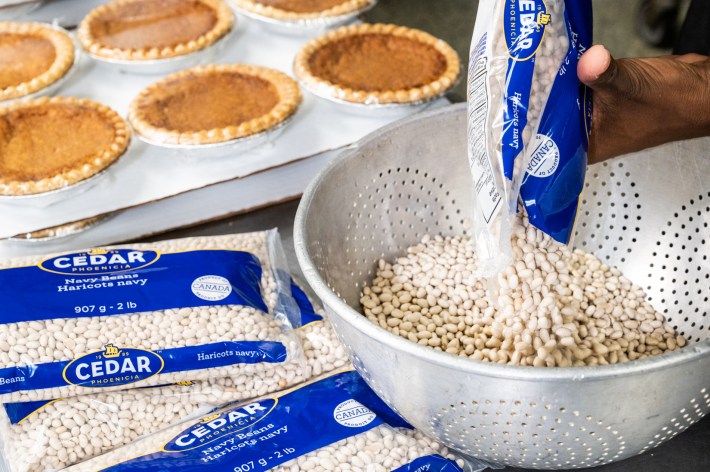 Delicious cakes: The menu features twists on classic holiday pastries such as pumpkin honey and bourbon pecan, plus other homemade soups, quiches and sides to round out the meal. The cakes are $24-$30. You can order online here or call 773-545-7215. Online orders take up to 48 hours to process and must cost a minimum of $36. All orders can be picked up on November 23.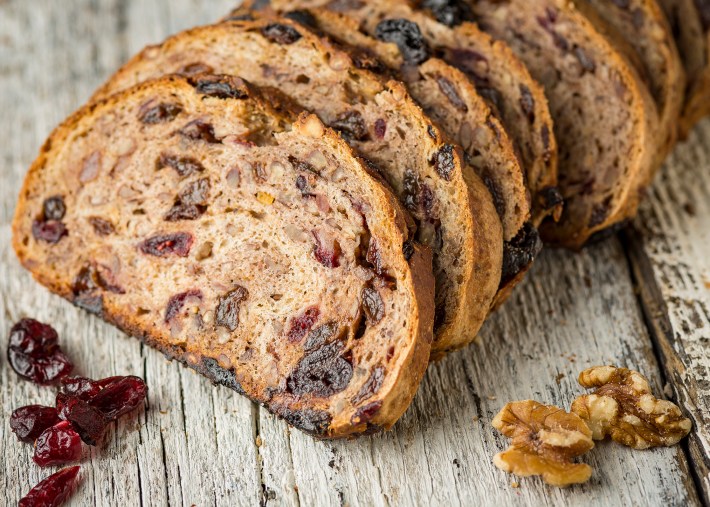 Flourless: This is the place to be if you are looking for a gluten free dessert. Defloured is no longer accepting pre-orders, but you can stop by on November 22 and 23 to pick up goodies. The store will also be open until noon on Thanksgiving Day, but it may not be long. Cakes are $28-$36. 1477 West Balmoral Ave.
Roesser Bakery: In addition to its 16 pies, the full-service bakery has been offering a wide selection of cakes, donuts, breads, and other sweet treats for more than 100 years. Call ahead to reserve your cake at 773-489-6900 or stop by the bakery at 3216 W. North Ave. through November 23, and prepare for crowds.
First slice of coffee: This is the place to go if you are looking for more than just a wide variety of cakes. You'll find fall quiches, pot pies, pastas, vegetable sides, and freshly prepared harvest soups. The last day to order is November 20 (click here). The cakes come in small and large sizes, $17-$35. Locations in Andersonville, Ravenswood and Ravenswood Manor.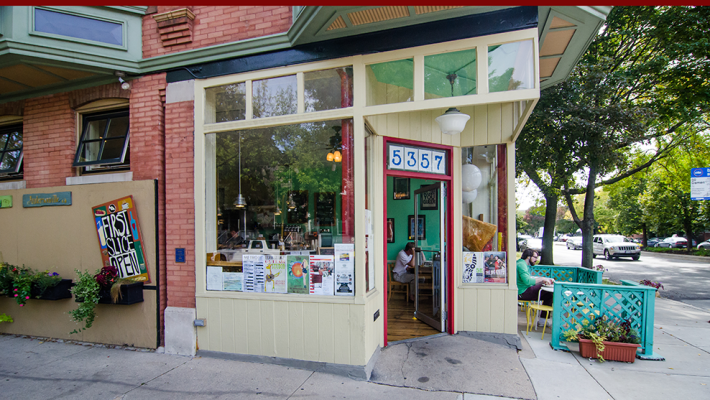 Floriola: The shop's honey caramel pumpkin pie has a buttery crust filled with creamy pumpkin, warm spices, and a brandy honey caramel. Items are running out fast; click here for the full Thanksgiving menu. Prices: $30-$40. 1220 West Webster Avenue
Vanilla Pastry: New this year is a cake created to taste like a warm ray of sunshine on a crisp November morning. Stick your fork into a cake with yuzu, pineapple and cardamom curd, topped with toasted meringue and see if you feel it. Add a box of Thanksgiving cookies to any cake purchase for a discounted price of $21.95. Prices: $35-45. Order online here. 5229 S. Harper Court, as well as locations in Lincoln Park, Lakeview and French Market.
Weber Bakery: Decorate the children's table with brownies on a stick. Order online soon here, call 773-586-1234 or stop by 7055 W. Archer Ave.
Hoosier Mama Pie Company: The bakery is no longer accepting pre-orders, but a limited number of cakes are available at West Town and Evanston stores on a first-come, first-serve basis Nov. 22-23.
Cadinho Bakery: Choose between this year's new flavor, the Drunken Maple Bourbon Pecan Pie and the all-time classic French Three Chocolate Silk Cake. Place your orders by messaging the bakery on Instagram or Facebook ASAP. The pies are $38.
Listen to "Everything Is Fine: A Block Club Chicago Podcast":