LOUISVILLE, Ky. (WDRB) — Louisville personal injury attorney Darryl Isaacs is like a companion on a road trip.
"You see it on all the billboards," said Mark Pfeifer.
"I drive Indy and Cincy all the time, and you see Darryl Isaacs, everyone else," added Lance Little.
He's also always on TV with his catchphrase, "Call the Hammer," ready to go.
"I guess maybe I have a recognizable face," Isaacs said.
That is an understatement. When it comes to getting his name out there, "the Hammer" does it. But even he was surprised when he got on TikTok and discovered that content about his legal practice was taking a backseat to the foods he eats on his weight loss journey.
"I just decided at the beginning of the year that I was going to be healthy," Isaacs said. "I gave up fried foods, sweets and bread."
Well, the first two anyway.
"I didn't know croutons were bread," Isaacs said with a smile.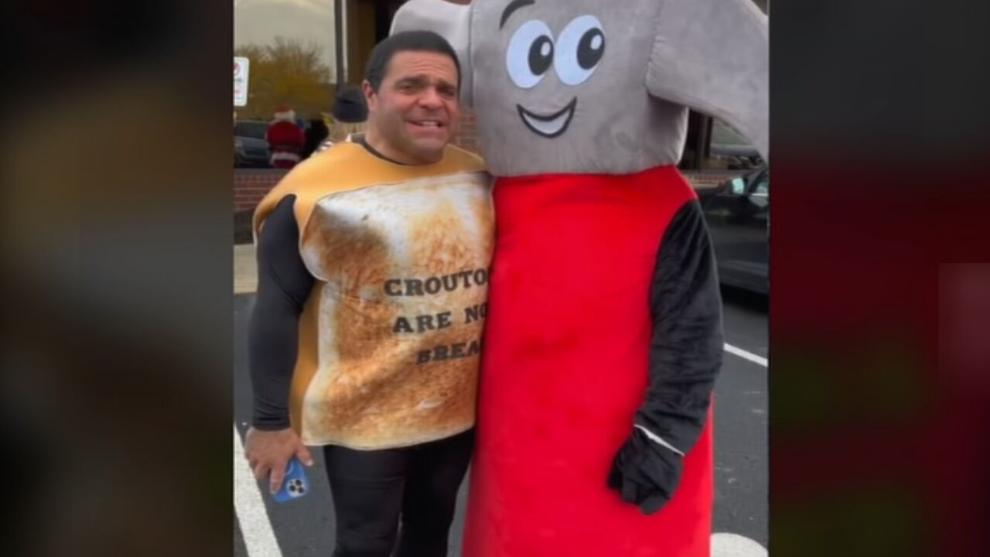 The man loves a crouton.
"I probably eat too many croutons," Isaacs admitted.
Whatever Isaacs is doing to lose weight, it's working. He has shaved 11 inches off his waist and videos of him have thousands of views.
"Six hundred thousand just for what I had for lunch," Isaacs explained. "I'm like 'who cares what I had for lunch?'"
Lance Little yes. He is in charge of several salad shops in the Green District. He had an idea that he wanted to launch.
"Basically, they wanted me to be the spokesperson and make this 'Hammer Time' salad."
Now 'Hammer Time' salad is on the menu, somewhere between "What About Cobb" and "Tequila Mockingbird…"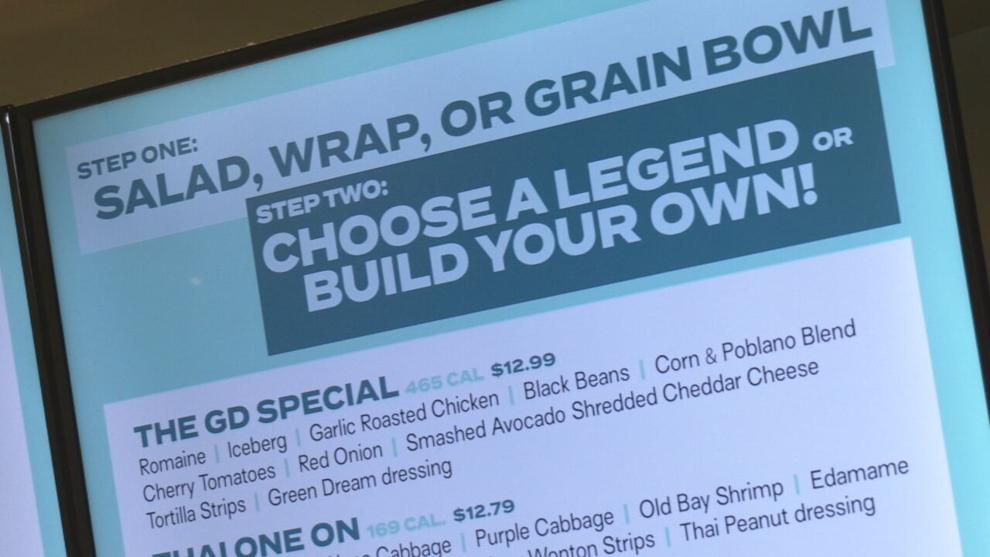 The Hammer Time Salad has chicken, bacon, tomatoes, olives, red peppers, and dressing, and is loaded, of course, with croutons.
The Hammer hopes his salad is a success for what it will do for another Jeffersontown business.
"I call him Uncle Darryl because he's done so much for me," said Tiffany Otis.
Otis works at WiggleWow, a dog treat bakery that employs people with special needs.
"If you have 100 people with special needs who can work and want to work, only 15 of them can get a job," explained WiggleWow's Mark Pfeifer. "WiggleWow is on a mission to change that."
Twenty percent of salad sales in the Green Districts of Louisville, Indianapolis and Cincinnati will go towards the good times at WiggleWow.
"Anything is more than we had, and everything is greatly appreciated," Pfeifer said.
A bit of green of greens, and the crouton-loving lawyer you'll see again the next time you turn on the TV.
related stories:
Copyright 2022 WDRB Media. All rights reserved.