Phở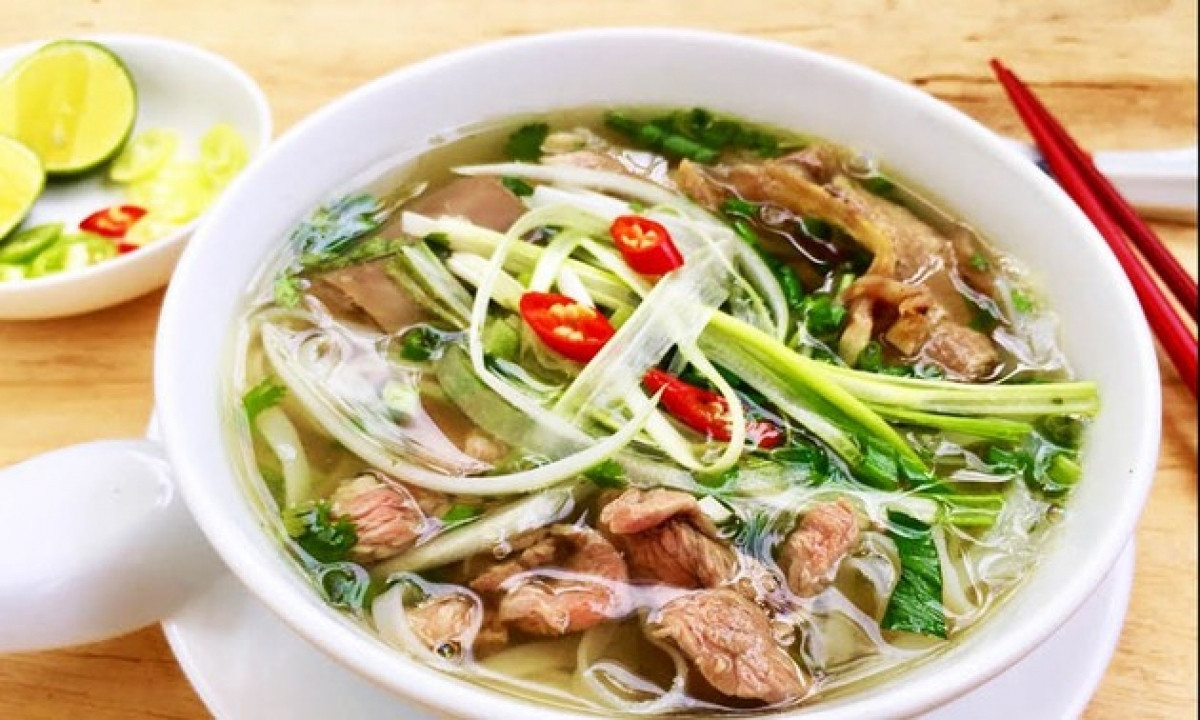 In early January, CNN revealed its list of the world's 20 best soups, including Phở bò, the Vietnamese beef noodle soup.
According to CNN, Phở bò is the most beloved dish in Vietnam and has even become the most popular breakfast in the country. Visitors can have different options for a bowl of Phở bò, including the original raw beef, a mix of raw and cooked beef, as well as brisket and tendon.
A bowl of Phở bò in Ho Chi Minh City and Hanoi costs between 30,000 and 80,000 VND, which is equivalent to between 1.32 and 3.40 US dollars.
Bánh bột lọc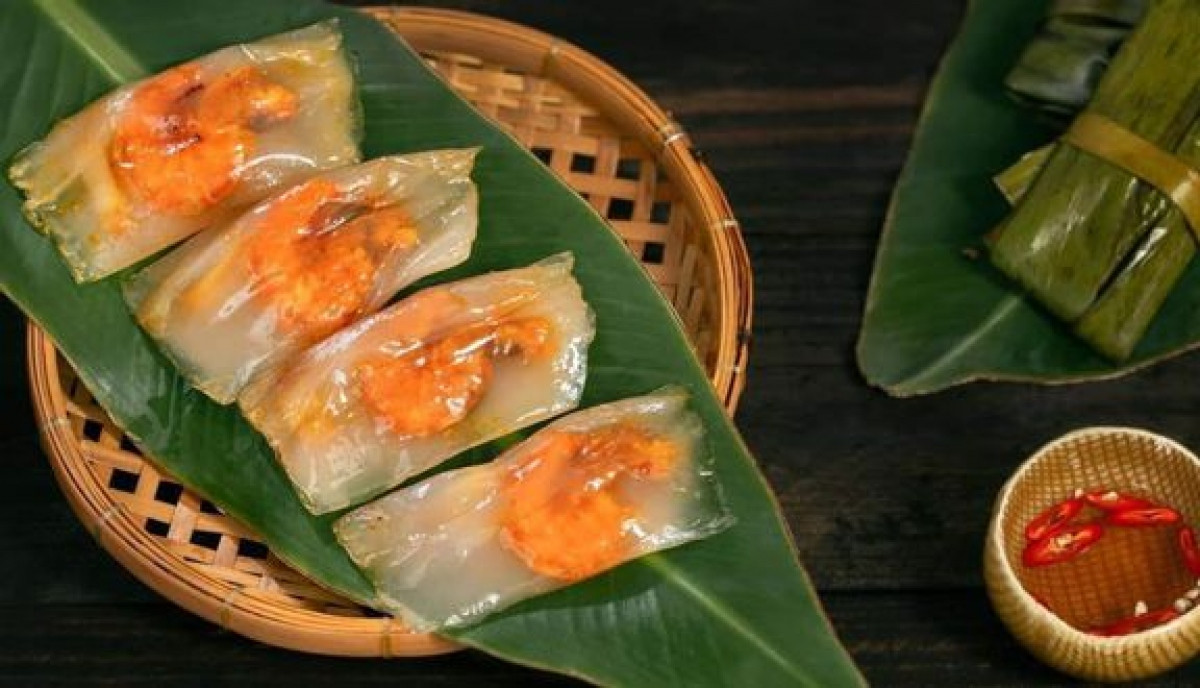 In April, Vietnamese bánh bột lọc (pork and shrimp dumplings with casings made from tapioca flour) was named one of the "30 Tastiest Dumplings in the World" by the US news site.
When cooked, the tapioca flour becomes transparent, giving the dumpling its appearance, and the wrapper has a chewy texture. There are two main variants, those that are wrapped in banana leaves and steamed and those that are boiled.
According to CNN, the dish originates from Hue, in the central region of Vietnam, and tapioca dumplings are typically eaten as appetizers or small snacks.
banh cam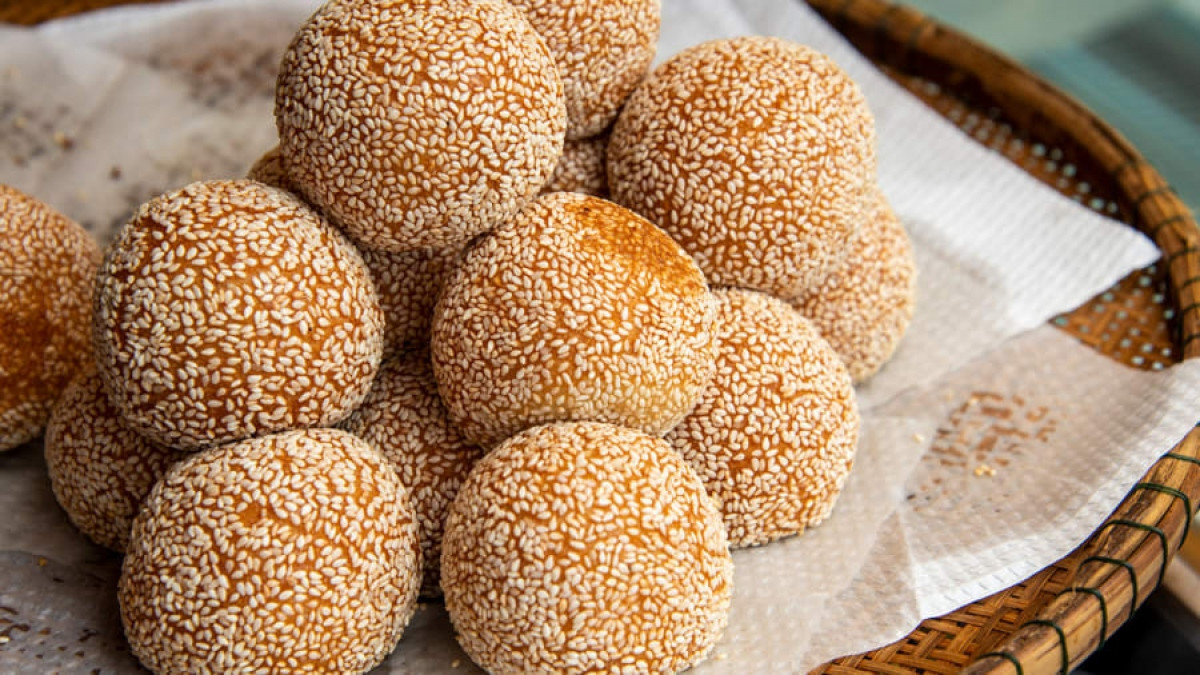 In May, CNN named bánh cam (South Vietnamese fried sticky rice balls) as one of the world's 30 best fried foods.
Bánh cam is made from tender glutinous rice flour filled with mung bean paste. The balls are then rolled in sesame seeds and deep-fried. The cake is a very popular dessert in the south.
Similarly, northerners have bánh rán, although this variation has a sugary syrup poured over it.
banh mi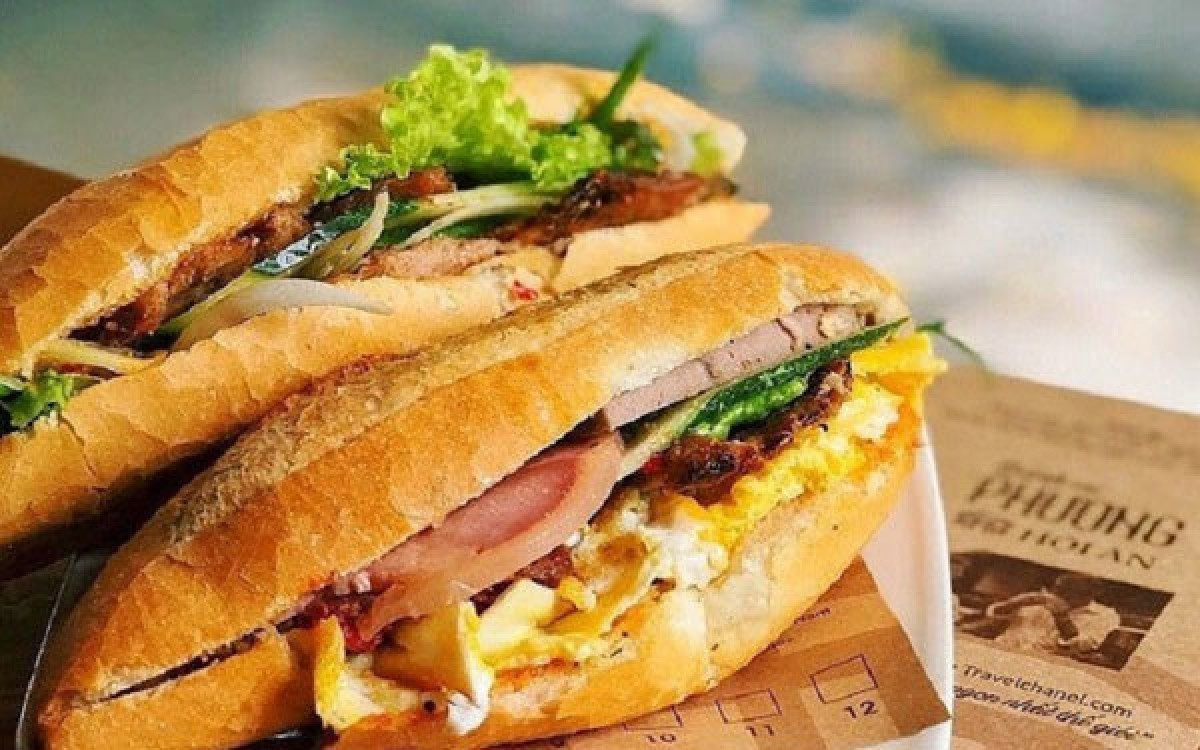 In mid-May, CNN included the popular Vietnamese bánh mì (baguette) on a list of the 23 best sandwiches in the world.
"He is well-loved far beyond the country's borders," the US news service noted.
Considered the most popular street food in Vietnam, bánh mì is also known as a Vietnamese sandwich that is a fusion of cold cuts and vegetables, such as cilantro, cucumber, pickled carrots and daikon, and pâté, all of which are combined with French seasonings like mayonnaise.
A typical bánh mì also often includes ingredients such as chả lụa, a type of Vietnamese pork bologna, a fried egg, grilled pork, and meatballs.
A loaf with all the ingredients can cost between VND 15,000 and VND 50,000.
Cà phê sữa đá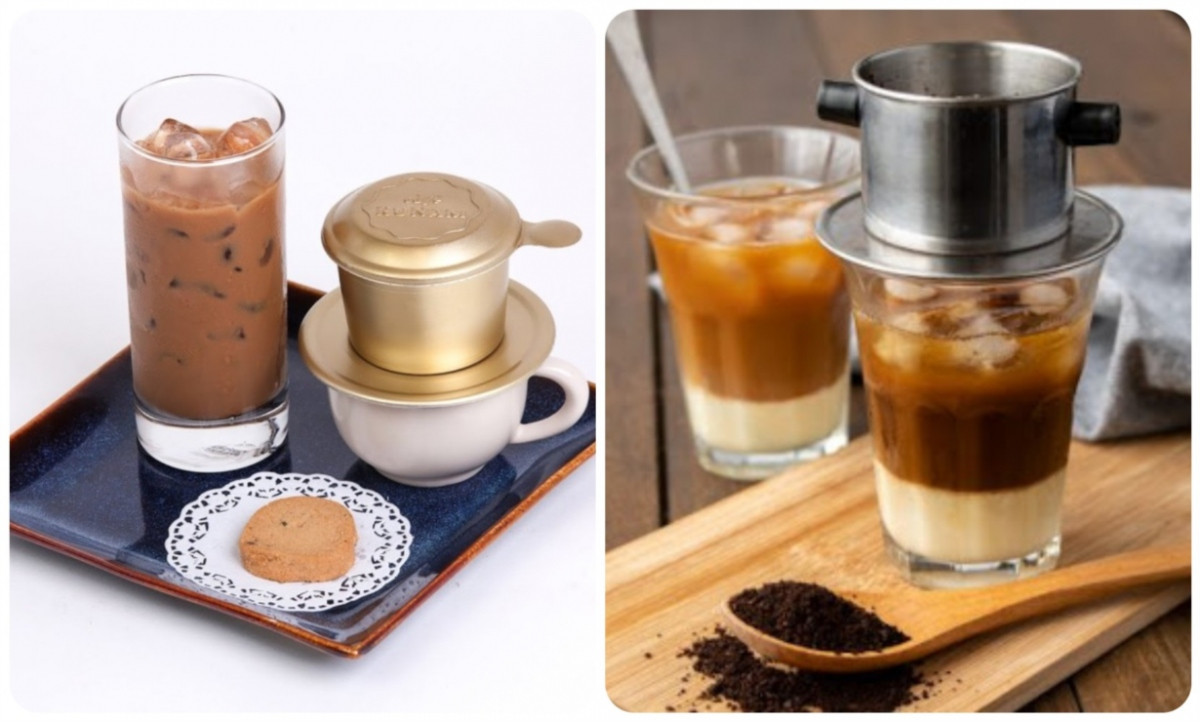 In May, Canadian travel magazine The Travel listed Vietnam among the top 10 countries with a unique coffee culture, with cà phê sữa đá (iced coffee with condensed milk) being the top choice.
Cà phê sữa đá is made with ground dark roasted Vietnamese coffee topped with ice and condensed milk. This thirst quencher is usually found at most sidewalk coffee stands.
A standard cup costs between 10,000 VND and 15,000 VND.
Chả rươi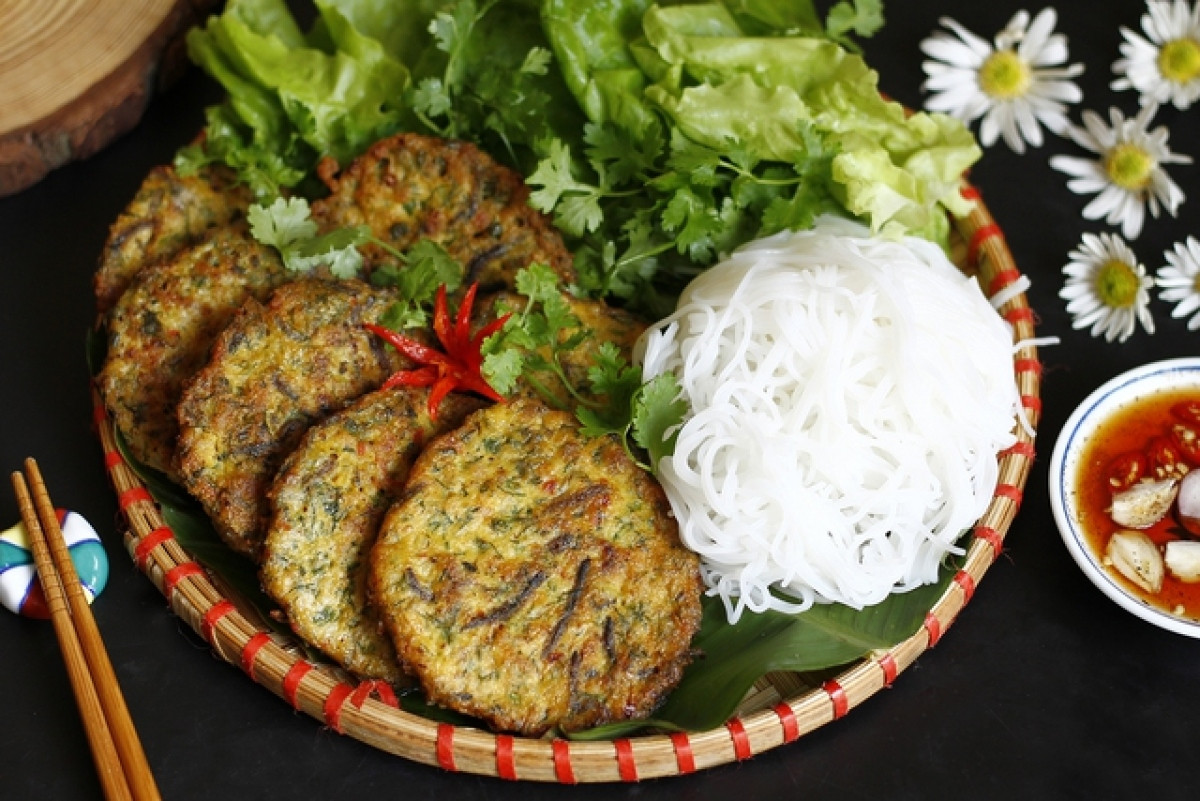 In June, ragworm cake, also known as chả rươi, was praised in Hong Kong's South China Morning Post as a "delicious and unique" dish that draws diners from miles around to enjoy the food.
The seasonal dish is made with eggs and ragworms, or palolo worms, a species of marine worm that is typically harvested between late fall and early winter in northern towns.
The ragworms are put in hot water to remove the tentacles, and then mixed with minced pork, tangerine peel, herbs, and eggs. This mixture is then fried until crisp.
Ragworm omelette is a popular snack in Hanoi during the cold days of late autumn and early winter.
bun quậy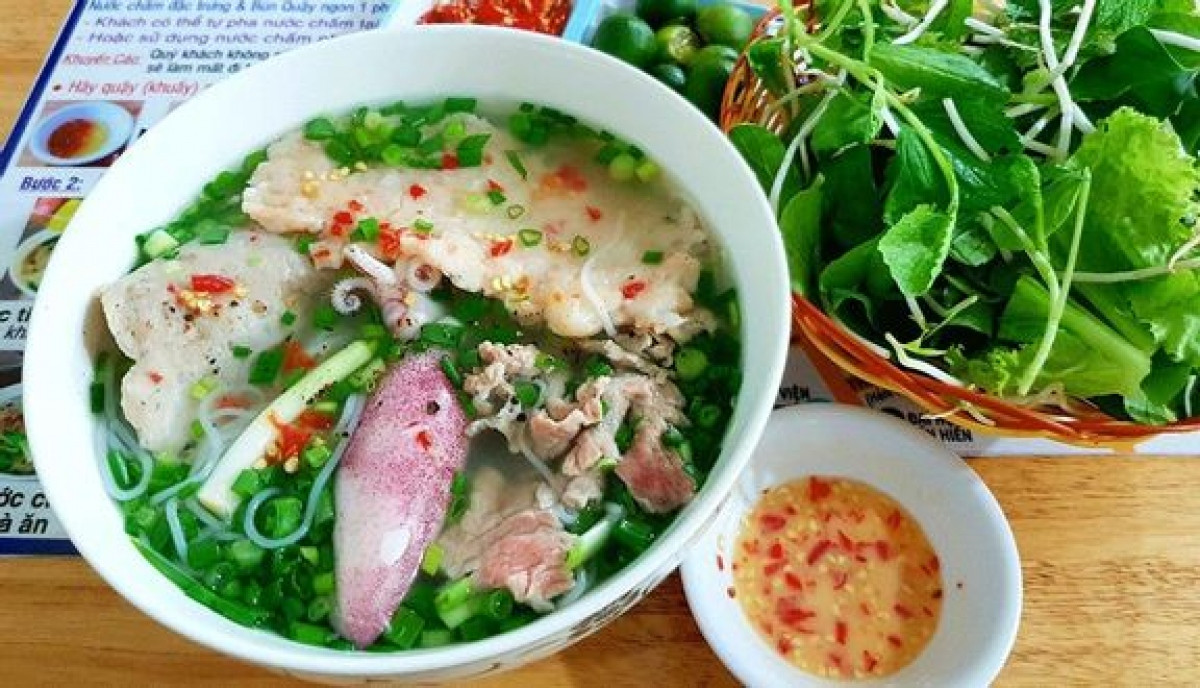 The Hong Kong (China) media outlet also featured bún quậy (scrambled noodles), a signature dish from the southern resort island of Phu Quoc.
According to the newspaper, the noodles are made on site with rice flour. The cook puts a paste made of ground shrimp, fish, and squid into bowls and adds onions and herbs. The boiled water used to cook the noodles is poured over the ingredients which are then stirred. The noodles are finally added last to the dish.
cao lầu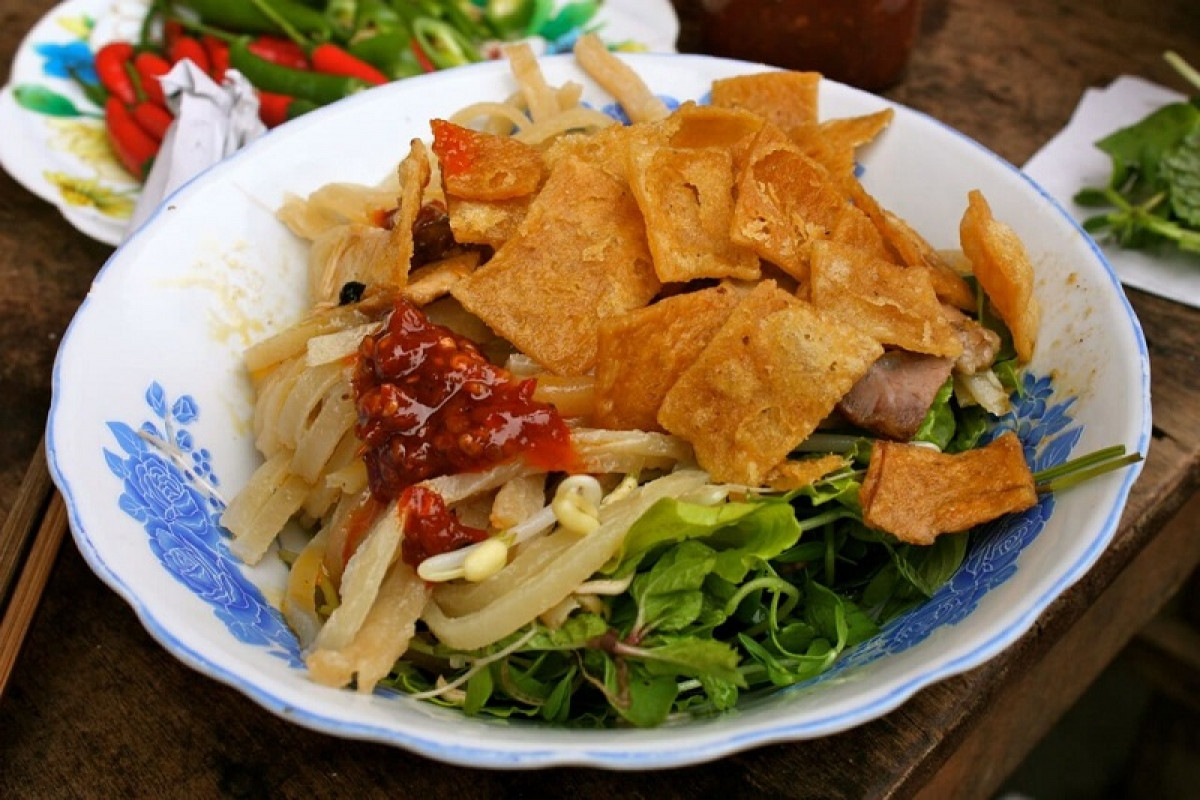 In August, SCMP also introduced cao lầu (roasted pork with Vietnamese thick noodles), a traditional dish in Hoi An ancient town.
"Hoi An's fantastic cao lầu noodles tick all the flavor boxes when it comes to Vietnamese cuisine; they are sweet, sour, salty, spicy and sour," the newspaper notes.
Along with poached noodles, a full bowl includes bean sprouts and herbs from Hoi An's famous Tra Que Village. On top of the dish sit thin slices of barbecued pork and crispy fried pork skin.
cháo vịt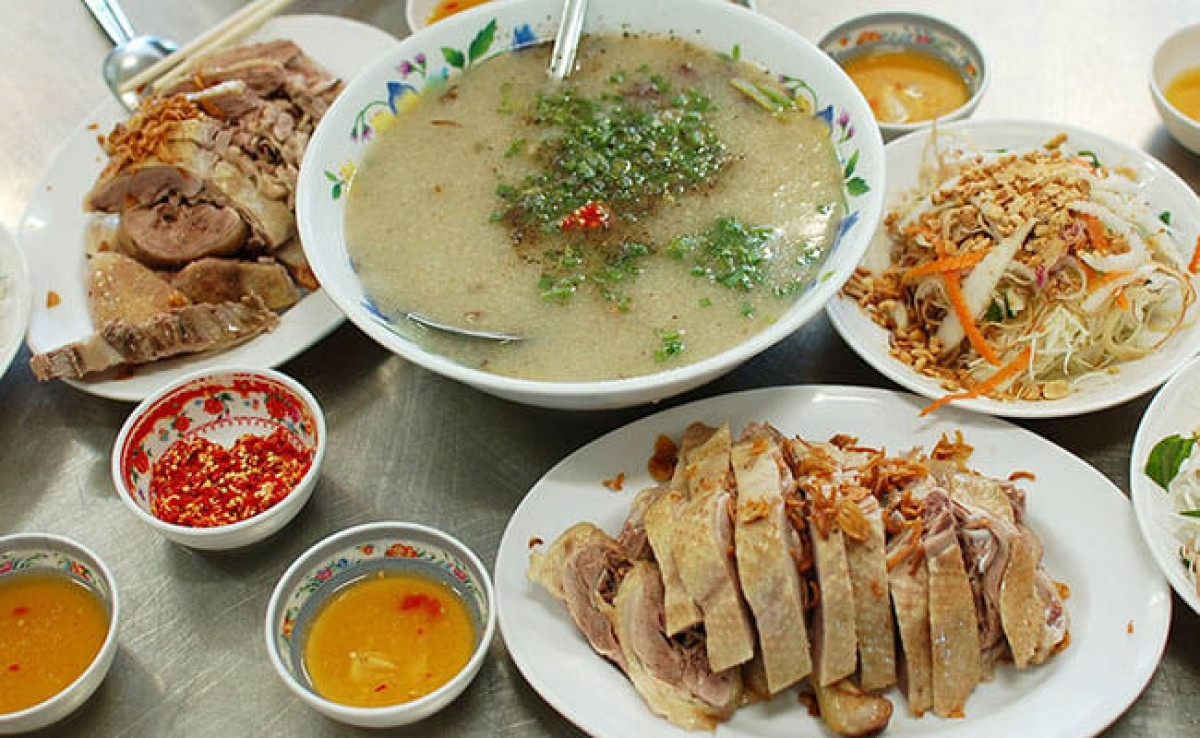 In November, international food magazine TasteAtlas selected Vietnamese duck porridge among its 10 must-see duck dishes in Asia, calling it a popular choice on the coldest days of the year.
Hot porridge is also a favorite Vietnamese street food that can be easily found at street stalls or restaurants that specialize in duck.
Steamed duck pieces are usually the main ingredient in this rice porridge which is served together with a sweet fish sauce mixed with sliced ​​hot chili peppers and minced ginger.
Also served is a dish of duck porridge with shallots, carrots, ginger, green onions, cilantro, black pepper and duck blood sausage.
The dish is usually enjoyed with a serving of salad made with finely shaved banana blossoms, Vietnamese coriander, carrots, and red onions garnished with crushed peanuts.
Source: VOV