Founder's Day was held on Saturday, November 19 on Main Street.
TEMPLETON — The Templeton Historical Society celebrated the city's history on Saturday, November 19, at the Templeton Museum on Main Street.
Templeton's Founder's Day is marked by the arrival of the first Southern Pacific passenger train in the new town of Templeton on November 20, 1886. The Southern Pacific was extending the railroad from San Francisco to Los Angeles. Templeton was the terminus of the route for three years.
The day was complete with dessert, live music, blacksmithing demonstrations, museum tours, and performances.
commercial

"Templeton Founder's Day 2022 was a huge success," said Templeton Historical Museum President Greg O'Sullivan. "We served over 380 pieces of cake or pie and we estimate the crowd was over 400."
David Thayer provided blacksmithing demonstrations in the museum's early 20th century blacksmith shop. In addition, the museum house and the railway depot were open to the public. Vintage vehicles, railway artifacts, fine locomotive exhibits, children's activities and history lectures were held throughout the day, along with walking tours of Templeton's historic buildings.
"The crowd enjoyed displays of historic vehicles and ancient artifacts while enjoying cakes and pastries while listening to music by Talie and James," O'Sullivan explained. "The kids enjoyed the cake walk and played giant Jenga. A crowd favorite was seeing blacksmith Dave Thayer. The day ended with a walking tour of the historic center."
Inside the depot were railroad artifacts, a 1927 Ford Model T, and the community's original fire engine purchased in 1909 by the newly formed Templeton Fire District. Also on display were the 1932 Templeton school bus, a 1934 Templeton fire truck, and a recently restored Model T fire truck.
Formed in 1989, the Templeton Historical Museum Society is dedicated to collecting, preserving, and displaying artifacts and records related to the history of Templeton and the surrounding area. The organization resides on Main Street in the Horstman House, which was transformed into the Templeton Museum and officially opened to the public on October 18, 1998. The group has been remembering that historic date since 2006.
"We were encouraged by the newer Templeton residents who were asking for more history-related events in the future," O'Sullivan said.
The museum is staffed entirely by volunteers and is open Friday through Sunday from 1-4 p.m.
Learn more about Templeton's history here templetonmuseum.com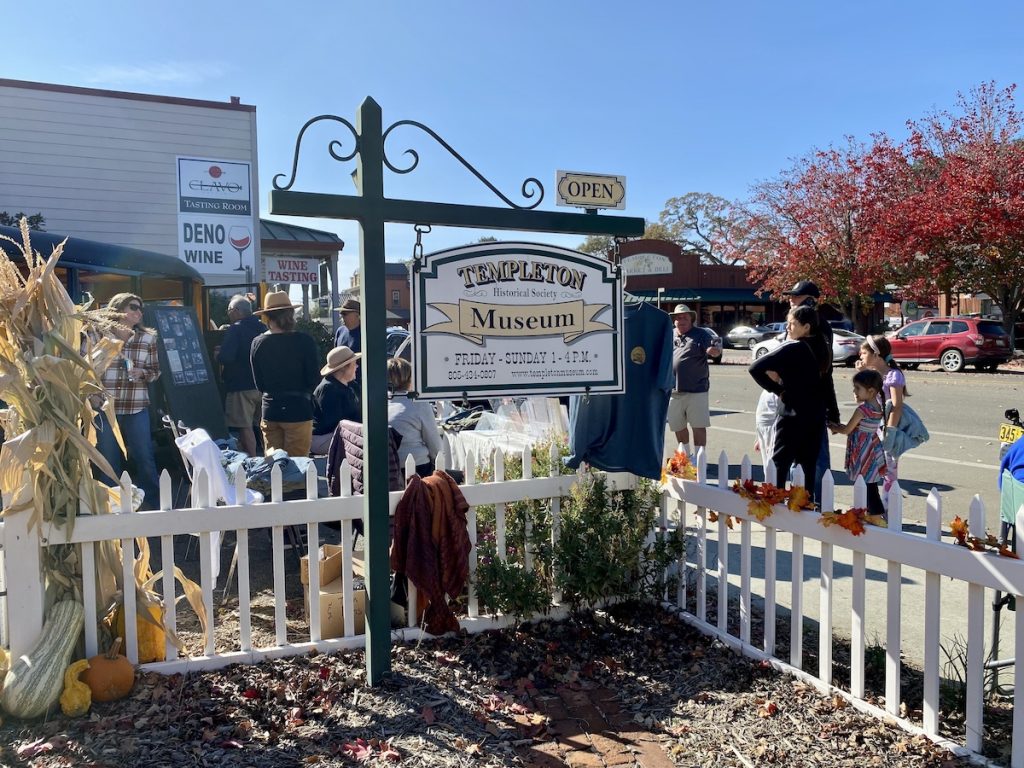 Related