electrical grid
Slow Cooked Turkey Crown Collection with Bacon and Stuffing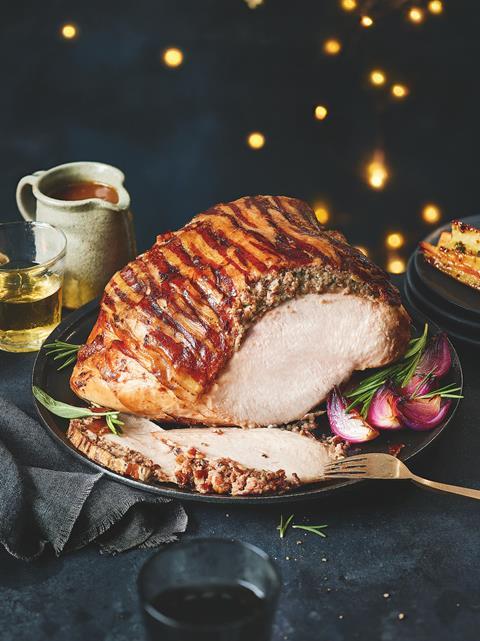 £57.50-£74.95, 2.3kg-2.99kg (for 6-8) or £75-£95, 3kg-3.8kg (for 10-12)
The slow-cooked British Oakham Turkey Crown is stuffed with pork and cranberries, wrapped in dry-cured bacon and served with turkey gravy. It hits the store on December 1st.
Collection Rustic Potato Tart, Caramelized Onion and Brie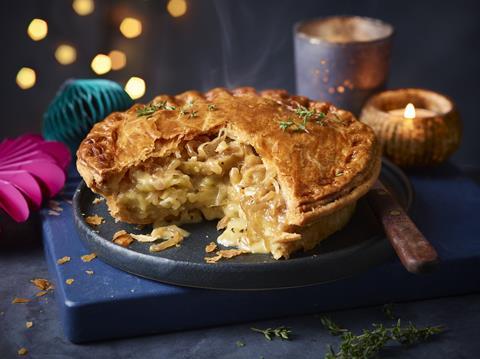 £8,
Layers of French brie and skin-on potatoes smothered in a creamy sauce of caramelized onion, garlic and mature cheddar cheese, topped with buttery shortcrust pastry. It lands in stores on December 18.
Layered Christmas Turkey Cake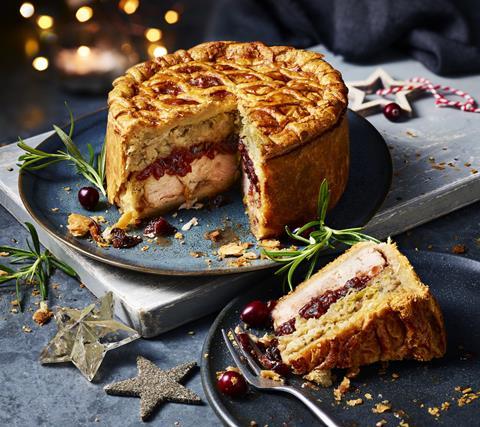 £9
Layers of Oakham turkey, sweet cranberry sauce, pork, leek and sage stuffing and rich turkey gravy, enrobed in a hot water dough crust and topped with buttered puff pastry crust. Cook straight from frozen.
British Oakham turkey breast joint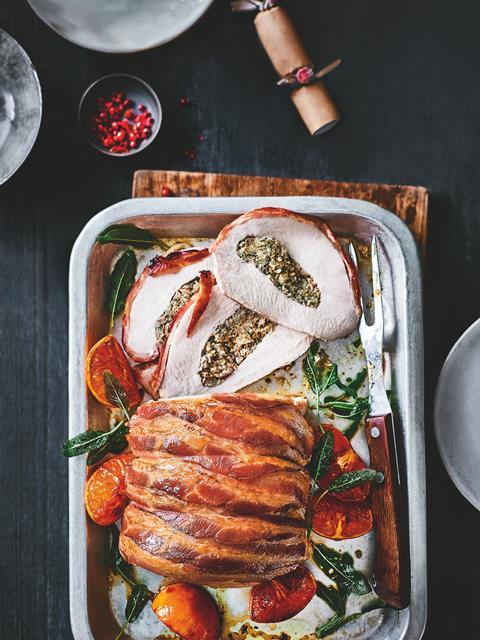 £25
British Oakham boneless turkey breast for six to eight, smothered in turkey broth and garnished with a sprig of rosemary.
vegetarian and vegan
Vegan Roast Turkey Stuffed with Vegetable Cuisine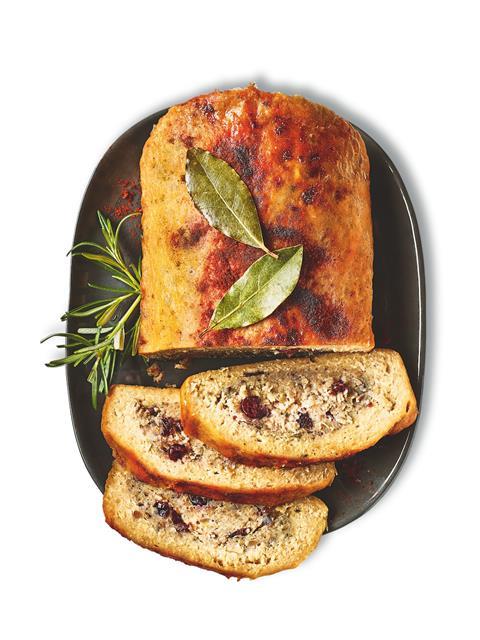 £8
A vegan and gluten-free pea protein joint filled with butternut squash, sweet cranberry and apple filling. In stores December 18.
Plant Kitchen Butternut, Almond & Pecan Nut Roast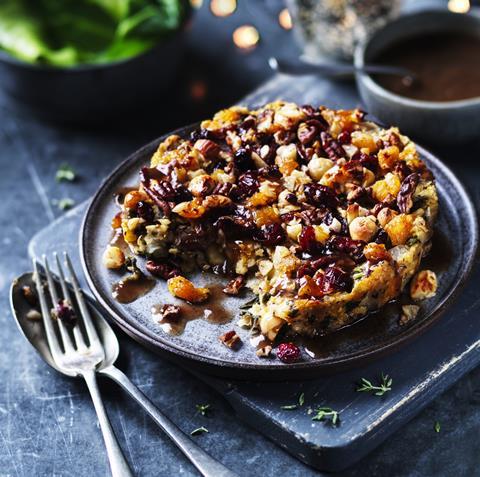 £6
This Roasted Pumpkin Walnut, Bulgur Wheat, and Cannellini Bean Roast is stuffed with dried apricots, almonds, sweetened dried cranberries, and pecans with a sachet of red wine and thyme sauce.
Vegetable cuisine mince pies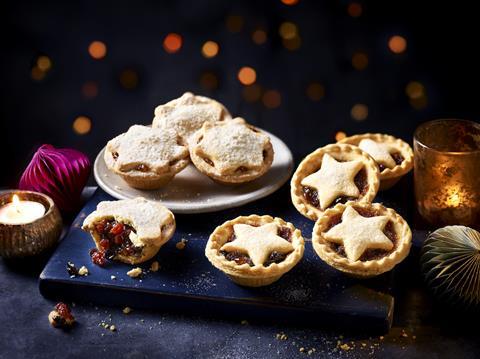 £2.50
Vegan shortcrust pastry mince pies filled with classic mincemeat with vine fruits and topped with a puff pastry star and sweet powder. It lands in stores on December 6.
Made Without Chocolate Yule Log
£8
Gluten-free chocolate sponge roll filled and covered with chocolate buttercream, covered with sweet powder. It is suitable for vegetarians and hits stores on December 6.
food party
pizza gyoza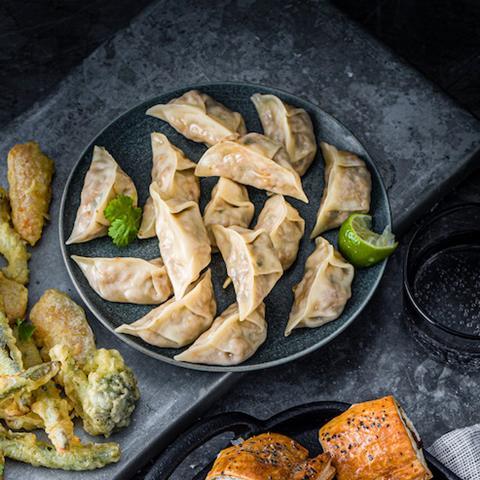 £5.50
Deep-fried gyozas are filled with a classic tomato, oregano, and basil pizza sauce. Served with a spicy tomato sauce for dipping and a sprinkle of Parmigiano Reggiano.
Reindeer Steamed Buns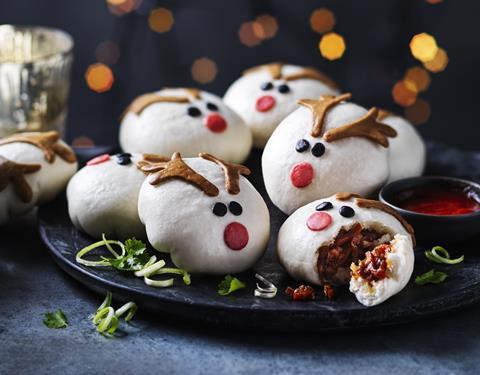 £7
Eight "soft and fluffy" steamed bao buns in the shape of a festive reindeer, filled with wok-fried vegetables in a sticky plum-hoisin sauce. Suitable for vegans. They're part of a four-for-three deal on fresh party food.
Mini Steak Sandwiches Collection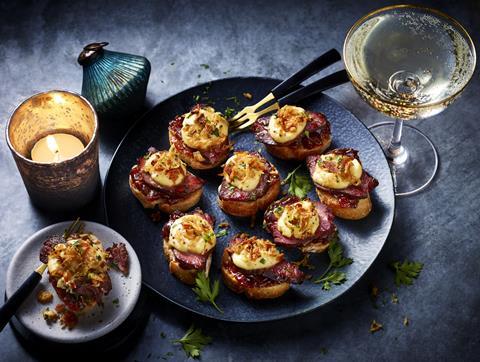 £7
Ten crispy sourdough mini crostini topped with slices of British tenderloin steak, caramelized onion chutney, a creamy mustard béchamel sauce and topped with crispy onions. They're part of a four-for-three deal on fresh party food.
Garlic Butter Brioche and Camembert Wreath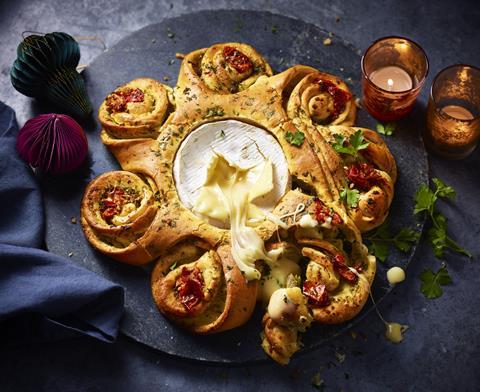 £14
A tear-and-share crown of brioche, crafted with swirls of garlic butter and parsley and topped with sun-dried tomatoes with a camembert center.
Cornish Cruncher Bites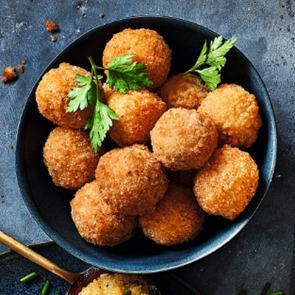 €5.50, 230g
Combining Cornish Cruncher cheddar cheese aged for three years with risotto rice cooked and covered in crispy breadcrumbs. It lands in stores on November 16.
chorizo ​​croquettes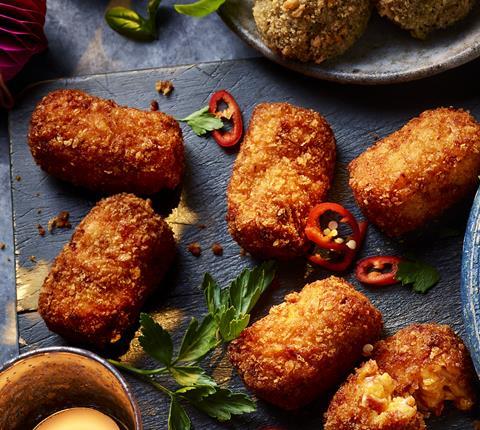 £5
Spanish croquettes filled with a creamy bechamel sauce, chorizo ​​and coated with crispy breadcrumbs.
Takeaway
christmas club sandwich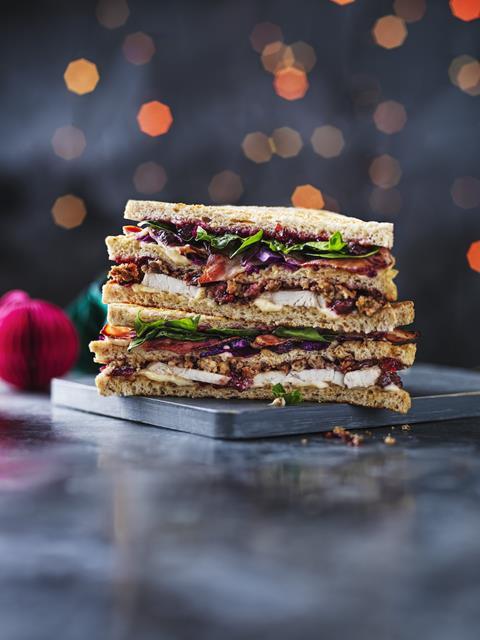 £4.50
A 12 layer sandwich. Two slices of toasted oatmeal bread, with grilled chicken, maple bacon, cranberry chutney, stuffing, spinach, spiced pickled red cabbage, mayonnaise with gravy, and a center slice of oatmeal bread.
Naughty and Spiced Turkey Party Roll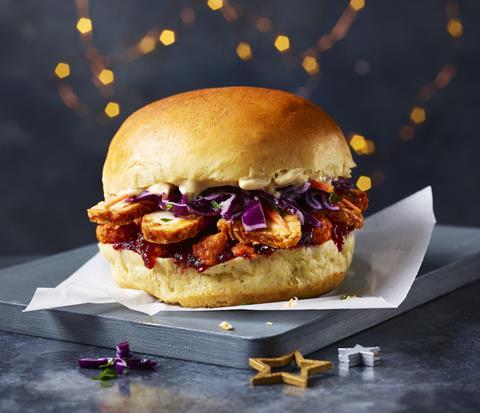 £4.25
Brioche roll with turkey breast, spicy cranberry sauce, spicy chorizo-style pork stuffing, and a creamy red cabbage slaw.
Piglet Sandwich in Blankets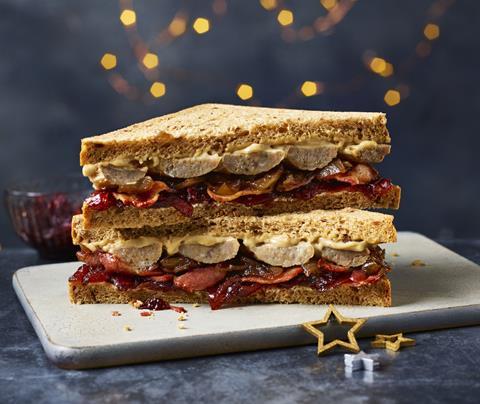 £3.65
Free range pork sausage, sage mayonnaise sauce, ruby ​​port and red onion chutney and caramelized onions on malted whole wheat bread.
Vegetable Cooking Without Turkey Banquet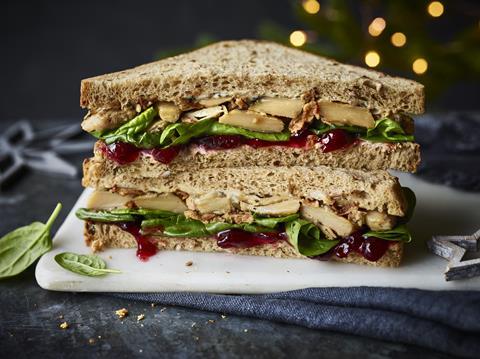 £3.50
A vegan wheat and pea protein turkey alternative with vegan bacon, cranberry chutney, fried onions and spinach on malted whole wheat bread.
Desserts
Get your skates on Colin the Caterpillar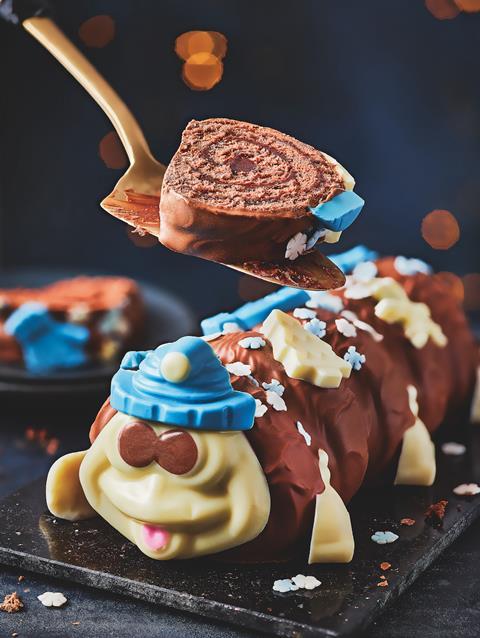 £10
A festive version of Colin the Caterpillar. A brownie with chocolate buttercream, covered in milk chocolate and finished with festive edible decorations. It lands on December 6.
helter skelter cake
£25
A light and fluffy Madeira sponge cake filled with sweet raspberry jam and vanilla buttercream. The Helter Skelter Cake is topped with a white chocolate helter-skelter dome and edible snowballs falling from the top. Remove the dome to break it open and share it, revealing a chocolate winter wonderland scene inside. It hits stores on December 18.
Collection Hand Decorated Mango Alphonso Sorbet Dish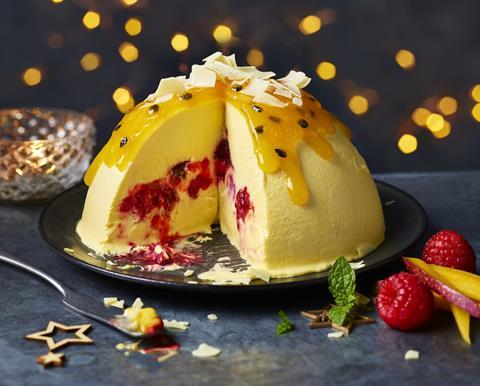 £14
Smooth and fruity, hand-decorated alphonso mango-shaped sorbet served in a strawberry sorbet bowl with a crunchy Belgian white chocolate base.
Rodney the Baked Alaskan Reindeer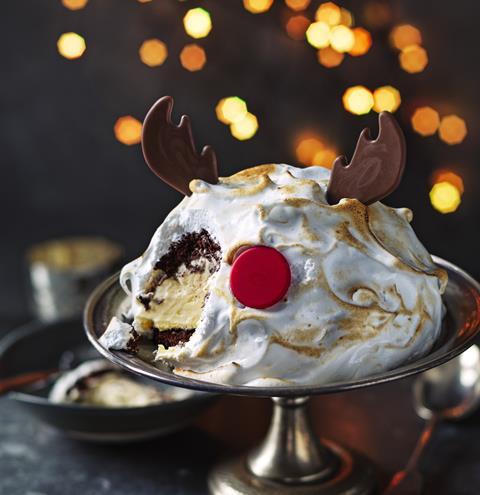 £14
Chocolate sponge cake with Madagascar vanilla semifreddo, Belgian chocolate sauce, finished with mallow. It comes ready to brown at home and includes chocolate nose and chocolate horns.