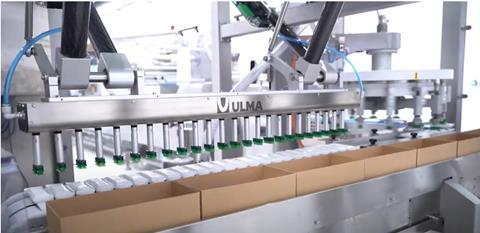 Rising costs, from energy to basics, further exacerbated by labor shortages, are hitting all sectors, particularly bakeries. In such a volatile business landscape, ensuring efficiency and consistency is a top priority, even when it comes to packaging. Therefore, it is vital to be able to consistently provide high integrity and quality packages with the best possible performance.
In addition to this, bakery stakeholders must also take into account current market trends such as increased sustainability in operations and choice of materials, as well as innovation when considering packaging line automation.
The many and varied products and applications in the bakery sector therefore require companies to look for machinery suppliers that offer the widest range of solutions and technologies available. In addition to this, any prospective supplier should also have bakery specialists on hand, who can specify machines regardless of product type, quantity and size and position of the company within the supply chain.
For example, one area where a wide variety of options is a must is in flow wrapper machinery. These are widely used in bakeries, from basic machinery for start-ups and artisans taking their first steps in packaging technology, to larger and faster machinery for national chains.
Above all, fluid casing machines must be flexible: incorporated into automation projects regardless of company size or footprint, and capable of handling numerous products, including morning goods, bagels, ciabattas, tortillas, and even more rolls. short of specific products such as cookies.
Higher speed handling
For high-speed, mid-range flow wrapper applications, such as bread packaging for national chains, companies should look to packaging machinery with specific features to aid production. These include motion control systems to further improve machine reliability, as well as ergonomic cantilever construction for easy cleaning, maintenance, and access to mechanical and electrical components.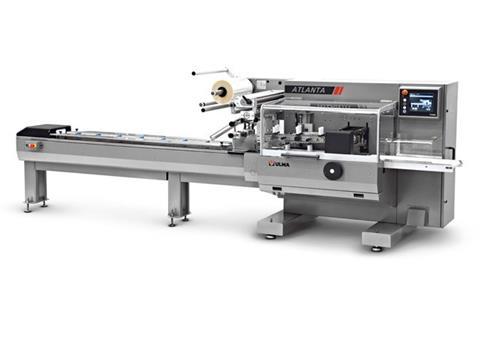 Any machine chosen for this application must also have strength, ease of operation, and continued reliability. Versatility is also a key consideration for environments with medium to high product demand, and for any larger automated lines that require a horizontal flow wrapper, such as multi-pack biscuit wrappers. Ulma's Atlanta, for example, features a self-centering film spool and touch screen control that allows easy adjustment of parameter settings such as bag length. It also enables data storage for up to 99 machine configurations in organizations handling multiple types of baked goods and is designed so that it can be integrated with many different automatic and semi-automatic feeders.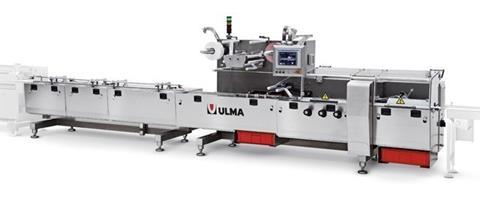 In extremely high speed applications, such as biscuit and protein bar packaging, fully electronic machinery that integrates multi-axis control is highly recommended. This function, available in solutions such as Ulma's FR 500, helps to synchronize the main movements of the machine through four independent servomotors in the rotating jaws, the sealing rollers, the feeding conveyor and the motorized coil holder, together with the automatic coil changing and reject capabilities for poorly sealed or empty coils. packages It is also recommended to select a machine with a full range of infeed conveyors as they allow a high level of performance in many applications and products.
Additionally, for other baked items such as tortillas, flatbreads, and pita breads, companies should look to packaging providers who can provide modified atmosphere packaging machinery. By using modified atmosphere packaging (MAP) to replace the oxygen in the packaging with nitrogen or carbon dioxide, this technology, included in Ulma's FM range, ensures the maximum useful life of the products in a flexible and versatile solution.
sustainable savings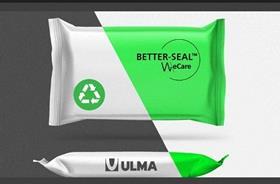 Technical innovation in flow wrap ranges means consistently greater gains in sustainability and efficiency are realized. For example, under Ulma's #ULMAweCare initiative, the MAP capability of the company's FM range enables bakers to substantially save material. Similarly, progress is being made to incorporate greener wrapping materials such as paper into packaging lines, and industry experts are working closely with customers to adopt more sustainable practices.
automation aptitude
A prominent feature of the bakery industry is that since it involves the rapid movement of a large number of products, it is well suited to automation. As with all food handling environments, installing systems around packaging systems will reduce the risk of contamination from manual handling and allow for higher packaging speeds. However, in addition to this, the implementation of automated capabilities can allow qualified personnel to be redeployed elsewhere, preventing companies from being affected by an inefficient distribution of labor and optimizing operations in a way that supports the increase.
Subsequently, Ulma Packaging's ability to draw on the skills of partner companies within Ulma's global organization puts it in a good position to offer complete automation systems alongside its machinery offering. Multiple solutions have been developed to help with this, including row distribution systems that align products prior to primary packaging and case packers for shelf-ready packaging. Ulma's own Dakota system can also be used to automatically sort products before packing.
Fundamentally, the technology can be implemented in all types of packaging machinery, including the packaging of biscuits in vertical packaging machines and bread in thermoformers. However, automation is particularly well-suited for flow packaging applications, such as snack food packaging, where speed is crucial. It can also be applied across all packaging lines and for many applications, including linking flow wrappers and vertical bagging machines via conveyor belts, or for end-of-line applications such as basket filling or packing options. palletizing/loading and unloading, or even robot-based case packers.
In conclusion…
Global events are affecting all industries, including bakeries. With companies under increasing pressure to make operations more efficient, the packaging process needs to be identified as an area where improvements can be made and new strategies adopted.
But to achieve meaningful and effective changes to production and financial results, it is vital that bakery organizations work closely with packaging experts when looking for new machinery.
To see Ulma's packaging machinery in action, watch the following video:
Ulma's experts are well placed to advise bakers on their packaging machinery needs. This includes flow wrappers, thermoformers, and vertical packaging machinery. For more information contact 01909 506 504, email [email protected] or visit https://www.ulmapackaging.com/en/packaging-solutions/bakery-biscuits-and-confectionery.