THE IMPORTANCE of local produce has been highlighted after ferry links from Shetland to the Scottish mainland were canceled for four days in a row due to wind.
Some of the shelves at Tesco, for example, are empty, including the fruit and vegetable and bread aisles, as they can't get supermarket deliveries on the ship.
But some of the shops that stock Shetland-made goods, such as bakery items, have a good supply, while some local outlets also carry fruit and vegetables.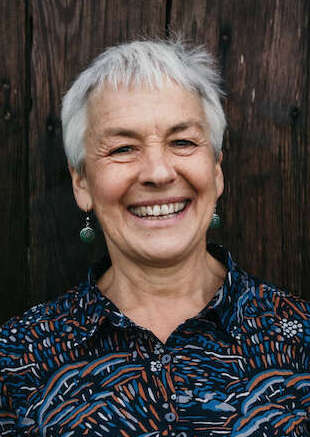 Shetland and Food Drink chairwoman Marian Armitage highlighted that some of the other locally produced items include milk, meat, fish and root vegetables, and all are of good quality.
"There is no question that we should be eating more of what is available in Shetland," he said.
At the Ness Mainland Mini Market it was posted on social media that "contrary to what you can read on Facebook there is plenty of bread in Shetland, our shelves are full."
Scalloway Meat Company said Friday it was "well stocked" despite the ship cancellations.
Photos posted by RS Henderson's store in Cullivoe, Yell yesterday (Friday) also showed plenty of fruit and veg still in stock, from apples and avocados to cucumber and cabbage.
Armitage said local stores, which stock up differently than supermarkets, often plan ahead this time of year, knowing there may be disruptions.
She also talked about the merits of home cooking, even though she knows many are on tight budgets.
"Sometimes we are so used to the comfort of going to a supermarket and filling the cart; We really shouldn't be doing that where we live," Armitage said.
The last time a NorthLink ship called into Lerwick was on Tuesday morning, and the next scheduled departures are later tonight (Saturday).
However, the next northbound cargo ship will only leave Aberdeen at 6am on Sunday.
Become a Shetland News follower
Shetland News is asking its many readers to consider starting paying for their dose of the latest local news delivered straight to their PC, tablet or mobile phone.
Journalism comes at a price and because that price is not paid in the rapidly changing world of mass media, most publishers, national and local, are struggling financially despite very healthy viewership numbers.
Most online publishers have started charging for access to their websites, others have chosen a different route. Shetland News currently has more than 560 followers who are making small voluntary financial contributions. All funds go towards covering our costs and further improving the service.
Your contribution will ensure Shetland News they can: –
Bring up the headlines as they happen;
Stay editorially independent;
give voice to the community;
Further increase site traffic;
Do your research and post more in-depth news, including more Shetland Lives features.
If you appreciate what we do and have a strong opinion of unbiased local journalism, then become a supporter of Shetland News either through a single payment or monthly subscription.
Support us from as little as £3 per month – it only takes a minute to sign up. Thanks.
Support Shetland News
Already a supporter? Log in to hide this message.