By Christine Salins.
www.foodwinetravel.com.au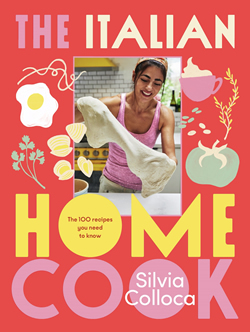 I think any of us who enjoy cooking would like to cook like an Italian home cook, or at least an Italian nonna.
There's a good reason for that, says Australian-Italian home cook Silvia Colloca. "Italians are taught from a young age to appreciate the ingredients we cook with, whether they are homegrown or store-bought," she says.
"We have watched our nonnas care for these ingredients with passion and knowledge, and turn them into meals we will never stop craving or recreating."
In his latest book, The Italian Home Cook (Plum, $44.99), Colloca sets out to show you how to cook like a true Italian, using humble ingredients like end-of-summer tomatoes, salty anchovies, vibrant greens, oozing burrata, and more.
These are the dishes made with love in the homes of Italy every day, often brought to life with just a handful of ingredients and the simplest of equipment.
"Must know" recipes include cherry tomato risotto, baked stuffed peppers, Tuscan ribollita soup, osso buco with cannelini purée and his mom's red wine and pear pie.
Having hosted four TV shows on SBS and ABC, as well as authoring six cookbooks, the Italian-born Sydney resident loves to share delicious recipes that have been passed down through the generations in her family.
The recipe here is very filling, but it could be portioned and enjoyed as a tasty side dish. "If you're strong enough to handle a pie made with mashed potatoes and melted cheese, then congratulations," says Colloca.
"I have made peace with my weaknesses and I fully accept that I can no longer refuse the temptation of the Neapolitan potato cake."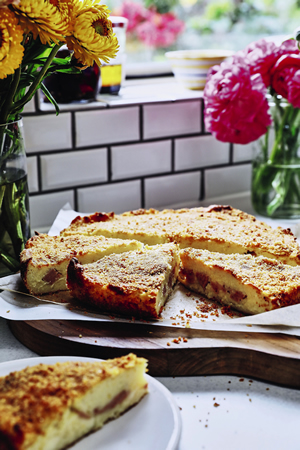 Gattò di Patate (Neapolitan Potatoes and Mortadella Baking)
Serves 4 to 6
700 g red potatoes, unpeeled
20g butter, plus extra for greasing and dotting on top
1/3 cup freshly grated Parmesan cheese
¼ teaspoon freshly ground nutmeg
1 egg
salt flakes
2-3 handfuls of dry breadcrumbs
70g mortadella (ask your delicatessen to cut it into 1cm thick slices), cut into 1cm cubes
70 g provolone, cut into cubes
Cook the potatoes in a saucepan with boiling salted water until tender. Drain, and when the potatoes are cool enough to handle, peel them. If you have a potato mill, you can pass them through the press without peeling them; if you don't have a potato masher, place the cooled, peeled potatoes in a bowl and mash until smooth. Add the butter, Parmigiano, nutmeg, egg, and salt to taste. Mix well and let cool slightly.
Preheat your oven to 200°C. Carefully grease a 20cm pie plate with butter and coat with 1 handful of breadcrumbs.
Arrange half of the potato mixture on the plate and flatten with a spoon. Add the bologna and provolone, then top with the remaining potato mixture. Sprinkle the remaining breadcrumbs on top and sprinkle in a few small cubes of butter. Bake for 30 minutes, or until the top is golden brown and crisp. Serve hot, warm (easier to portion) or at room temperature.
Recipe and image from The Italian Home Cook by Silvia Colloca, published by Plum, RRP $44.99, photography by Rob Palmer.