Fresh, pliable corn tortillas can be only a few hours off the press when paired with a plate of spicy chorizo, eggs, and plantains for a breakfast platter. Some of the same tortillas are tied tightly around shredded chicken and fried to make Honduran tacos. More are cut into triangles as the base for nachos that are dripping with cheese.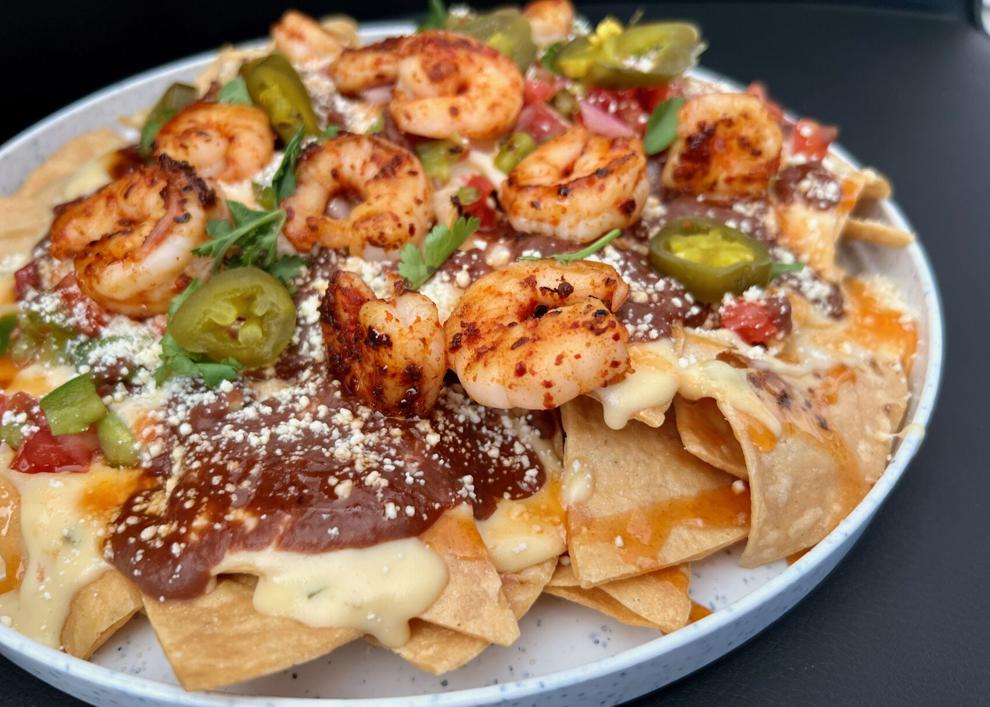 No matter how they end up, all tortillas started as part of a father's dream that his children made come true.
This dream had to evolve to survive the pandemic crisis, but now it has expanded into a much more complete restaurant, one that works in its own way with Central American flavors.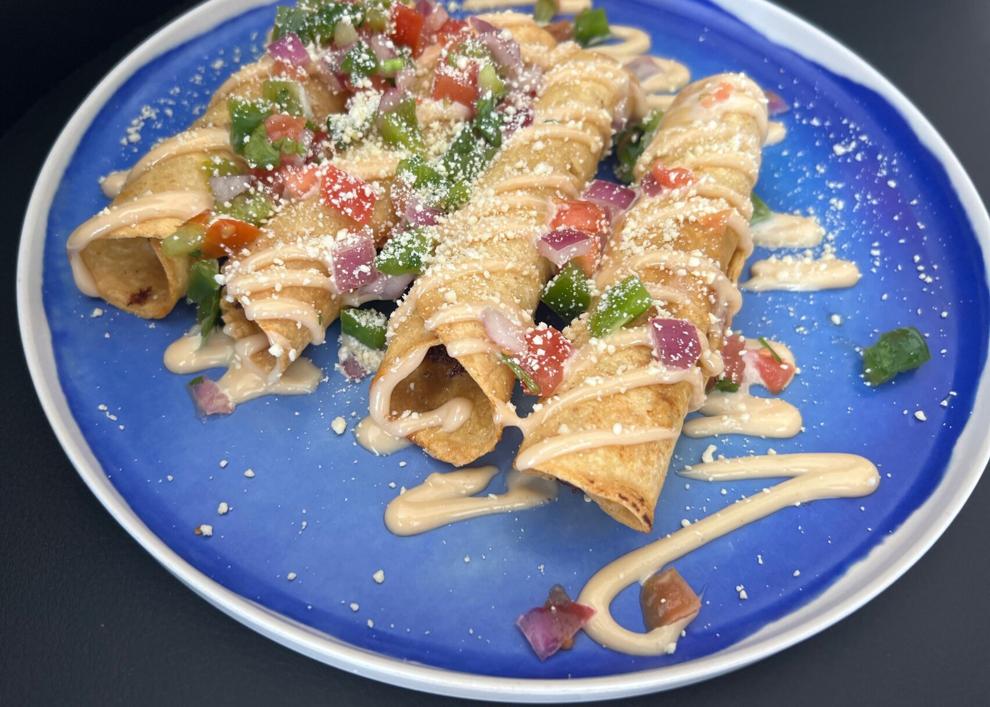 This is Mawi Tortillas, run today by the brothers Fernando and Will Avelar and their father, Carlos. When it opened, it was a micro bakery making corn tortillas out of a store shoebox in a Metairie strip mall.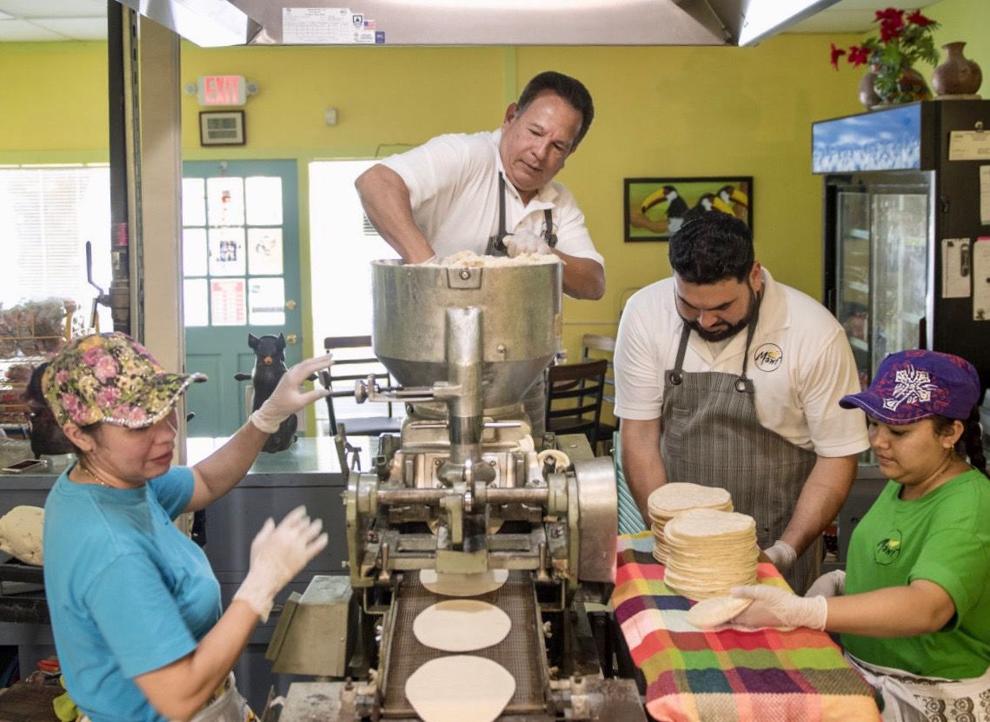 It was primarily a wholesale operation. When the pandemic shut down restaurants, the business of supplying them came to an abrupt halt. As a consequence, they spent less money on fresh tortillas, a dynamic that also affected artisan bread producers.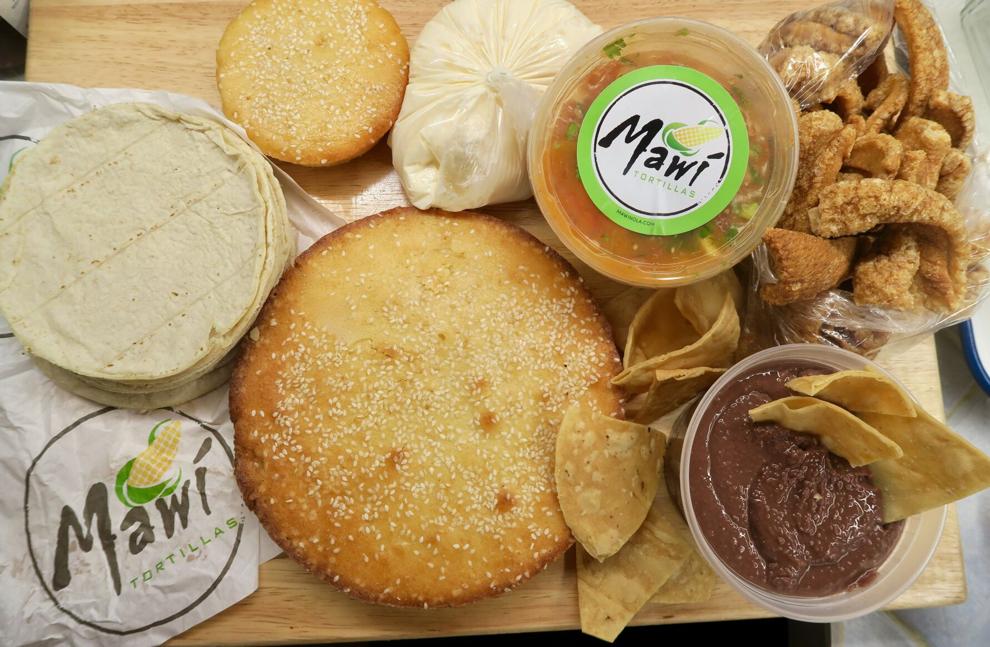 To survive, the Avelars set up a small kitchen to make dishes for lunch. Support from the community feeding program set up by the Krewe of Red Beans kept it going and Mawi began to gain a following.
The initial hook was the birria tacos, that social media sensation that doubles as tacos crossed with quesadillas crossed with French dip. Will Avelar's recipe cooks brisket with the earthy heat of guajillo and ancho chiles to fill grilled fried tacos and served with broth for dipping.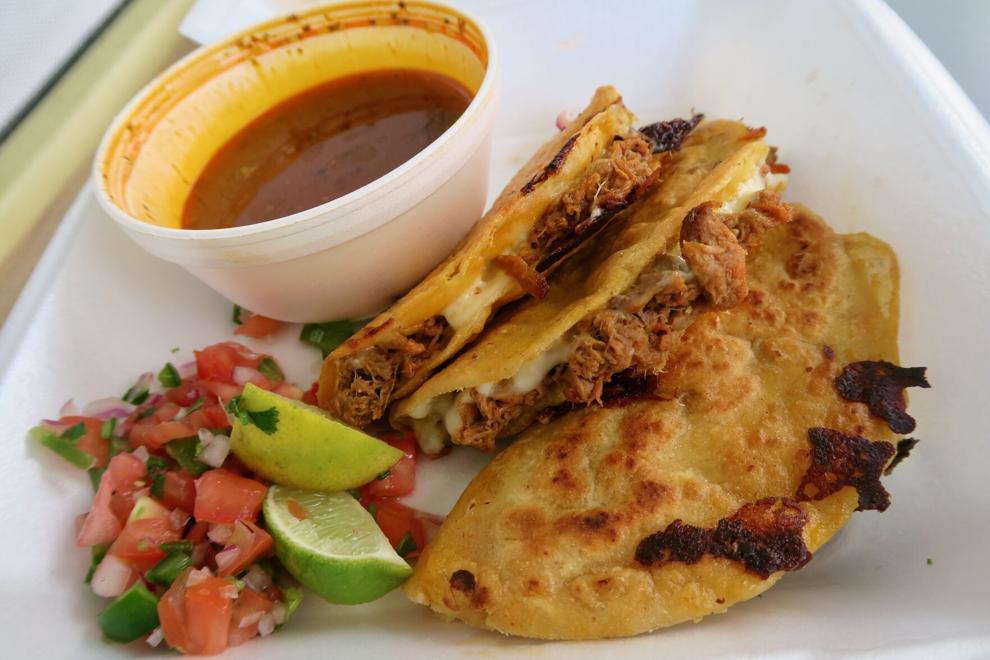 Birria is still a mainstay on the menu, but a lot has changed since those days.
doubling
In November, Mawi took over the adjacent shop, a former insurance office, more than doubling its space and adding its first proper dining room.
The menu has grown accordingly, from what had initially been a rotation of daily specials to a restaurant-sized list served during breakfast, lunch, and early dinner (until 7pm).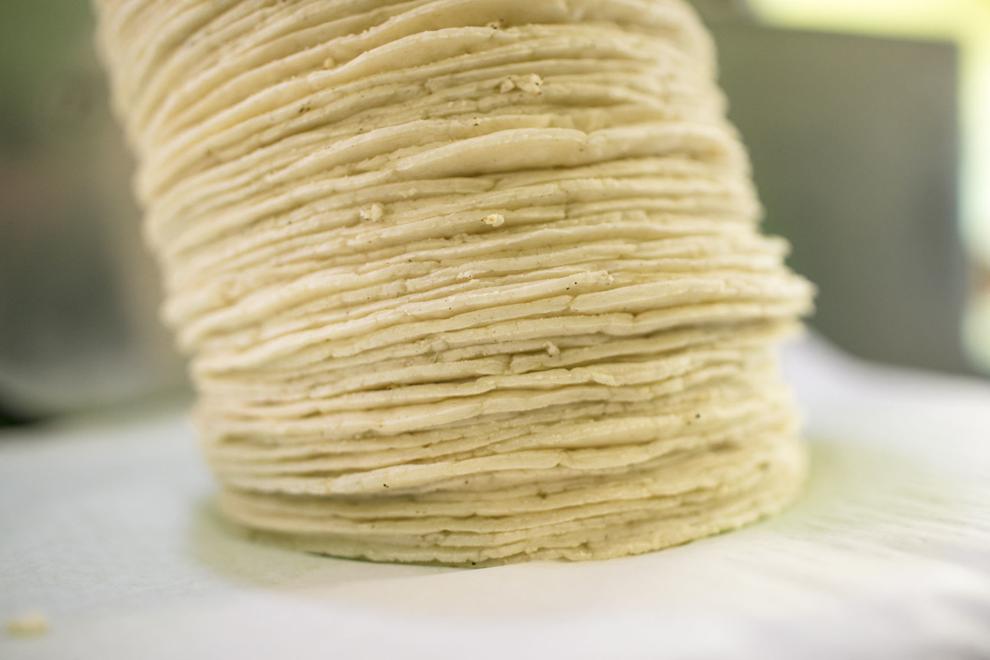 The heart of it all remains the same family story. Carlos Avelar emigrated from El Salvador in the 1970s while his country was in the throes of revolution. He built a life and a family in New Orleans. He still pined for the fresh tortillas that were a daily staple at home, and longed to create a family business, a legacy, and something for his community.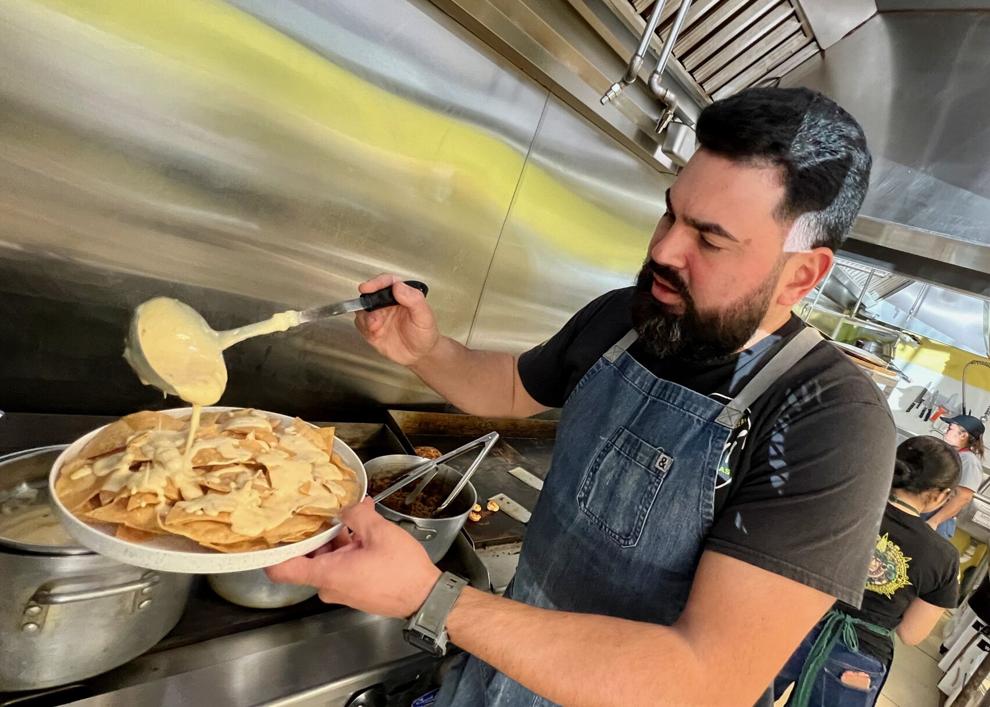 His eldest son, Will, had a career in haute cuisine and was the opening chef at Emeril Lagasse's restaurant Meril. He surprised many, including his father, when he left that high-profile position to build Mawi full-time.
This has become an increasingly multifaceted business, and customers have been leading it.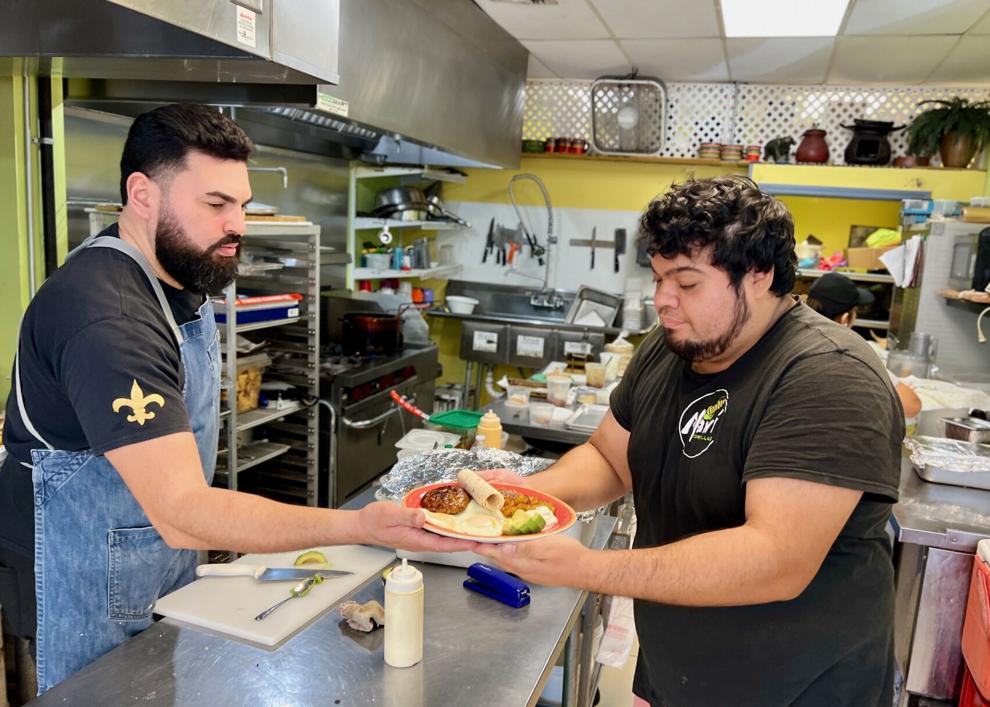 "More than anything, I love that our business has been run by our customers. People feel that we are here for them," said Will Avelar.
Comfort food, chef riffs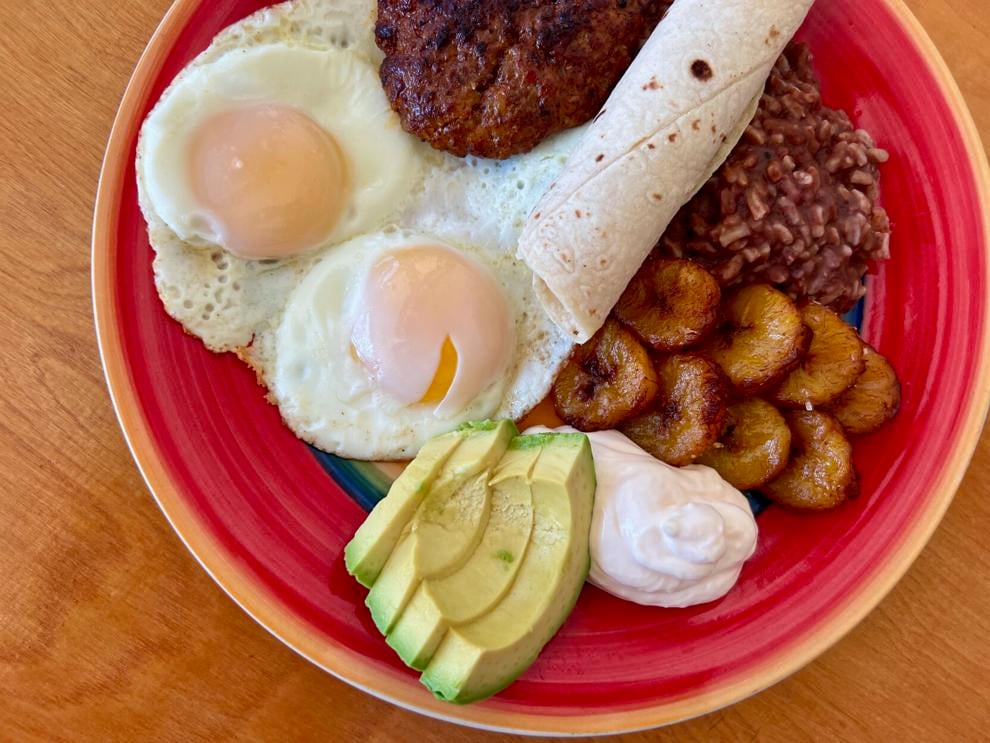 The restaurant did not have a breakfast menu until people started asking for it. The family hadn't considered adding a dining room until they saw how many people were eating on site, at one of the few small tables near the counter or in their cars, wolfing down pupusas in the parking lot.
People have also been ordering drinks, especially margaritas. That has prompted Mawi to seek a liquor license, which could go live in the coming weeks to serve Central American beers and spiked versions of agua fresca, the fresh tropical juices they now make in house (I can confirm from home tests that the mango pairs well with reposado tequila).
The breakfast dishes, which are served until late in the afternoon (cut-off time varies), are simple and well composed.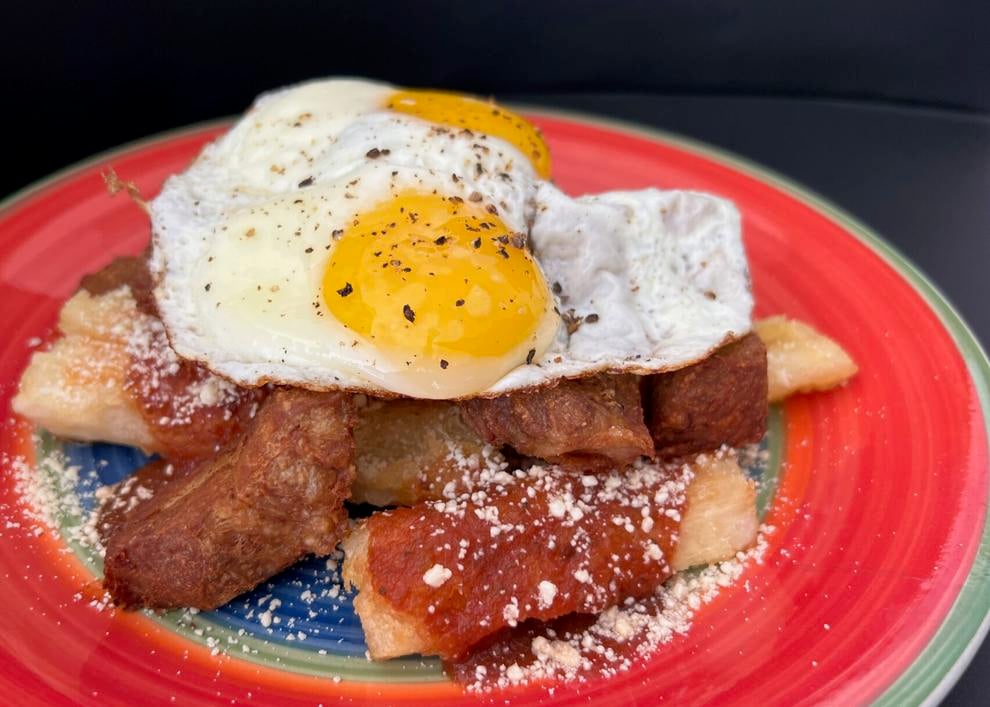 One starts with yuca logs with a crunchy exterior texture like potato chips and a soft, fluffy interior, alongside meaty chunks of chicharrón with their own contrast of crisp to tender and flavors of cumin and smoky achiote. A couple of eggs on top give breakfast credentials.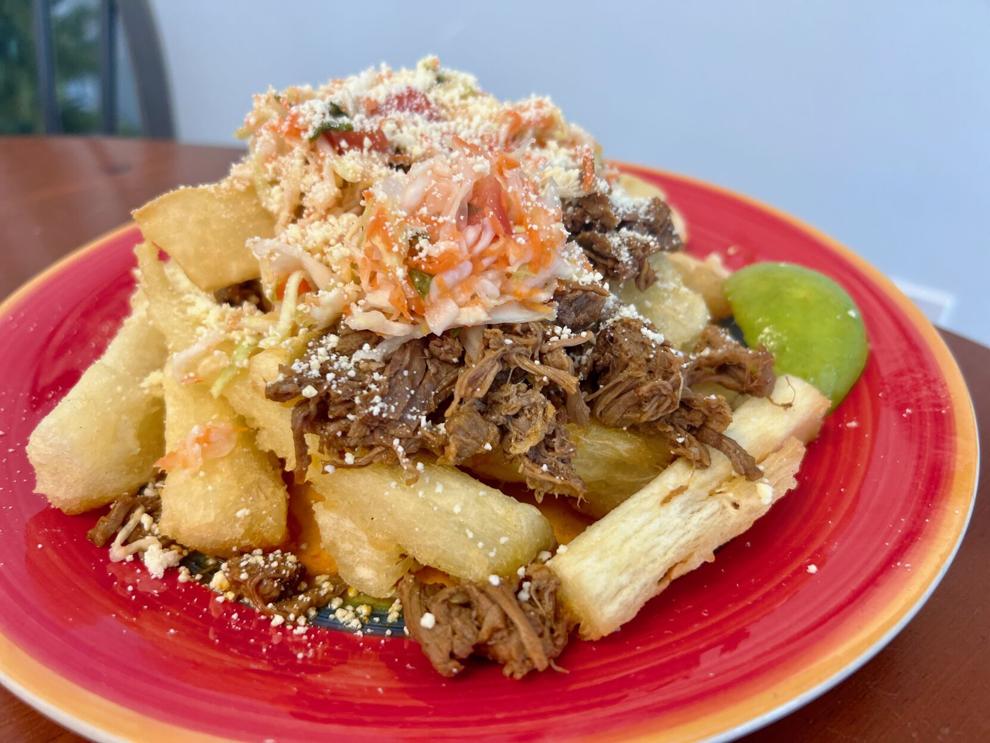 The same yuca returns later in the day with cabbage and dressing, the creamy Honduran pink sauce, and you can get a dose of birria with this, too.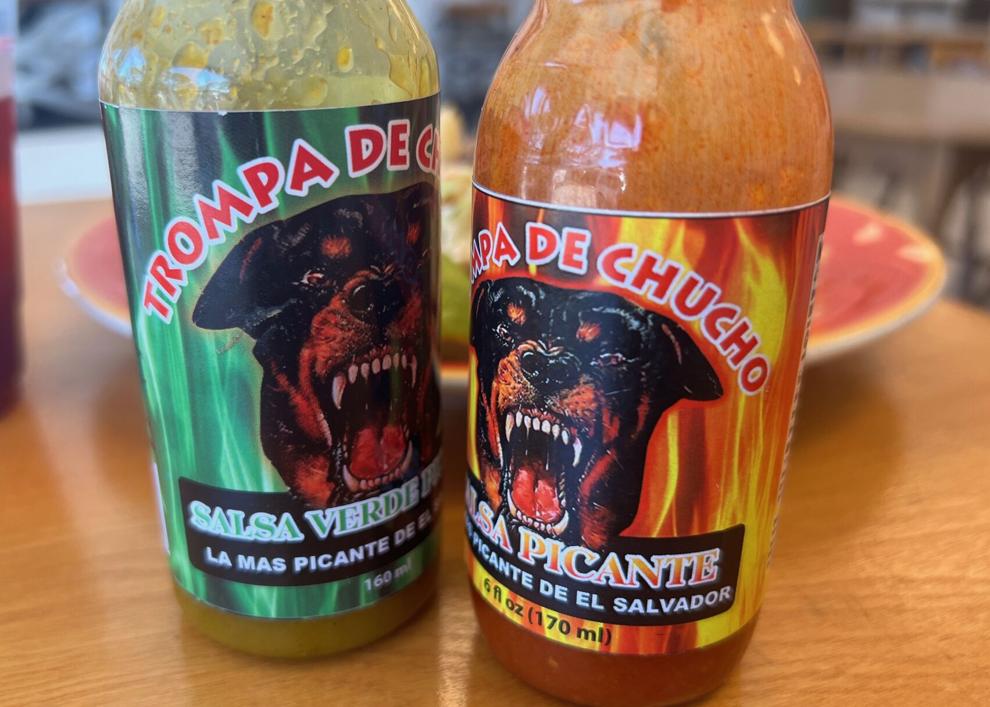 Try any dish with a very careful sprinkle of the spicy hot sauce, a bottled brand called Trompa de Chucho, which Carlos Avelar himself brings from El Salvador.
The nachos give off a sturdy crunch, even under layers of earthy black beans and creamy cheese. For one version, Avelar tops them with shrimp cooked with a chili glaze that adds a sweet and sour flavor.
It's a gastrique, and one of the riffs from his days as an upscale restaurant chef still flicker across Mawi's menu.
His skills find other outlets, including the private chef jobs he's been taking for special events at people's homes. The restaurant also has a catering menu in the works.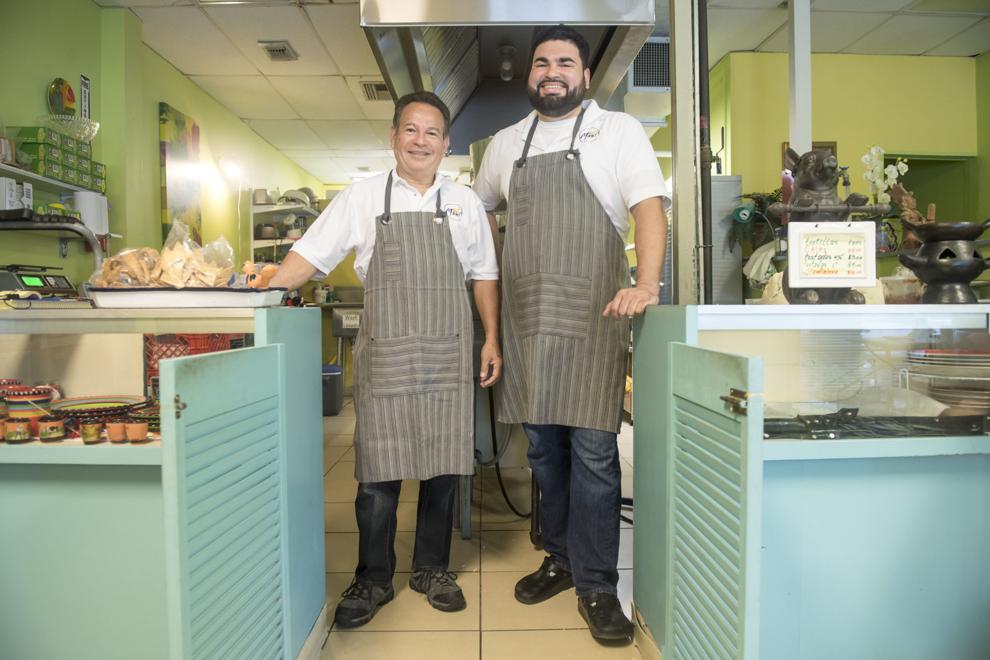 Mawi still feels the same, but bigger and with more capacity to house. The dining room is decorated like a home cafeteria, with a collection of home-style tables and art prints. Will Avelar likes it because the space is "stroller friendly," which encourages more families to eat here.
As the business changed, Mawi moved tortilla production to a larger dedicated facility in Kenner. He continues to work in the city's restaurant supply chain. The shutdowns early in the pandemic and the rebound since then underscored how his fates are tied.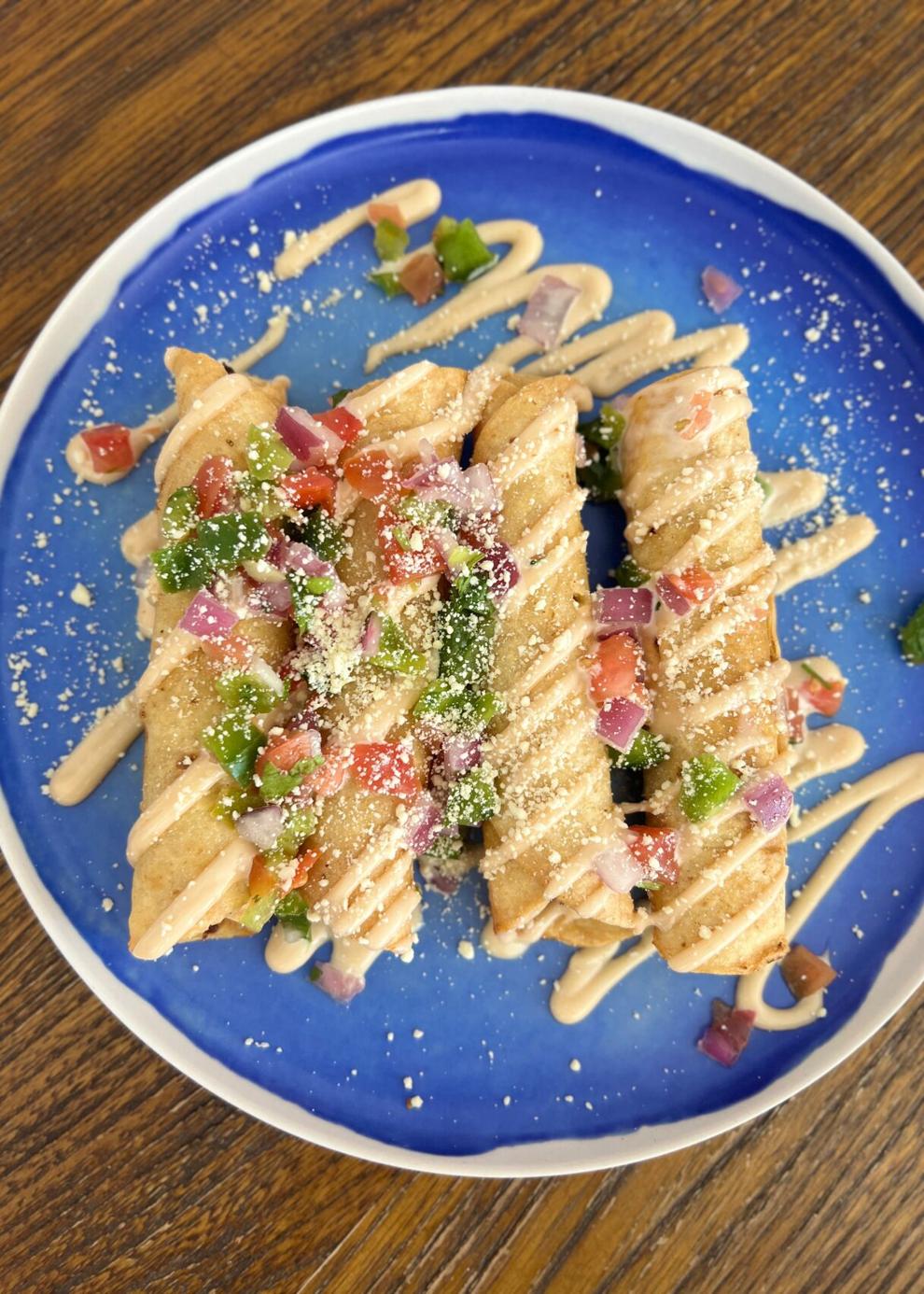 "As restaurants grow, so do we," Avelar said. "They bring us with them."
Mawi Tortillas
5050 W. Esplanade Ave., Metairie, (504) 644-2624
Mon.-Sat. 9 a.m. to 7 p.m.
You have to dig a little for the fried chicken at the Chicken Wedges at Tia Maria's Kitchen. But there is no doubt that it is the crispy crust, ju…
Friendly and engaging from the moment we entered his restaurant, Almasgoof, Mahmoud "Alan" Alhattab became noticeably more enthusiastic about…
Tacos are everywhere these days. They provide the basis for many new concepts, and some variation of the idea is likely to emerge in almost any type…