DECEMBER 21 — For decades, Malaysia has traditionally been known as the voice of the developing and Muslim world and an outside outlook shaped by Chinese dictate.
The new leadership of Prime Minister Anwar Ibrahim is unlikely to upset the status quo, as critical economic reliance on Beijing remains the main stumbling block.
For political and regime security and the livelihood of millions of stakeholders beholden to the economic might of Beijing, the new political elites cannot afford to risk appealing to the West.
Even with Prime Minister Anwar's own personal appeal and recognition of his reformist stature and being a Western darling, the realities on the ground and the need to secure his support and critical pursuit of the country's economic recovery would mean that it is incapable of courting the West.
To restore the country's image and regain confidence, he has a lot of work ahead of him, but his priority on ASEAN and China would mean a largely conventional approach of playing it safe and keeping Malaysia at the center.
With great urgency to repair the country's tarnished reputation, marred by kleptocratic and corrupt perception, it has to rethread a fine line to meet domestic political needs and break China's complacency.
By relying on conventional coverage against Beijing and Washington in the hope of getting the best of both worlds, Malaysia continues to get the worst treatment, leaving its vulnerabilities even more open.
Over the years, Malaysia has been too complacent and overconfident in relying on quiet, clandestine diplomacy and guarding against the great powers in the hope of perceived consistent returns.
It remains blinded by the idealistic belief in engaging through confidence-building mechanisms and dialogue initiatives, choosing to ignore the reality and threats on the ground.
It continues to pin hope on China's self-restraint, exposing vulnerability in both deterrence and willingness to dispel Beijing's assertive actions. Washington's efforts to increase the critical risks involved in Malaysia's bowing to Beijing are meeting with further pushback at the political level, for fear of inciting Beijing's anger.
The military community is well aware of the threat situation and welcomes increased deterrence support from Washington, but there is little to no interest on the part of lawmakers in deviating from their current approach. Beijing wisely capitalized on this to its advantage, further using its economic and military coercive cards to prevent Malaysia from falling into Washington's orbit and to weaken the country's already sorry state of deterrence.
The long peace resulting from the steadfast upholding of the rules-based order by responsible global powers has sadly created complacency around the world, including Malaysia, and wisely and strategically capitalized on by revisionist regimes pounced on the waning resonance and ideals of defense of freedom and order based on rules that have allowed and guarded the progress that is enjoyed today.
Malaysia still has to deal with the existential threat and the risks of saying urgency and imminence, contributing to complacency and comfort in relying on self-control from others and expected security support in the event of a full-blown security threat implosion. .
Malaysia has been largely at the mercy of external demands that require its acceptance of some form of adherence and quid pro quo in exchange for guarantees and satisfaction of urgent internal needs.
Options for ensuring greater Western security guarantees are hampered by an entrenched reluctance in the political establishment and elites to ditch their so-called "independent" and "non-aligned" approach to their arguments for keeping Malaysia safe and secure through non-affiliation with either. the agenda of the great powers.
However, the country feels comfortable enough to slide deeper into China's orbit of influence and control, hoping that this adherence to Chinese interests will bring about the expected restraint from Beijing and, at the same time, the hope to play their card right to invite the same security assurances from the US and the West as well.
This misguided approach will cause the country to lose both, at its own long-term security and strategic cost.
It hides Malaysia's real potential and future cultivation tools, traps its chips and cards, and freezes its options to independently secure its long-term interests.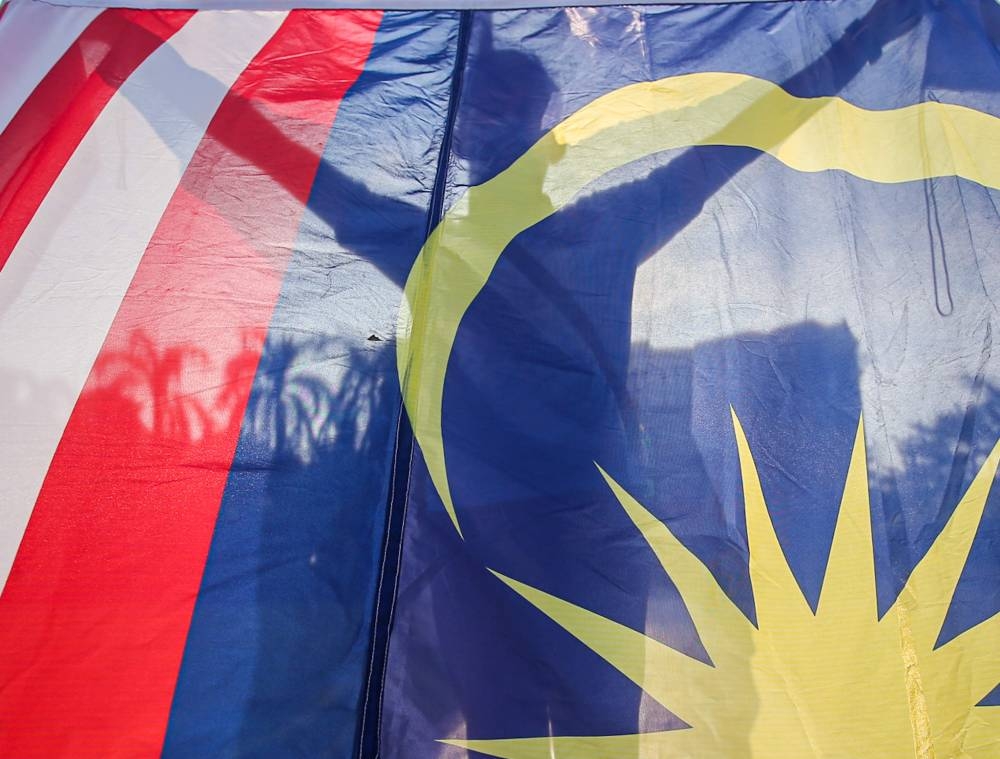 The writer opined that with great urgency to repair the country's tarnished reputation tarnished by kleptocratic and corrupt perception, Prime Minister Anwar has to re-thread a fine line to meet domestic political needs and break China's complacency. — Photo by Farhan Najib
It remains fearful of taking regional leadership in creating bold and effective security deterrents and signing defense treaties and partnerships with the West that are expansive and regional in nature, on the basis of preserving regional stability and avoiding escalation. security dilemmas and arms race.
The inevitability of viewing China as the most fearsome regional neighbor that cannot risk its ties, lest it provoke inevitable repercussions, provides for a stagnant and rapidly declining security interest in continuing the best-of-both-worlds approach.
Unable to sacrifice the long-term returns of gambling to the often difficult but fruitful returns of the high moral path of values ​​and norms, Malaysia continues to chart its course on the basis of short and limited projections of current needs.
Unless it receives a similar support system that can match or outnumber Beijing's offer, Malaysia has no choice but to remain a Beijing satellite state despite the best efforts of the West, until it finally finds the letter. morality to redirect its political approach.
This is the personal opinion of the writer or publication and does not necessarily represent the views of Malay Mail.