Scottish distiller Loch Lomond Whiskeys has launched its new Remarkable Makers collaboration campaign with a partnership with London bakery Bread Ahead.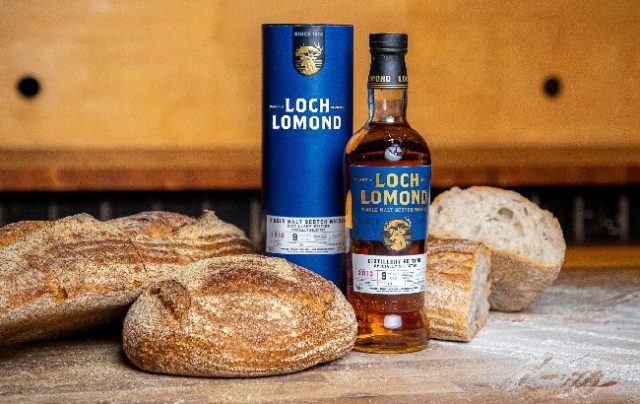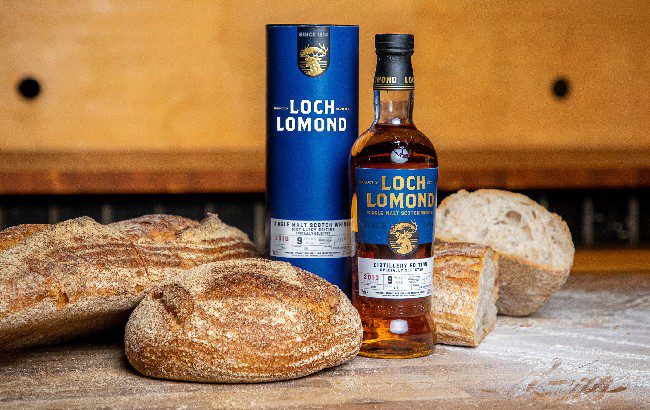 Through the Remarkable Makers campaign, Loch Lomond will partner with artisans from other industries to lift the lid on the whiskey-making process.
Michael Henry, Master Blender at Loch Lomond Whiskies, said: "There is a certain mystery to whiskey making, which is often seen as an infinitely complex form of science and art.
"While there are only three ingredients in making whiskey – water, barley and yeast – there are endless possibilities to explore, with the most subtle changes in method creating distinctive differences in flavor, color and alcohol strength.
"Recognizing that most people don't have the desire to delve into the highly technical details, we set out to work with a collection of notable Creators from other industries who exude the same passion and innovation in their fields as we do in ours. . .
"By doing so, we hope to lift the curtain on whiskey making, educate consumers in a new way, simplify the process and bring them into our world through that of other creators."
The Remarkable Makers series launched with the first partner, London-based bakery chain Bread Ahead.
The partnership has been designed to show the parallels and synergies of whiskey and bread making, and to highlight the influence of yeast in whiskey production.
Reece Collier, director of Bread Ahead bakery, said: "On the surface these two crafts feel like worlds apart, but whiskey and bread making share many similarities.
"Using simple ingredients – yeast, water, salt and flour – we can create incredible flavors and hundreds of product variations, from sourdough to focaccia, brioche and ciabatta. Whereas in whiskey you use yeast and water, along with barley, to experiment with single malts, single grain whiskeys and blends to create a wide spectrum of flavor possibilities."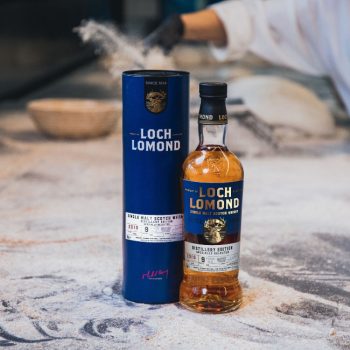 Launch of the new distillery edition
The collaboration complements the launch of the new Distillery Edition of Loch Lomond Whiskies, which has been made using Chardonnay wine yeast, an unusual ingredient in whiskey making.
Chardonnay wine yeast has been found to create a rich fruity and citrus flavor when added to whiskey, and a fresher, sweeter taste when added to bread.
The resulting whiskey, Loch Lomond Distillery Edition, is a nine-year-old single cask malt, first distilled in 2010. Only 270 bottles are available worldwide.
Loch Lomond Distillery Edition features aromas of freshly grated lemon zest, pear and white peach with vanilla and icing sugar.
On the palate, there's creamy vanilla with a sweetness of honey, grapefruit, and spicy pineapple before a long finish of citrus, elderflower, and soft cinnamon.
Henry continued: "Very few distilleries use Chardonnay wine yeast in the fermentation process. The result is an exceptional single malt characterized by a distinctive spiciness, with intense notes of orchard and citrus, that truly reflects what we are capable of."
Collier said the bakery has looked "beyond the usual boundaries in bread-making" through the association.
"Taking inspiration from the innovative approach of Loch Lomond Whiskies, we have created a new ciabatta made with Chardonnay yeast and Chardonnay wine," said Collier. "When added to bread, Chardonnay wine yeast gives it new life and becomes much sweeter."
Click below to watch the Remarkable Makers campaign video:
Earlier this year, Nc'nean released Huntress 2022, the first expression to feature one of the brand's yeast tests, which uses three different yeast varieties.
Last year, Volcan de mi Tierra Tequila became the first tequila brand to use champagne yeast in its fermentation.