JetBlue has included some seasonal favorites in its latest menu.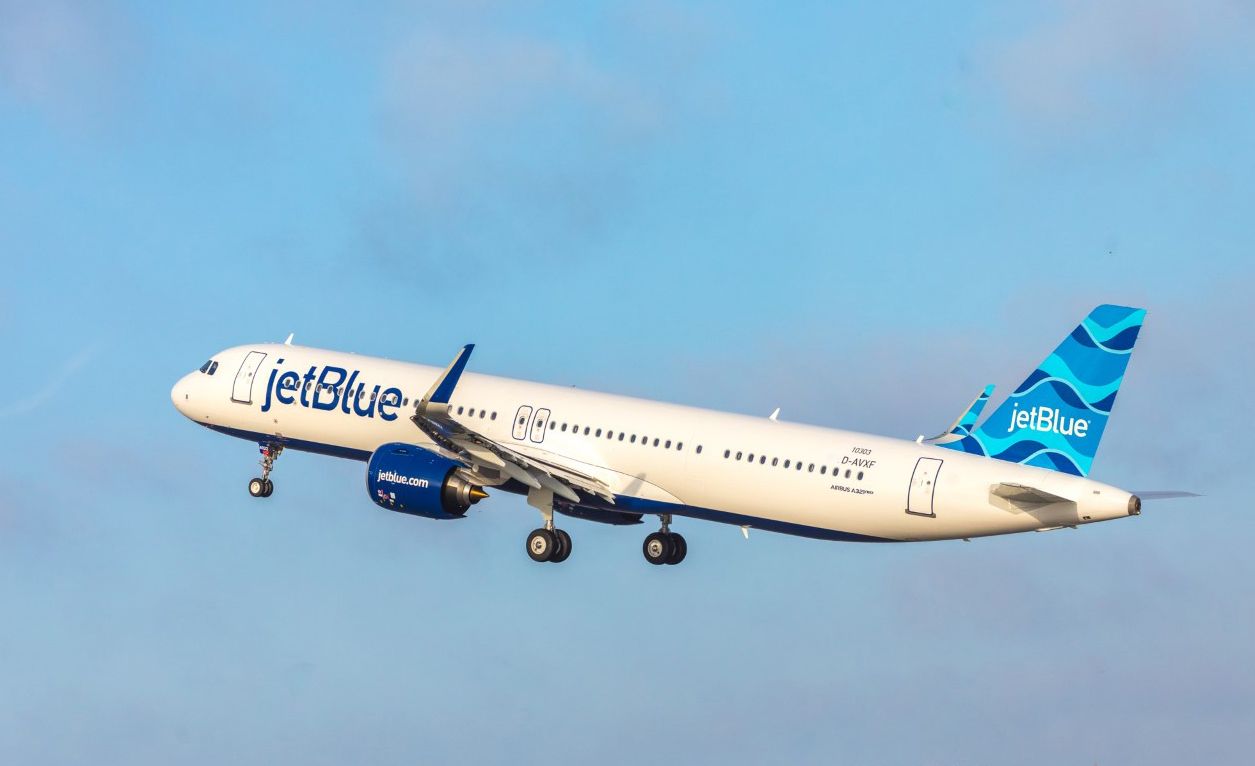 JetBlue has once again made adjustments to its inflight dining offerings, adding some seasonal favorites and new items to its menus. The airline has received positive reviews for its meal offerings, particularly at Mint, and has turned things around again by introducing new items to its dining program.
In 2020, JetBlue announced a two-year partnership with Delicious Hospitality Group (DHG) of New York to enhance the dining experience for passengers in its premium Mint class. Its initial menus received good reviews from passengers, and the airline has put another spin on its plated dining offering from DHG's Charlie Bird restaurant in New York City.
Passengers with reservations on transatlantic flights on JetBlue's Mint can expect to see new dishes like mushroom lasagna, Italian clam chowder and burrata with baby beats and breadcrumbs, during lunch and dinner flights.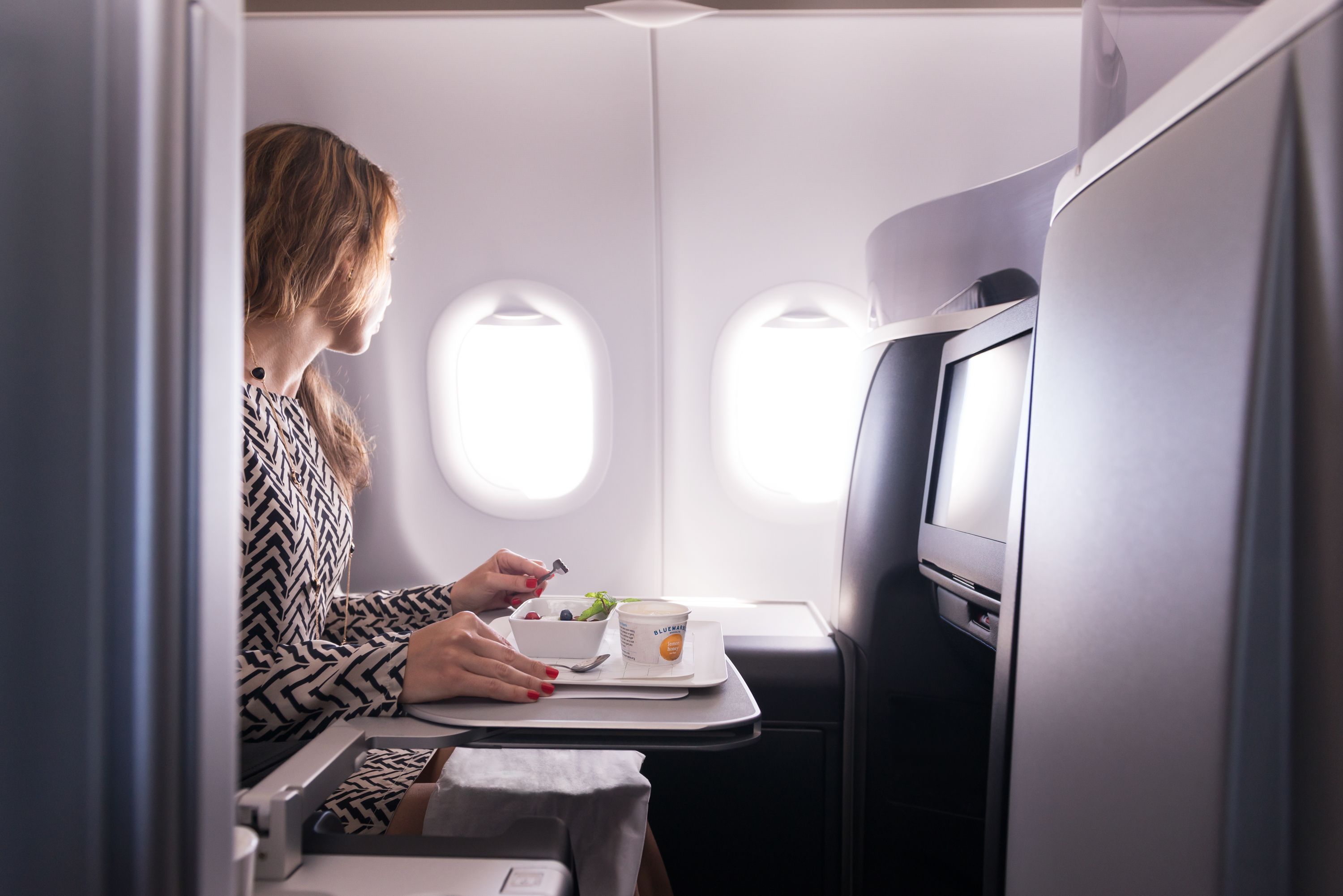 Photo: JetBlue
Breakfast options have also received new offerings, such as Greek yogurt with strawberry jam and walnuts. On domestic routes, customers will be offered Cacio e Pepe Cavatelli for lunch or dinner and Lemon Soufflé Pancakes with Raspberries for breakfast.
JetBlue did something similar last year when it launched a new menu from New York City's Legacy Records, offering dishes like crab fregola salad or grilled chicken and cavatelli. The airline's partnership with DHG has had a significant impact on its dining services through its partnership with popular New York City venues such as Charlie Bird, Legacy Records and Pasquale Jones.
Core cabin passengers on JetBlue's transatlantic flights can now enjoy new items from New York-based restaurant group Dig. The customer-favorite dining concept is maintained with Dig's seasonal ingredients and flavors.
New options available at Core include Coconut Yogurt Parfait with Fresh Meyer Lemon for breakfast and Sautéed Sirloin with Barley Risotto or Berbere Spiced Chicken with Pearl Couscous for lunch and dinner.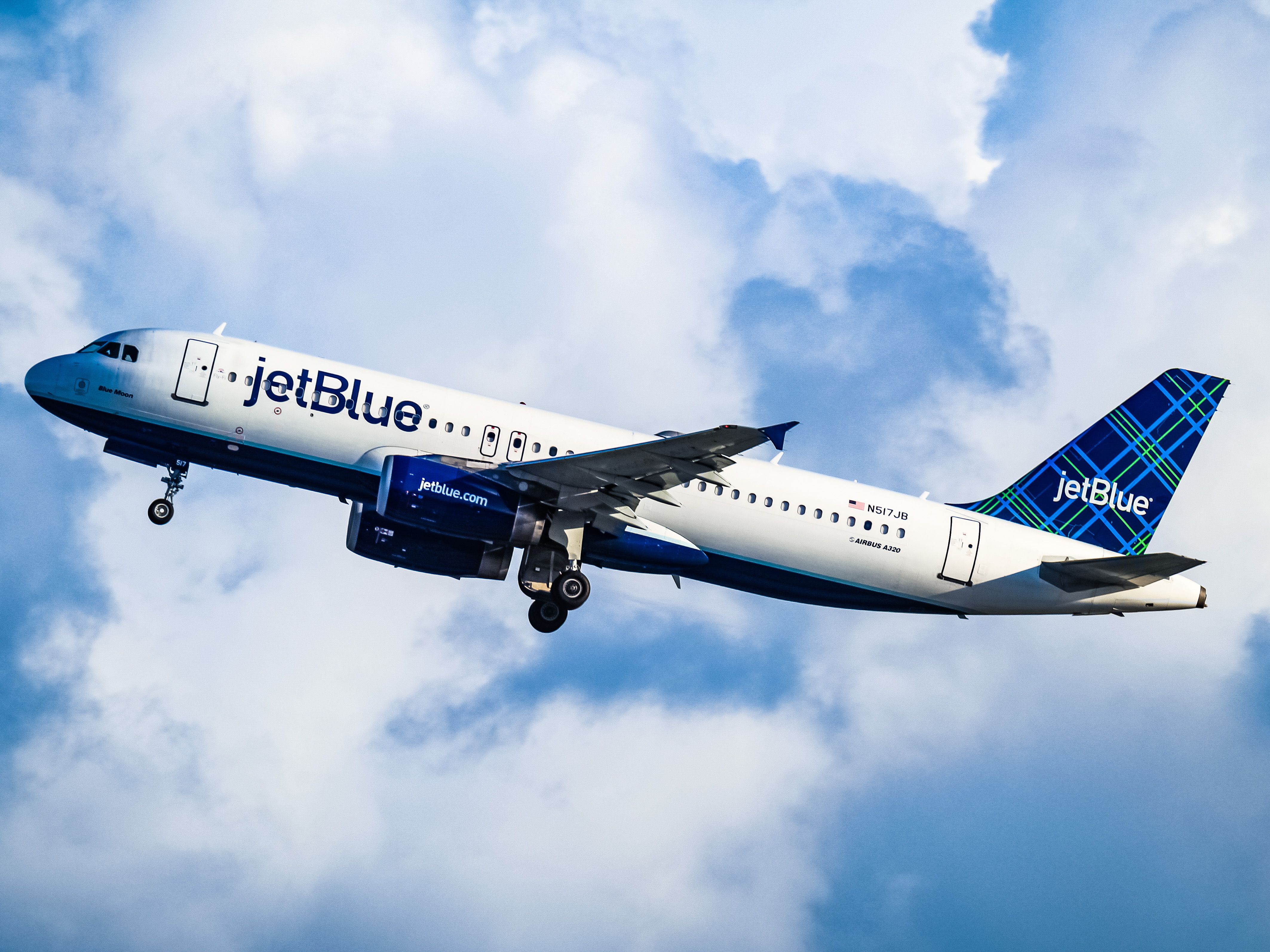 Photo: JetBlue
For its EatUp Café, JetBlue has also introduced two new items: the Turkey and Pepper Jack Sandwich and Southwestern Salad. These will be offered on all routes where EatUp Café items are available for purchase.
The airline has also introduced new alcoholic and non-alcoholic beverage options on all of its flights: the new Starry lemon-lime soda and Archer Roose Bubbly Rosé, a new take on the classic Archer Roose Rosé.
JetBlue's announcement of a new menu comes shortly after Delta Air Lines updated its inflight dining experience. The airline brought back its signature dessert cart on international flights, which includes options like opera cake with chocolate ganache, Cowgirl Creamery wagon wheel, fruit and cheese platters, and a custom ice cream sundae.
Delta has also included a variety of local and seasonal items on select flights over 900 miles, such as locally-inspired cheesesteak for passengers flying from New York or chicken piccata with lemon-caper sauce and Calabrian Caesar salad. on flights from LAX.
What do you think about airlines revising their menus in 2023? Please leave your comment below.