To celebrate our 10th birthday here at Urban List, we ask you to tell us your favorite places on our Instagram; this time, we're asking you to share your top picks for gluten-free baked goods.
Gluten-free has come a long way in the last decade or so, and we're happy to report that's especially the case here in Sydney. Whether you're just a bigot or you're a super-sensitive celiac, the sad days of crumbly bread substitutes, rubbery pizza dough, and crunchless croissants are about to disappear.
Instead? A neat collection of dedicated gluten-free bakeries that really take the pain out of not being able to try cult baked goods from the likes of Cinnabon, Lune, and Lode. In some cases, we'd say these gluten-free cakes and pastries outperform their wheat-based counterparts.
Keep scrolling for the best gluten-free bakeries in Sydney.
Comprehensive Bakery
Waverley, Alexandria and CBD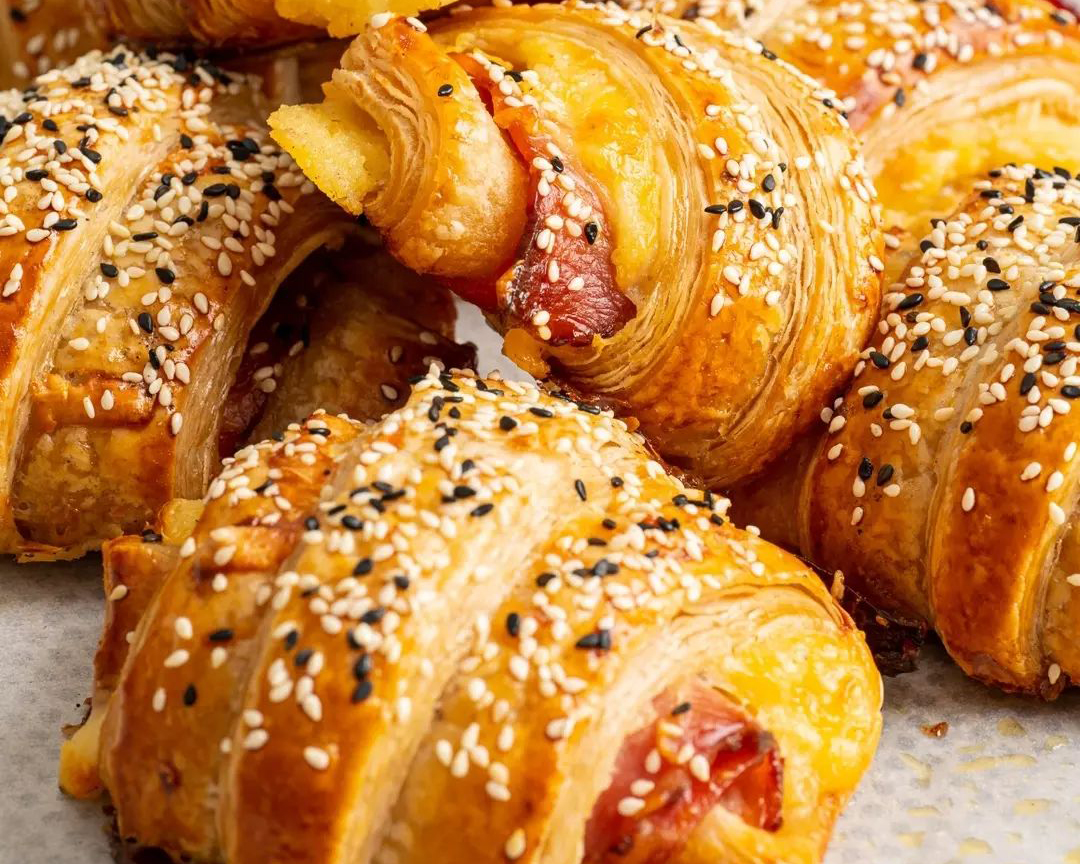 Run by nutritionist Cherie Lyden, Wholegreen is a Celiac Australia certified gluten-free bakery. Lyden's mission is to take the mystery out of gluten-free cooking for both consumers and the hospitality industry at large (she's also just published a book). With a flagship in Waverley, each outpost offers a myriad of sweet and savory treats to try: gluten-free bread, fancy cakes, sausage rolls, stunning eclairs, palmiers, Danishes and more.
Wholegreen's gluten-free croissant recipe is one of the best in the business. Achieving the fluffy interior and crisp, flaky exterior that croissants are known for is no easy task, even when using regular flour, but after 57 tries, head pastry chef Johann Vanier thinks he's cracked the code, and we tend to agree.
Gluten-free Sebastien
leichhardt
Sébastien Sans Gluten brings time-honored, classic French flair to Sydney's gluten-free bakery scene. Behind this special bakery is Sebastien Syidalza, a Parisian who demonstrates his training in French to create wheat-free baguettes. He'll also find other French icons like millefeuille, tarte Saint-Honoré, Paris-Brest, pain au chocolat, and of course, plenty of GF twists on the traditional croissant. There are also Australian staples and modern bakery staples in the mix, such as sausage rolls, lemon meringue tarts and creatively flavored cruffins.
of nonie
Markets, online and various distributors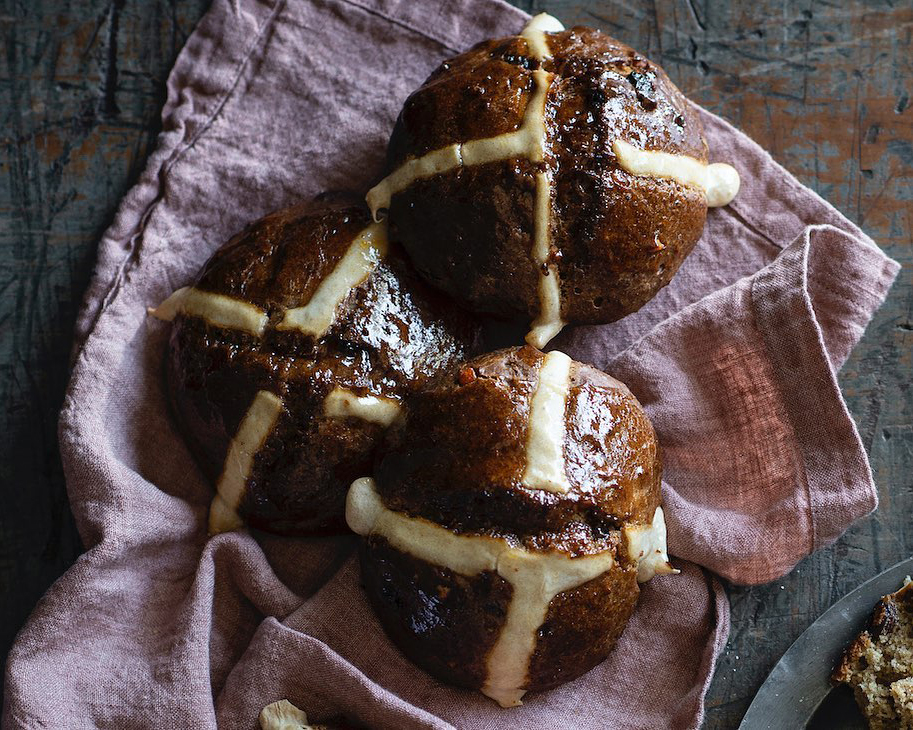 If you've been living the GF life in Sydney, chances are you've come across Nonie's now quite famous Activated Charcoal Quinoa Bread at your favorite cafe. Chef-owner Nonie Dwyer's gluten-free bread has become a staple for places that offer GF alternatives on their breakfast and brunch menus.
Yes, bread is Nonie's specialty; In addition to his eye-catching charcoal loaf, Dwyer also makes focaccia, pita, and paleo bread. She also makes crackers, biscuits, cakes, muesli and, at Easter, some of the best gluten-free hot cross buns we've ever had. As well as appearing on the menu at scores of Sydney cafes, you'll also find Nonie's bread in artisan delis and specialty shops like Feather and Bone. You can also buy online here.
Coffee Comeco
new town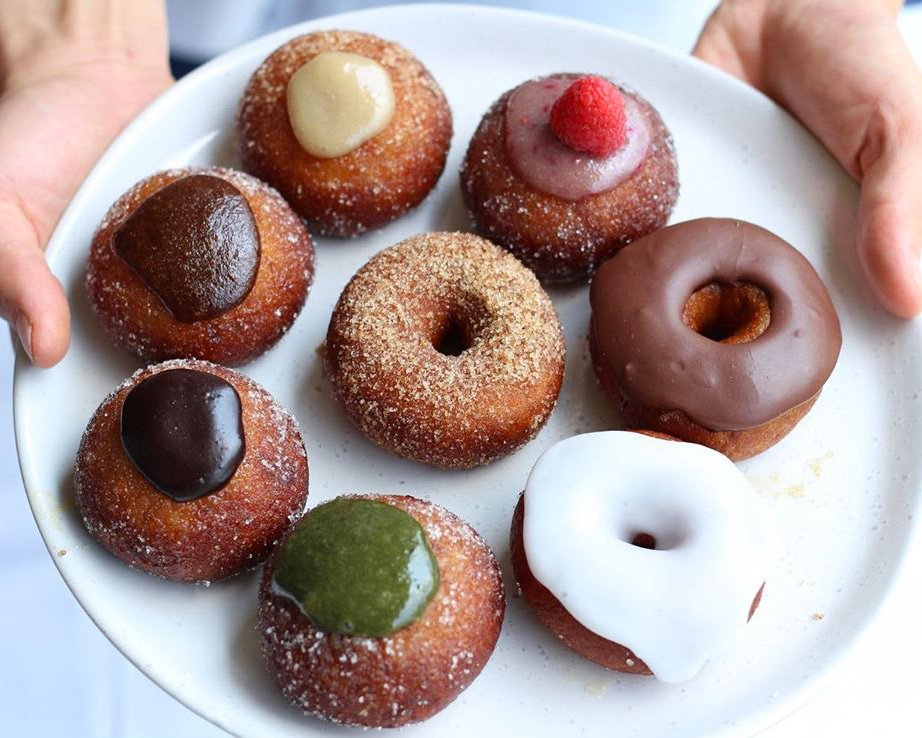 If you're looking for gluten-free donuts on this list, look no further. While there are a few options for GF donuts in town, Comeco Cafe is a cut above the rest. These bite-sized morsels are gluten-free and dairy-free, made with a GF (brown rice and rice flour) sourdough starter. They are fluffy and crispy and are fried to order with a variety of toppings like red adzuki beans, coffee mocha, matcha, passion fruit curd, and more. In addition to its sourdough donuts, Comeco serves gluten-free vegan sushi and onigiri platters, rice bread, potato brownies, and more.
nutty
Balmain and Surry Hills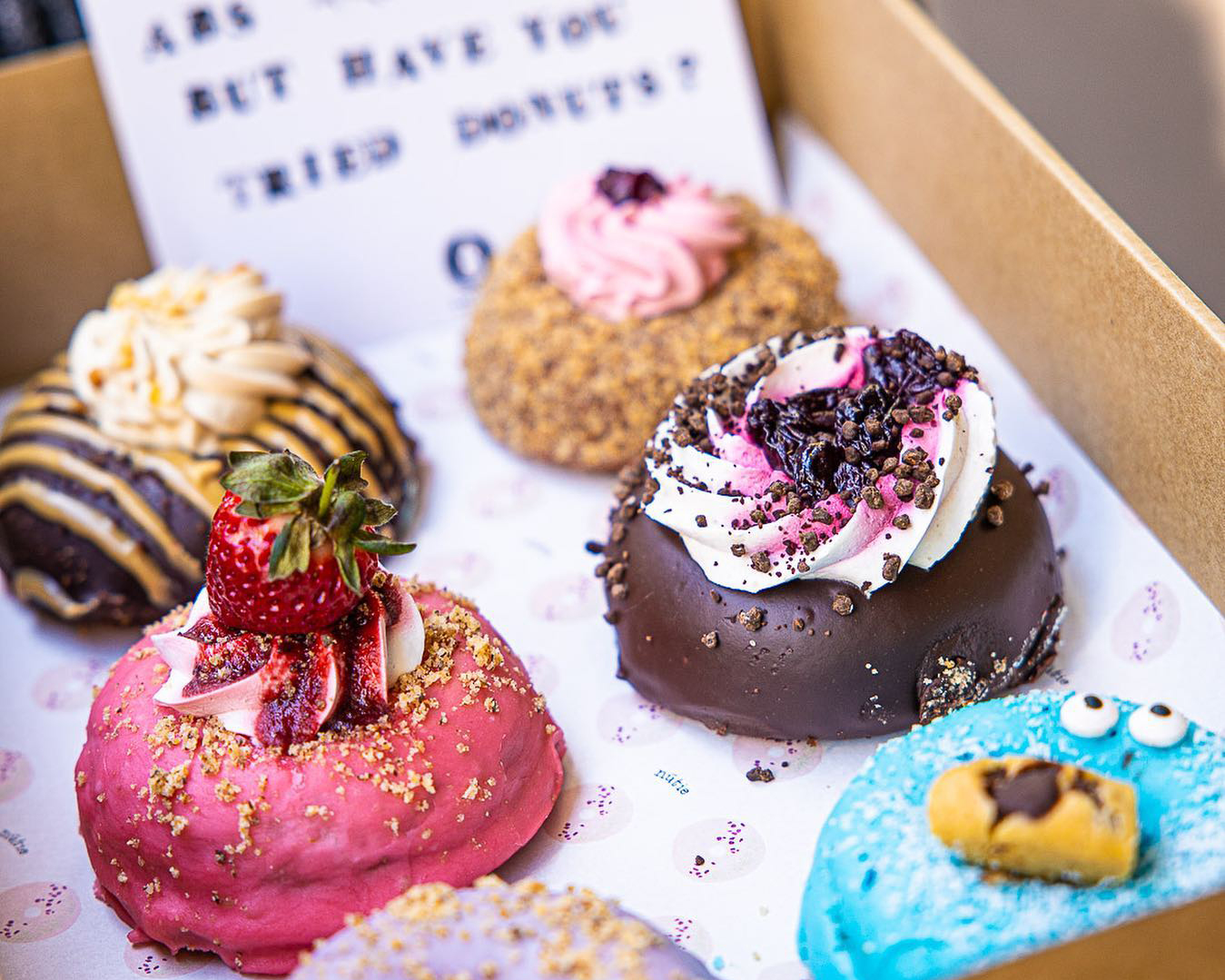 Nutie is another contender for Sydney's best gluten-free donuts. Available to order online and then pick up at an outpost in Balmain and at Miss Sina Bakery in Surry Hills, Nutie's donuts are also vegan and come dressed in a sparkling glaze, sprinkles, fresh fruit and more. In addition to donuts, Nutie bakes up other aesthetic and whimsical treats, like gluten-free lamingtons topped with towers of cream and maraschino cherries. Who says gluten-free can't be sexy? order here.
hudson's
Bondi Junction, Markets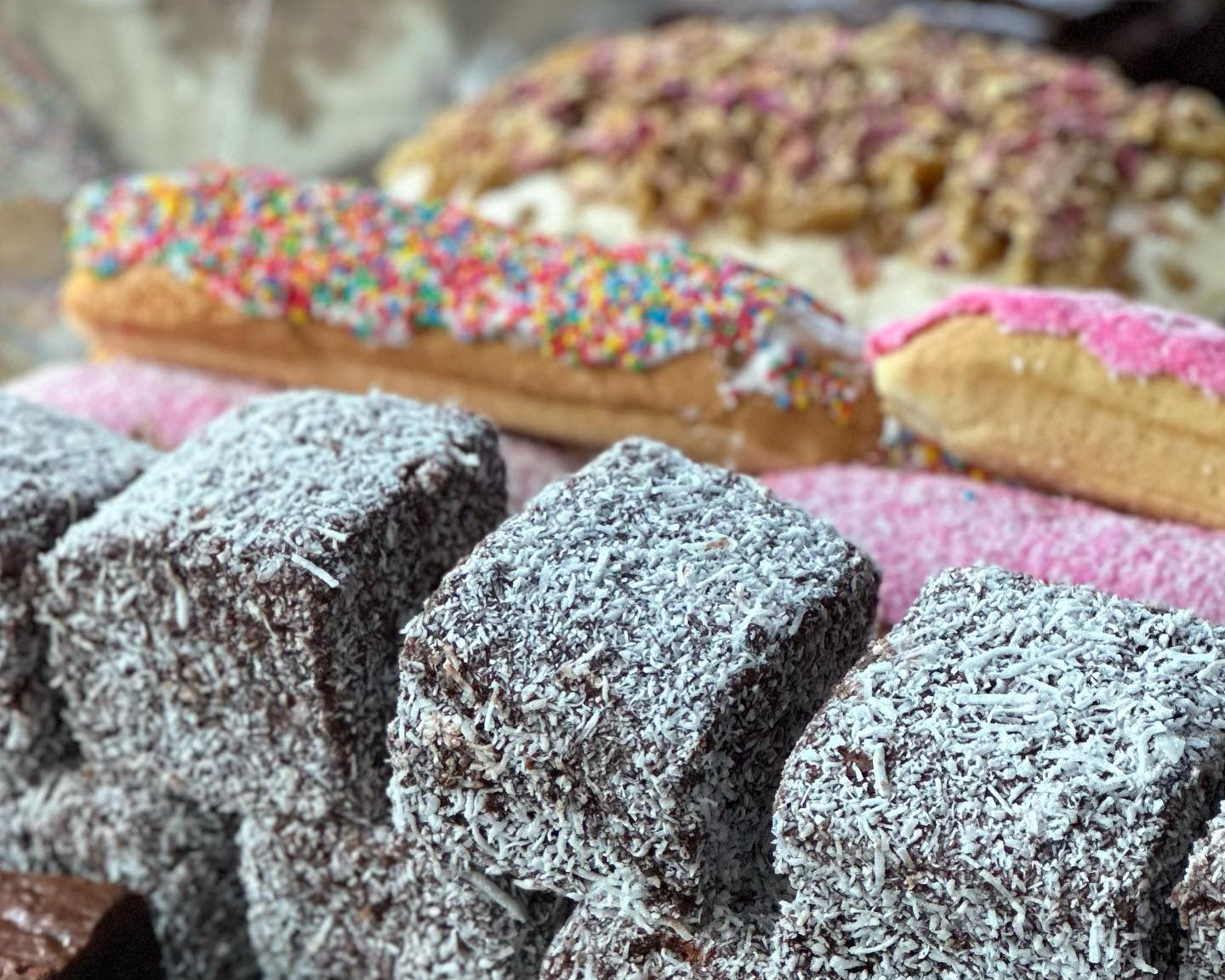 Hudson's is a market stall converted into a Celiac Australia accredited gluten-free bakery serving up home-cooked treats with all the flavors. Run by Sarah Hudson, the destination here is cookies, specifically triple chocolate cookies. Made with Australian chocolate and a blend of gluten-free flours, these deliciously chewy delights have a cult following for a reason. Also at Hudson's, you'll find poppy and sesame seed bagels, olive bread, vegan brioche buns, brownies, finger buns with pink frosting, lamingtons, pizza slices, and more.
dirty spoon
surry hills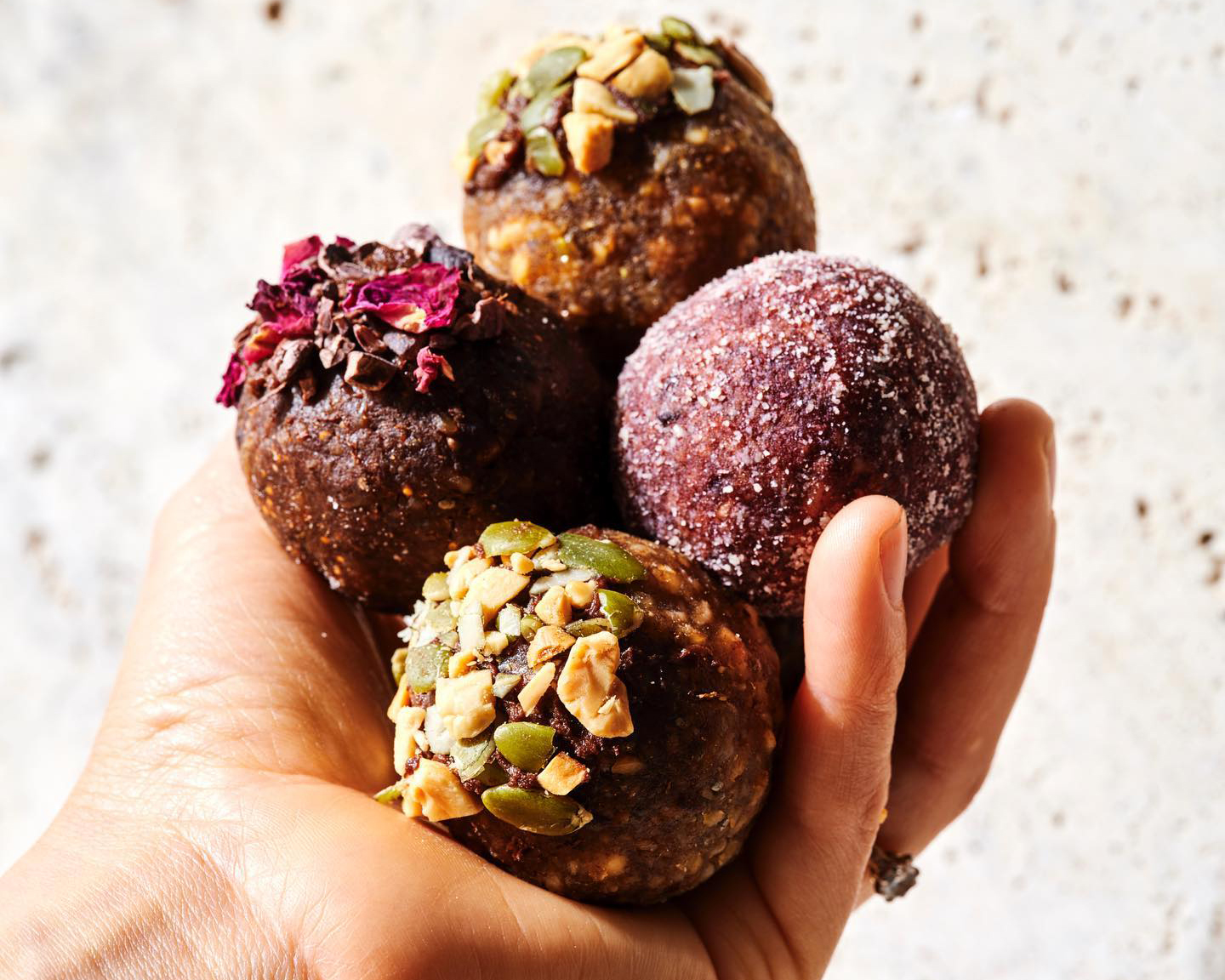 This small Surry Hills whole-food bakery proves that treat time can be healthy and gluten-free without giving up deliciousness. Messy Spoon makes nutrient-dense, health-focused bakery staples like Almond Buckwheat Banana Bread, Chocolate Almond Brownie Bliss Balls, and Maple Pecan Carrot Cake, all of which are 100% gluten free. "All of our products are made to be nutrient-dense and delicious, but as an added bonus, [are] gluten free, refined sugar free and vegan," says founder Lizzie Fiducia. Visit the bakery for takeout or order your favorites online for delivery.
Now, check out our guide to the best gluten-free restaurants in Sydney.
Image credit: Nutie, Wholegreen, Nonie's, Comeco, Nutie, Hudson's, Messy Spoon