Thanksgiving dinner is great, but for those who want to spend a little more time with the rest of the family instead of in the kitchen, several local restaurants offer complete Thanksgiving meals both at home and on the go.
Keeler's Neighborhood Steakhouse
On Thursday, November 24, from 1-7 pm, guests are invited to enjoy a three-course Thanksgiving feast at Keeler's Neighborhood Steakhouse.
For appetizers, you can choose from Keeler's Chopped Salad, Classic Caesar Salad, French Onion Soup, or Butternut Squash Soup. Entree options include a traditional turkey dinner with green beans, chef's stuffing, mashed potatoes, cranberry sauce, and turkey juice; a 10-ounce slow-roasted prime rib with grilled asparagus, mashed potatoes, au jus, and horseradish cream; a 12-ounce baseball cut of sirloin with grilled asparagus and mashed potatoes; or a Scottish rainbow trout with sweet potato purée and asparagus. Last but not least, dessert is a choice of peach cobbler, pumpkin cheesecake, or chocolate cake.
The cost of the three-course dinner is $70 per person, with a la carte options available. A children's menu is also available. Seating is limited and reservations can be made by calling the restaurant at 602-374-4784.
7212 East Ho Hum Road, Carefree
602-374-4784
keelerssteakhouse.com
Chompie's
On Thursday, November 24, guests are invited to celebrate Thanksgiving with the Chompie family at any of their Valley locations. Diners can enjoy a freshly made home-cooked feast, available for dine-in or takeout from 10 a.m. to 4 p.m.
Chompie's Thanksgiving Feast includes White Meat Turkey Breast with Stuffing and Cranberry Relish, Mashed Potatoes and Bread Gravy, Homemade Baked Beans, Candied Yams, Freshly Baked Buttered Biscuits, and a Slice of Apple or Pumpkin Pie .
Meals are $24.99 per person or $12.99 for children 10 and under, plus tax and gratuity. Wine, beer, and cocktails are available for an additional fee.
Many places
chompies.com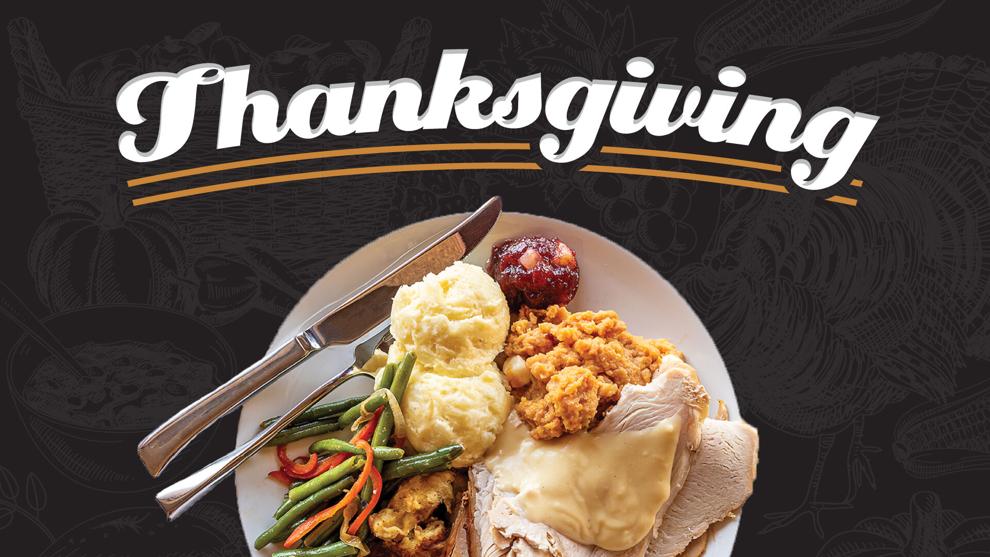 zuzu
This Thanksgiving in ZuZu inside the Valley Ho Hotel, enjoy a festive dinner at the restaurant from 11:00 a.m. to 5:00 p.m. including pumpkin pie and cinnamon bun pudding with cornflake sweet cream butter.
Dinner costs between $63 and $88 per person (depending on the entrée selected), and children 12 and under can enjoy a children's menu for $25. Reservations are required.
6850 E. Main St., Scottsdale
hotelvalleyho.com
480-421-7997
Home '61
Hearth '61 at Mountain Shadows is serving a delicious dinner from 11 am to 8 pm this Thanksgiving. The prix fixe menu is $125 per person or $29 for children 12 and under.
Options for entrees include burrata with tomato jam, a little gem cutlet salad, and raw hamachi with blistered shishito. Then, enjoy a classic dinner with all the trimmings featuring local Two Wash Ranch turkey, or choose from other entrées such as beef tenderloin with blue cheese fondue and mustard-crusted salmon with green beans. Finally, finish with a choice of pumpkin pie, caramel pecan pie, or orange chantilly chocolate cheesecake.
Individually served dinners are also available to go. Each includes slow-roasted turkey, chorizo ​​cornbread stuffing, mashed potatoes, country gravy, cranberry orange relish, buttered green beans, and Parker rolls.
Grab-and-go meals are $67 per person or $33 for children 12 and under. A whole caramel pecan pie or pumpkin pie with cinnamon fudge can be added to the order for an additional cost.
Orders can be placed until 5 pm on November 22. Orders can be picked up curbside or at the Hearth '61 Bar between 11 a.m. and 4 p.m. on Thanksgiving. Visit mountainshadows.com for dine-in reservations and to-go orders.
5445 E. Lincoln Dr., Paradise Valley
www.mountainshadows.com
480-624-5458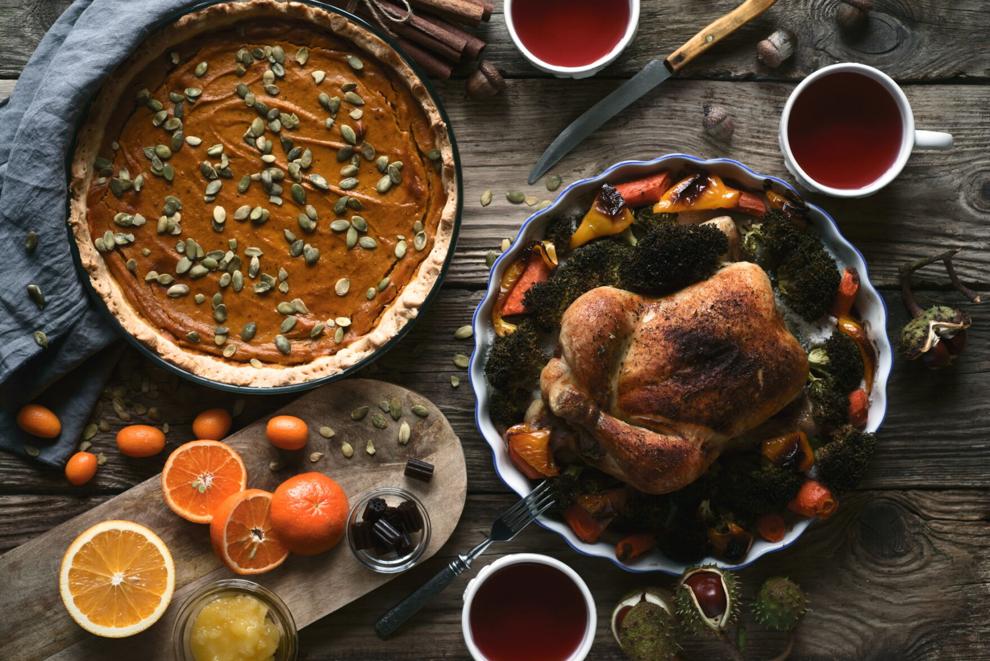 Ember We-Ko-Pa Casino Resort
This award-winning fine-dining establishment is the perfect place to gather and give thanks with family and friends. On Thursday, November 24, from 4-9pm, Ember will host a six-course Thanksgiving dinner featuring delicious and innovative offerings from Chef Matthew Brake's menu.
The first course is a pumpkin soup with pancetta, butternut squash, and roasted pumpkin seeds. For the second course, you can choose between a grilled turkey breast with brussels sprouts and carrots, mushroom bread pudding, bourbon sauce and spiced cranberry relish or 8 oz. filet mignon with asparagus, mashed potato, braised vegetables and au poivre sauce. The third course is a caramel cheesecake with candied walnuts, pumpkin spice whipped cream and spiced pear ice cream.
Amuse bouche, intermezzo and mignardise will also be served among the main courses.
Dinner is $75 per guest and reservations can be made online through OpenTable.
10438 Wekopa Way, Fort McDowell
wekopacasinoresort.com
Camelback Mountain Sanctuary, a Gurney's Resort
The Sanctuary offers multiple deals over Thanksgiving weekend.
Guests can enjoy a four-course prix-fixe Thanksgiving dinner with a la carte drink service and specialty cocktails from noon to 8:00 pm on November 24. Dinner has six different options for main courses and also several options for starters and desserts.
Meals are $165 per adult and $55 for children 12 and under. Reservations are required and can be made by calling 855-245-2051.
In addition to the big Thanksgiving meal, the resort will also be serving complimentary spiced cider in the lobby, hosting several Fire Pits and S'mores under the desert stars, and a Floats and Football holiday viewing party.
5700 E. McDonald Drive, Paradise Valley
855-245-2051
gurneysresorts.com/scottsdale