Drive down Bluemound Road in Brookfield and you're unlikely to see El Gaucho Grill, which sits stealthily in the northeast corner of Brookmound Plaza at 17800 W. Bluemound Rd. But it's worth the effort to seek out this hidden gem, offering a generous sample of traditional dishes from Argentina and Uruguay.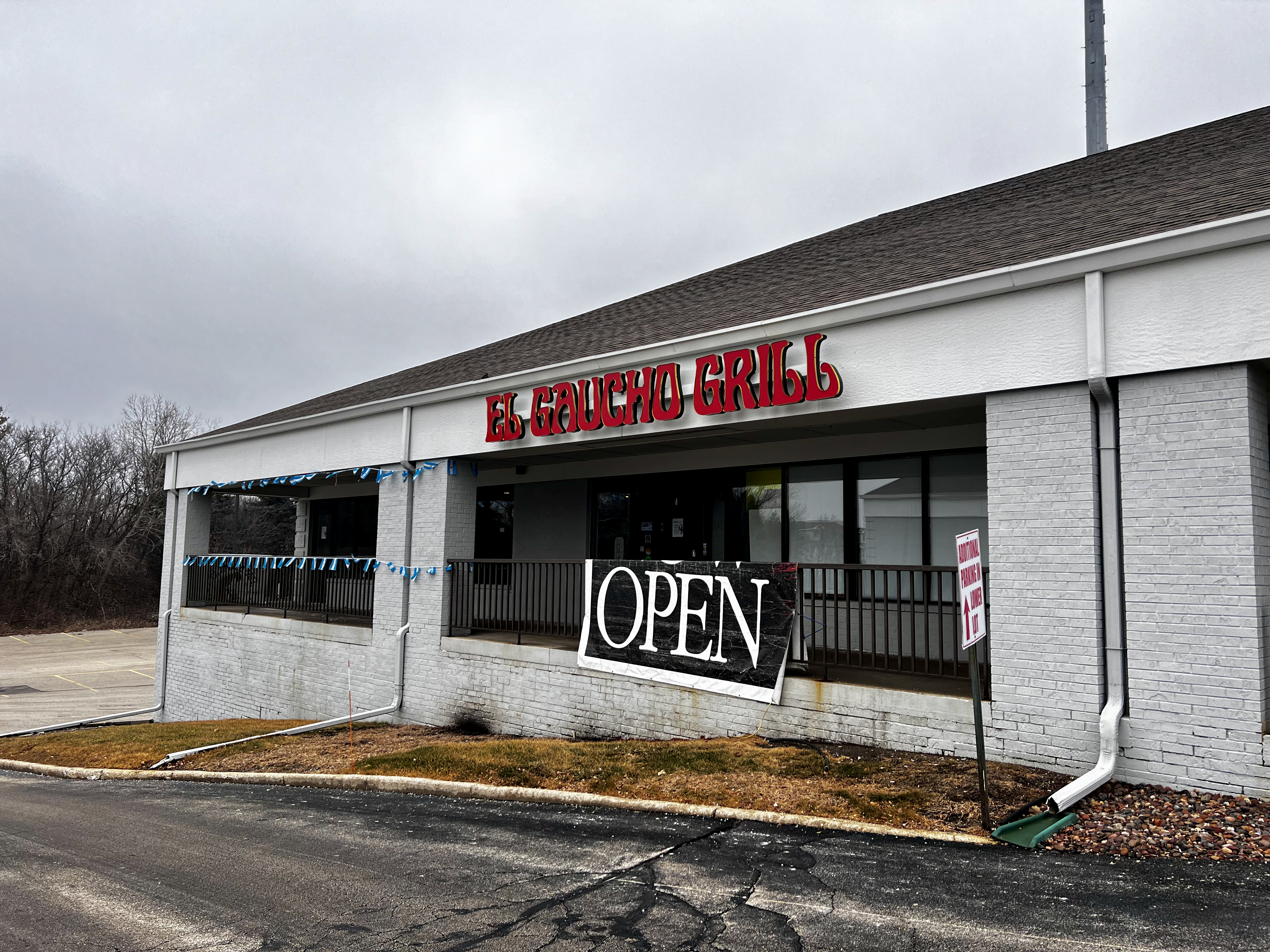 Operated by Antonio Paez, his wife Arlenne Escamilla, and her sister Claudia Paez, the family restaurant reflects the food the Paezes ate growing up in Argentina and Uruguay: Argentine tortillas, empanadas and tarts, fresh salads, meaty sandwiches, and — the star of the show. proverbial – roast proper.
From the Río de la Plata to Wisconsin
Páez's mother was from Uruguay and his father from Argentina; Over the years, he and his family lived in both countries, eventually settling in Uruguay, where Páez stayed until 2002. When Uruguay's banking crisis caused the economy to collapse, he made the decision to move to the US. USA and settle down with his first wife. in Atlanta, Georgia. His brothers followed him.
Páez found a job as an auto mechanic and learned to speak English, thanks in part to watching American television with subtitles. Although his marriage did not survive the move, he eventually met Escamilla, whose family had come to the United States from Mexico. Together they built a life together in Atlanta and moved to Wisconsin in 2011 to be closer to the Escamilla family.
After Escamilla's mother passed away, Páez says the couple found themselves at a crossroads. Should they go back to Atlanta or stay in Wisconsin? Páez says that although the weather in Georgia was tempting, they ultimately chose to stay in Wisconsin.
"The people here were very friendly," he says. "They hugged us wholeheartedly and that made it very difficult to leave."
However, one big thing was missing in Wisconsin: Argentinian food. It was something they loved to eat, but had to travel to Chicago to enjoy it. So Páez decided to call his sister Claudia, who had made a career of working in restaurants in Florida.
"I told him," he says, "I want to leave a mark, put up the flags of Argentina and Uruguay. I want to share our culture and I want people here to say, even after we're gone, that they ate authentic Argentine food."
Claudia accepted his offer and El Gaucho was born.
Enter El Gaucho and you will find a cozy restaurant with a clean and modern atmosphere. The walls are decorated with Argentine artifacts, colorful art, and a custom mural depicting a gaucho riding a horse through a field created by Milwaukee artist Michael Cerda. In the background, a soundtrack of Latin music serves as a backdrop for a traditional Argentine and Uruguayan meal.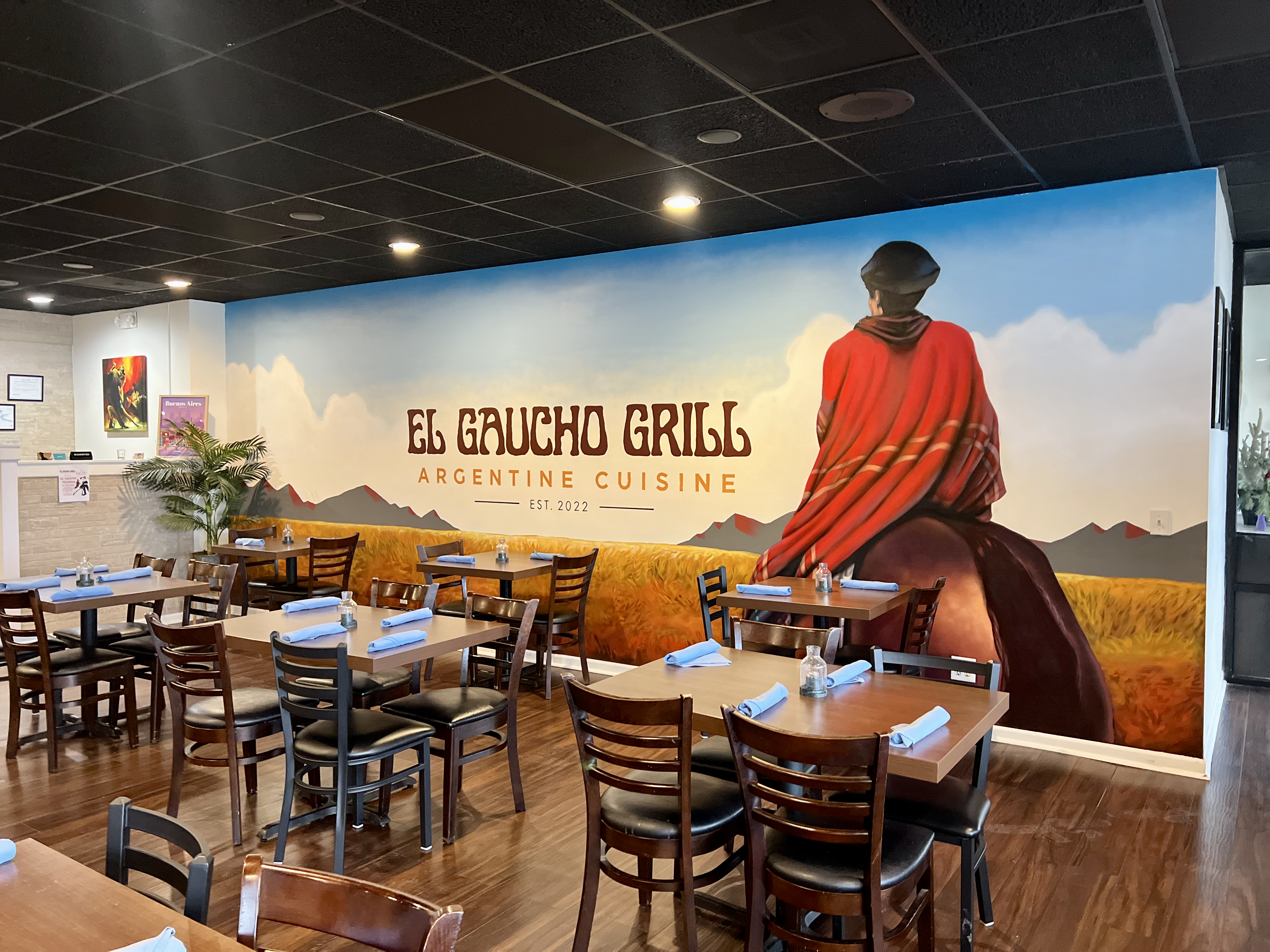 At the bar, you'll find a curated selection of South American wines (all available by the glass), a selection of beer, as well as cocktails like mimosas; a splash of El Gaucho; and Pasubio and Coca-Cola, a highball made with Italian amaro.
Prefer to buy drinks for the table? El Gaucho offers large jugs of house sangria made with red wine and fresh fruit; and clericot, a Uruguayan sangria made with white wine and fresh fruit.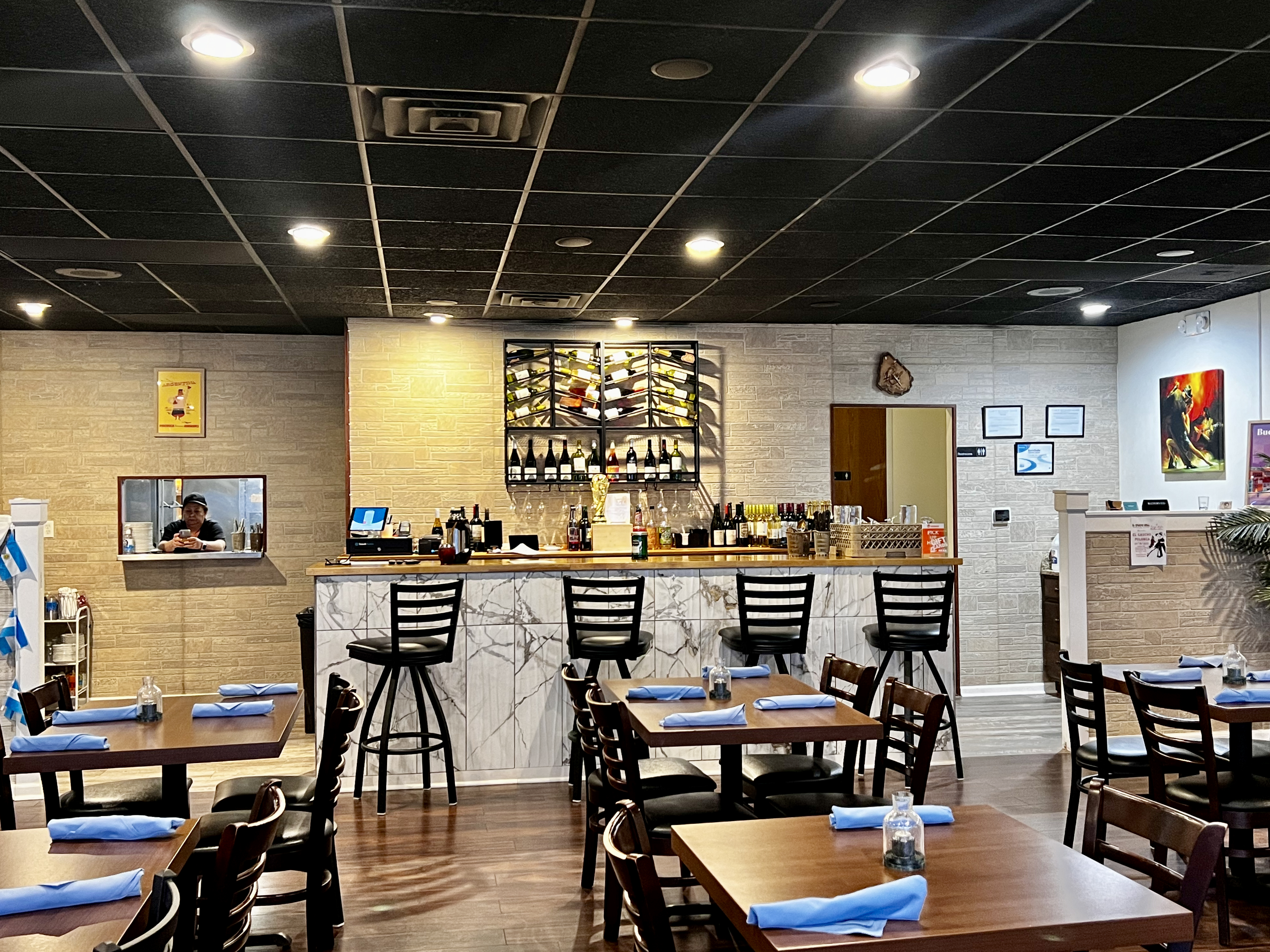 The sangria would be perfect with appetizers like the Argentinian tortillas: one made with potatoes, onions, and eggs and one made with eggs, spinach, onions, and red peppers ($13.90 each).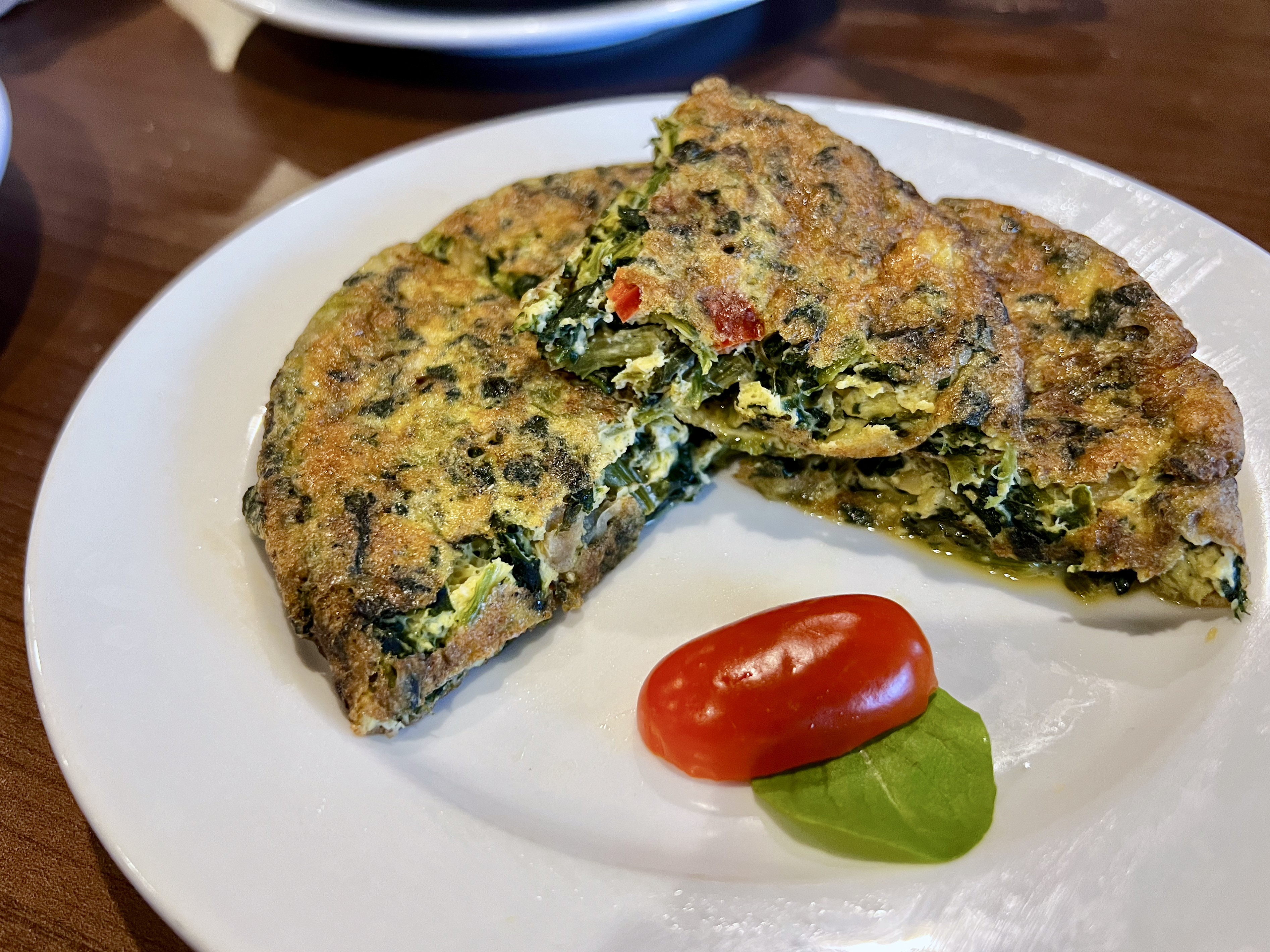 When you order this dish, impress your waiter by pronouncing tortilla like they do in Argentina. The double l in the word is actually pronounced like "sh," which is why the word is pronounced "tor-tee-sha."
There are delicious sweetbreads, golden sweetbreads that have been seasoned and heavily seared ($11.90). The tender delights have a tender, almost creamy interior and beautifully crisp edges. Be sure to squeeze the accompanying lemons on top; the acid makes the rich dish stand out.
You'll also find provoletta, a traditional Argentinian dish made with provolone cheese grilled in a cast-iron skillet with olive oil and oregano (served with slices of French bread, $12.50).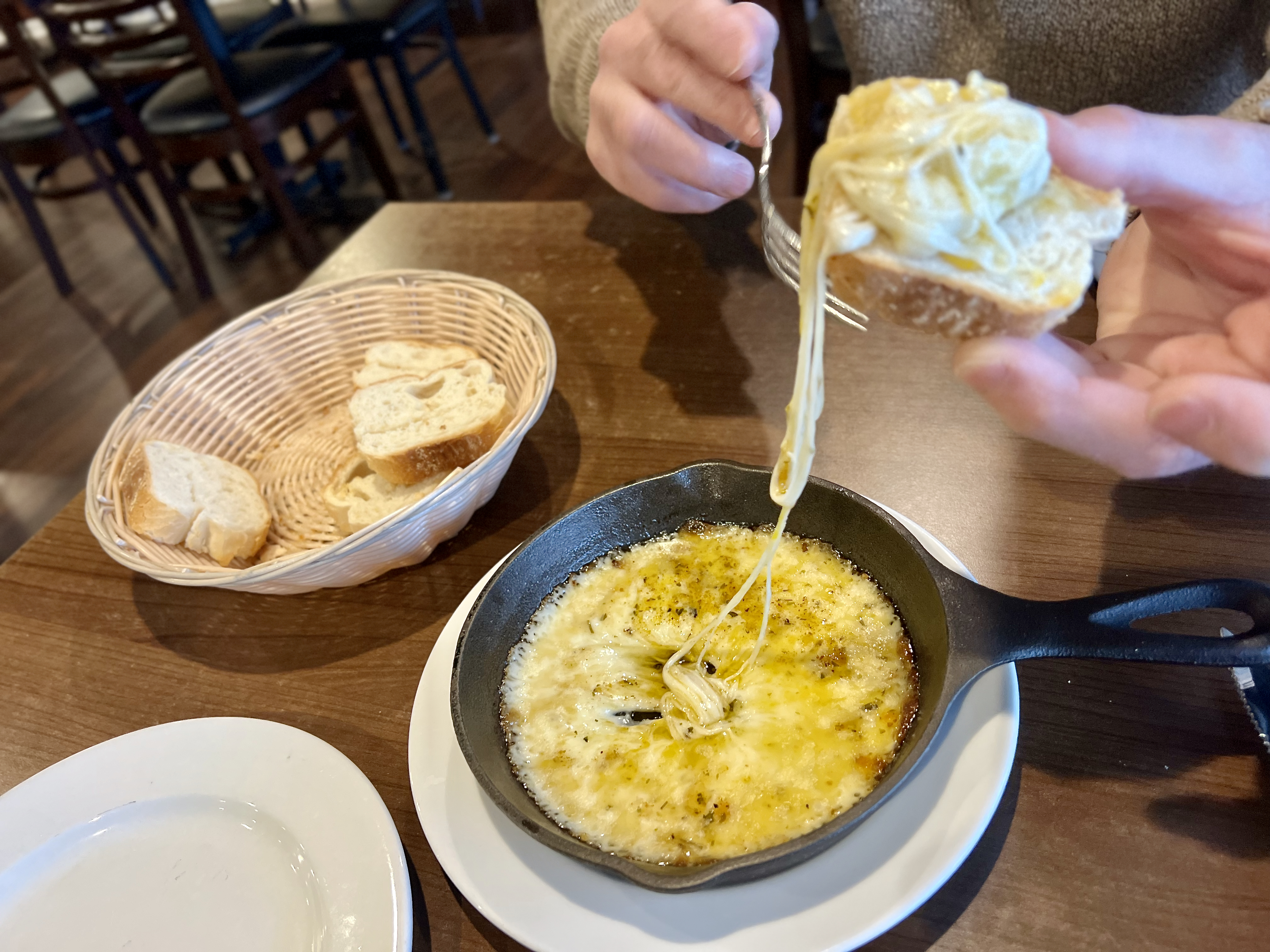 The dish reflects the abundance of cattle (and therefore meat and dairy) in the region. To eat, simply spread the gooey cheese on the slices of bread; It's delicious (and oh-so-Wisconsin).
Guests can also choose from a long list of empanadas, from Argentine beef to ham and cheese, humitas (corn pudding), spinach and cheese, or Mexican-inspired mushrooms and cheese ($5.50 each or $60 per dozen). Empanadas are made with a thin, crispy dough that is baked in the oven instead of deep-fried.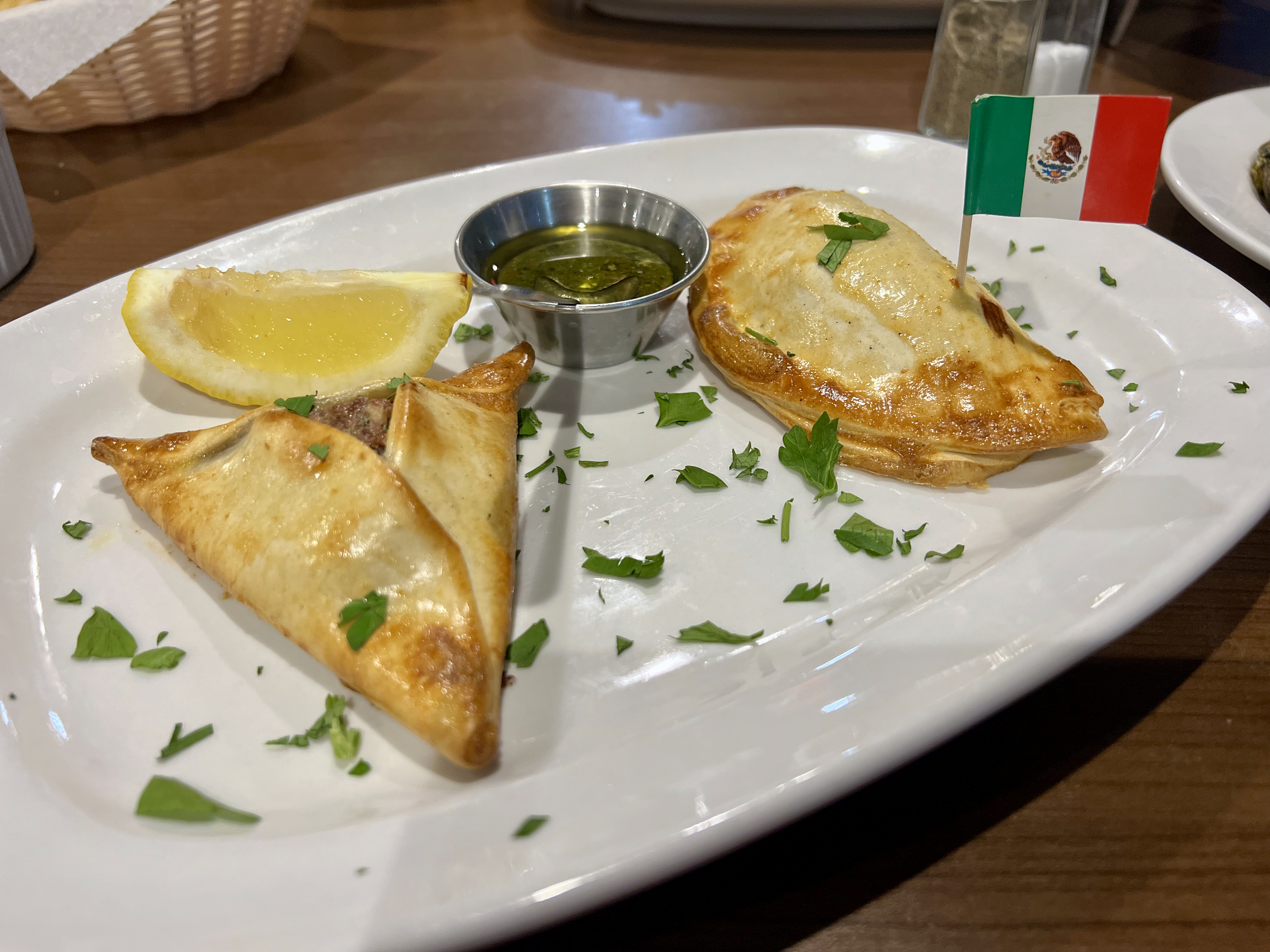 Be sure to ask for a variety of dipping sauces. Offerings include criolla (similar to salsa); roasted pepper aioli; creamy cilantro lime dressing; or fresh chimichurri ($1.25 each).
Casual dining includes a cadre of sandwiches, from Milanese to Neapolitan, reflecting the influence of Italians who flocked to Argentina during the postwar period. Includes thinly sliced ​​breaded chicken or beef, sliced ​​ham, melted mozzarella cheese and sliced ​​tomatoes ($24.90).
Order a side of El Gaucho's house-cut doubly fried Provençal potatoes, chimichurri-seasoned fries ($7.95). They are crispy on the outside, fluffy on the inside, and delicious with the addition of lemon and herbs.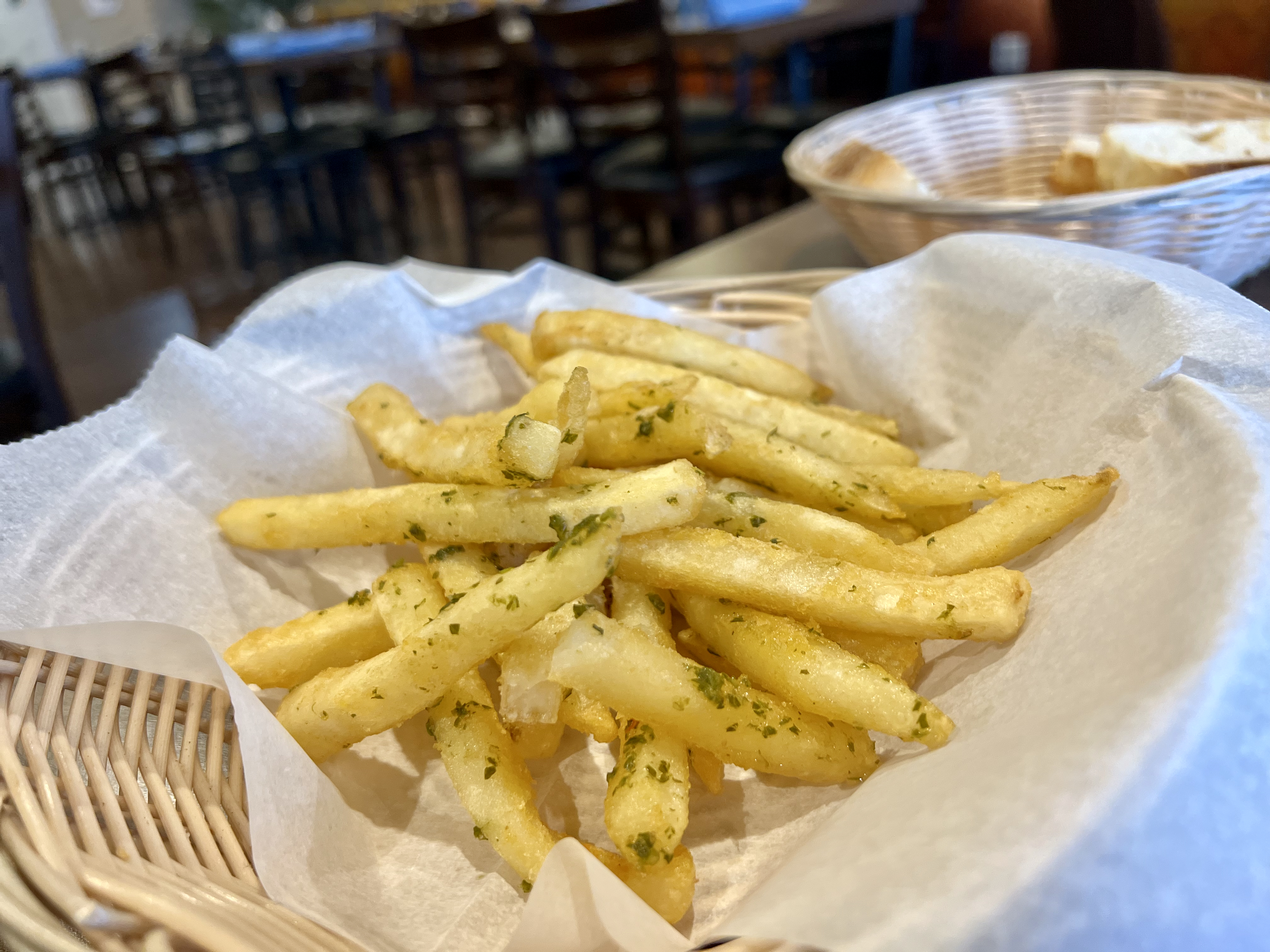 There's also choripan, a classic Argentine street food that includes sandwich-shaped Argentine chorizo ​​topped with tomatoes, lettuce, and mayonnaise ($11.95); and chivito al plato, a traditional Uruguayan dish that includes tender meat churrasco topped with bacon, a fried egg, melted mozzarella cheese, tomatoes, onions and lettuce along with olives, sliced ​​red pepper and ham ($23.90).
The dish is also available in sandwich form as Chivito Canadiense, an option so popular that it's often referred to as Uruguay's unofficial national dish. It's also a sandwich that Anthony Bourdain revered as the "best sandwich I ever tasted." Just say'.
And then there's the asado, grilled meats that have become a trademark of Argentine and Uruguayan culture. For Páez, the barbecue evokes memories of his family gathering at his grandparents' house on Sundays.
"My grandmother used to cook barbecue or make homemade ravioli," she says, "and we were all looking forward to getting together for a meal.
El Gaucho's asado is cooked on a high-tech infrared grill. But otherwise, it is prepared using the simplest of techniques and seasonings, allowing the flavor of the meat to shine through.
You can choose a single plate of tira de asado (bone-in ribs); bife de chorizo ​​(sirloin); entradna (skirt steak); void (flank steak); or ribeye steak. Each is served with a tossed salad and a choice of side: mashed potatoes, Argentinian potato salad, French fries, or stir-fried vegetables ($29-$31).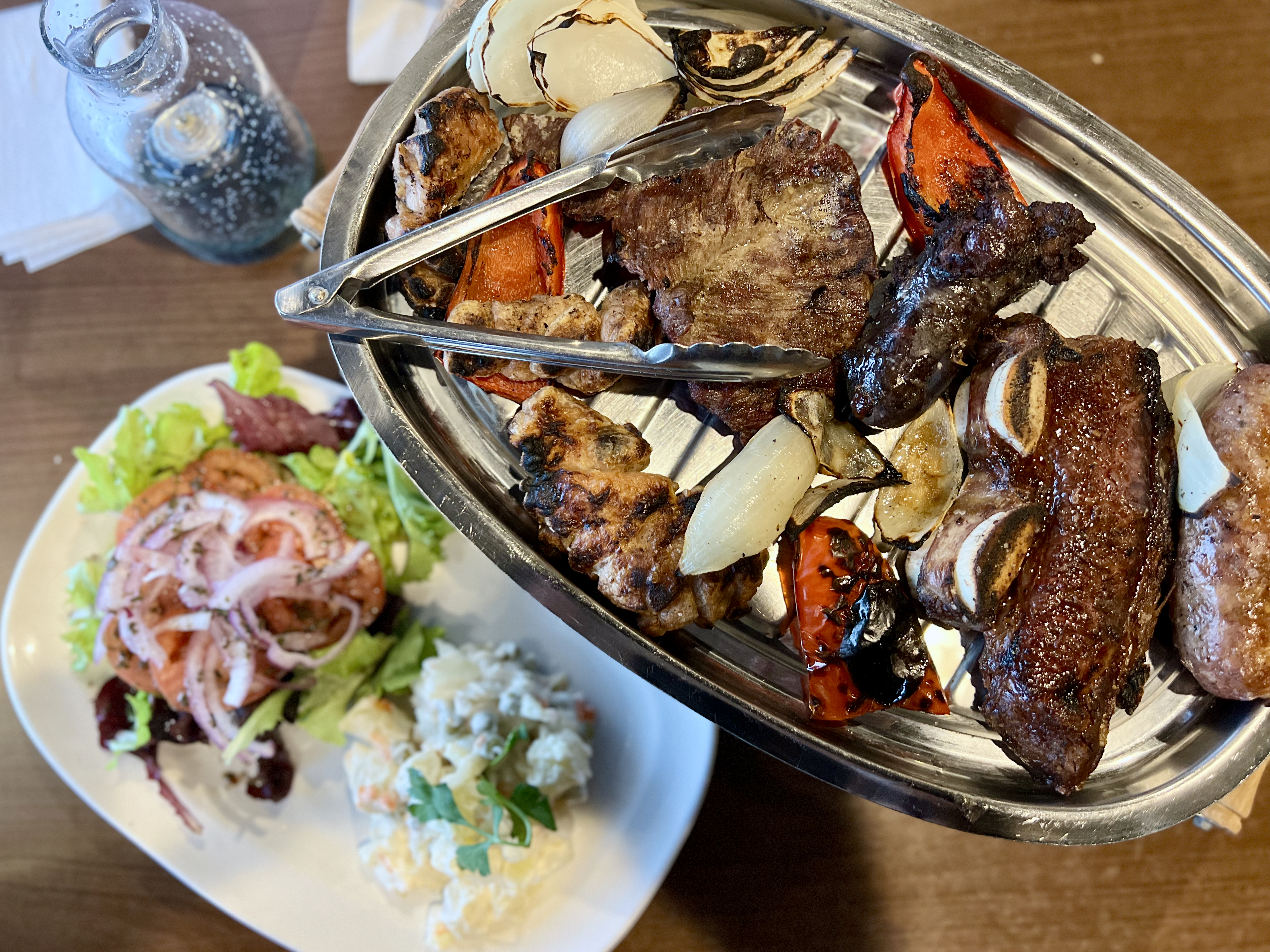 However, if this is your first visit, I highly recommend the asado parillada, a mix of grilled meats that provides an excellent introduction to the essentials necessary for a good barbecue. Named for the large iron grills (grills) used in Uruguay, asado parrillada includes tira de asado (ribs), chicken, chorizo ​​(sausage), blood sausage (blood sausage), and grilled peppers and onions. (I enjoyed delicious sweetbreads in place of the chicken – they're not on the roast menu, but worth asking!). The roast barbecue is available in two serving sizes. A plate for one is $39 (pictured); a plate for two costs $59.
Like the asado, it wouldn't be right if El Gaucho didn't include dulce de leche, the delicate, sweet "milk caramel" that is ubiquitous in both Argentina and Uruguay. Fortunately, you can order it in abundance: drizzled over creamy traditional flan, spread on pancakes (Argentinian crepes) with seasonal fruits, or spread between melt-in-your-mouth Argentinian cookies in the form of alfajores.
But don't miss the opportunity to try the delicious chaja cake, which has layers of dulce de leche sandwiched between layers of sponge cake, peaches, meringue cookies, and sweet whipped cream ($10).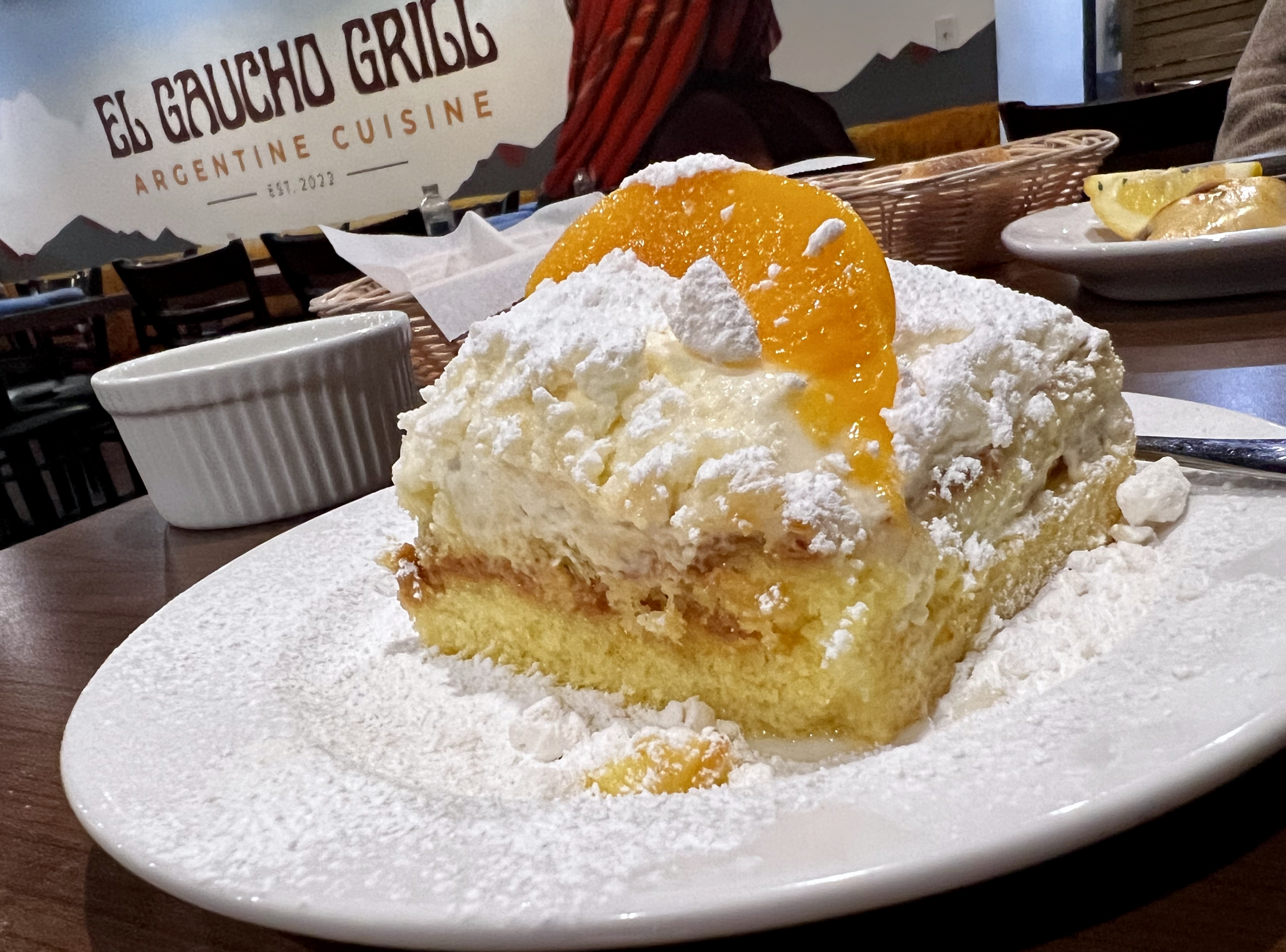 It is light and delicately sweet, aptly named for the chaja (chauna torquata), a bird that appears very large and heavy due to the thick layers of feathers, but is actually very soft and light.
Páez says that the first month or so for El Gaucho was abysmally slow. Few people knew about the restaurant and he thought that he might have made a mistake. But slowly but surely the business recovered.
Just six months after opening, the family-owned restaurant now sees a steady stream of customers, including weekly regulars, who come to enjoy the flavors of South America right here in Wisconsin.
"In all the years I lived here, I didn't meet a single person from Argentina or Uruguay," Páez says. "But when we opened the restaurant, a lot of people came to try it. We have met so many Argentines who are excited to eat food that reminds them of home."
Páez says she will always treasure her interaction with one particular guest who came up to her after enjoying her meal and offered her the highest of compliments.
"He took my hand," he says, "and said, 'For a moment while I was eating, when I closed my eyes, I wasn't in Wisconsin. I was in Buenos Aires'".
That is the experience, says Páez, that he wants for everyone.