Accrol, the AIM-listed Blackburn-based toilet paper and toilet tissue maker, said it is in line to deliver full-year forecasts, at least in line with market expectations.
In a business update this morning for the six months to 31 October 2022, the group said revenue was up 64% to £121.1m, with volumes up 14% in the period.
Accrol's market share by volume increased further to around 21.5% (FY22: 19.5%), compared to a stable overall market in the UK.
As announced in the group's final results for 2022 in September, private label volumes are now higher than pre-pandemic levels: market share is growing at an unprecedented rate compared to traditional brands.
He also said that the private label sector has strengthened further since the final results and that Accrol's volumes have continued to grow ahead of the overall UK market, with a private label market share of around 46%, in compared to 44% last year.
Net debt at 31 October 2022 was lower than anticipated by around £30.5m, despite a significant increase in tissue stocks, as the group continued to manage uncertainty in its supply chains and the effect of strikes in UK ports.
The group expects this working capital position to improve in the second half of fiscal 2023 to drive a further reduction in its net debt position above current market expectations for the year, which is revenue of $213.5 million. £15 million, adjusted EBITDA of £15 million, adjusted earnings before tax of £7.1 million and net debt of £26.3 million.
Gareth Jenkins, Chief Executive, said: "Clearly we are very pleased with this set of results where we have seen volume growth of 14% against an overall flat UK market performance over the same period.
"We have accomplished this by having great quality, value products that fit every consumer's budget. Our strong relationship with retailers and our strong supply model ensure that we can continue to deliver a strong set of results in a difficult market environment."
::
SysGroup, the Liverpool-based cloud hosting provider, boosted first-half revenue by 49%, but posted losses in the six months to September 30, 2022.
The business achieved revenue of £11.32m, up from £7.58% a year earlier. That's a pre-tax loss of £190,000 compared to a pre-tax gain of £250,000 in the same period a year ago.
Net debt was £1.92 million, excluding £2.94 million of contingent consideration related to the Truststream acquisition. At the same time last year, the group had net cash of £1.96m.
The group completed its first two acquisitions since 2019 as M&A difficulties caused by the pandemic and lockdowns eased. It added Truststream Security Solutions in a deal worth up to £7.9m, enhancing its cyber security offering and adding a location in Edinburgh. And it acquired Orchard Computers for £1 million in cash, strengthening South West operations. Both acquisitions immediately improved earnings and the integration was largely completed as a result of Project Fusion.
With these latest acquisitions, SysGroup now operates six locations across the UK, in Liverpool, Manchester, Newport, Bristol, Edinburgh and London.
SysGroup says there is further potential for future cross-selling and client growth as it continues to monitor and evaluate acquisition opportunities.
The board said it remains confident that trade for the current fiscal year will be in line with its expectations.
Chief Executive Officer Adam Binks, Chief Executive, said: "I am pleased to deliver results in line with expectations as the group benefits from the operational investments and improvements that have been made in prior periods. Technology can help companies improve efficiency and protect margins, which is increasingly relevant when compared to the current economic context.
"The two acquisitions made in the period have further strengthened our offering and added more great team members to the group. In addition, both have provided a customer base that we can better serve from our enhanced footprint which now covers the whole of Great Britain. In addition to improving earnings, they are further proof of our ambition to remain a consolidator in this highly fragmented market."
::
Liverpool-based baking ingredients group Real Good Food has secured additional £2.5m funding to support its recovery. This builds on the business update issued on September 30, 2022, in which the group indicated that it was in advanced discussions to secure additional financing.
The new financing is provided by Hilco Private Capital for a 12-month term and complements the existing £6.3m facility with Leumi ABL.
Consequently, no new Loan Notes will be issued. The financing trails the existing Leumi ABL facility and ahead of the security loan notes. The blended interest rate for third-party financing is expected to be 12.1% based on current market rates.
Mike Holt, Chief Executive, said: "We are delighted that new funding has been secured to support RGF's sweeping reform that aims to reduce costs, protect revenue and preserve the inherent value of the group. With the support of both customers and employees, we are making good progress on the necessary reforms and several major customers have already agreed to significant price adjustments. We are confident that the right actions are being implemented to return the business to sustainable profitability and generate cash."
He added: "I am particularly pleased that Leumi ABL continues to support the group and that Hilco has provided the necessary new funding. I would also like to thank our vendors for their patience over the past few months until this funding was secured."
Last month, the group announced that a 'radical reform' had been signed to significantly reduce overall costs.
The changes follow another challenging year for the company, which supplies cake ingredients and decorations to customers around the world.
::
Manchester's molecular testing business, Genedrive, saw falling revenue and rising losses in the year to June 30, 2022, but said it had made good progress.
Turnover of £50,000 was down from the £690,000 level of the previous year. Loss for the year was £4.7m, up from £700,000 in 2021. R&D spend was £3.9m, up from £4.5m from a year ago.
However, the company said it is debt free and has cash in the bank of £4.6m, up from £2.6m last year.
During the year, the company achieved its first NHS implementations and sales of the Genedrive system for antibiotic-induced hearing loss in Manchester hospitals, and launched its second generation Genedrive system to support its strategic approach to developing trials in of emergency care.
Chief Executive Officer David Budd said: "The company has made good progress advancing our strategy in pharmacogenetics and the opportunity to be a leader in establishing acute point-of-care genetic testing.
"Our Genedrive system delivers unambiguous, clinically actionable information to the ward by nurses with no prior molecular testing experience, positively impacting health outcomes. The development and the commitment of the market are positive and growing, since we have unique products with a positive clinical and economic result for health".
::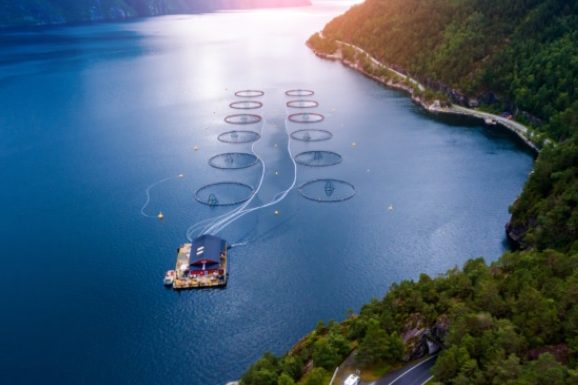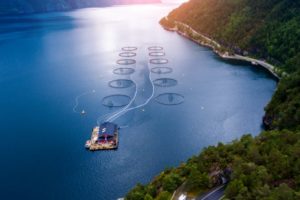 OTAQ, the Lancaster-based marine technology group, has appointed Adam Reynolds as Non-Executive Chairman effective immediately.
The company also announces that Alex Hambro will retire as non-executive chairman at the same time.
Alex has made a significant contribution to the company since joining the board in November 2018 and became a non-executive chairman upon listing on the London Stock Exchange in March 2020. The board thanks Alex for his valuable contribution to the development of the company.
Adam is a veteran of the small-cap market and a champion of growth companies. He brings with him a wealth of knowledge and experience in various sectors and helps companies realize their potential.
He began his City career in 1980 with stockbrokers Rowe Rudd, after which he joined the public relations firm Basham & Coyle heading their investor relations division. Thereafter, he established his own corporate finance and PR/IR firm, which he subsequently listed on AIM in 2000, before selling the company in 2004.
More recently, Adam has been a major investor and non-executive chairman or non-executive director of several small-cap growth companies, including EKF Diagnostics, Manchester-based Sosander, Yourgene Health, also based in Manchester, and Belluscura, where he works. . closely with executives to take advantage of available opportunities, thereby maximizing shareholder value.
Alex Hambro said: "Adam has a lot of relevant experience guiding young technology-based companies through their international growth opportunities. OTAQ's current exciting pipeline of new products has significant growth potential internationally and Adam will add tremendous value to these programs."
Adam Reynolds said: "I am very pleased to join the OTAQ board at this pivotal point in its development and the growth opportunities that lie ahead. I would like to thank Alex for his contribution over the last four years and I wish him the best."