For many, the festive season is as much about delicious food as it is about spending quality time with beloved friends and family. As more than a third (38%) of travelers like to enjoy food and drinks that they normally can't find at home, traveling to wonderful destinations during the festive season provides the unique opportunity to sample delicious traditional delicacies. With a mission to make it easier for everyone to experience the world, Booking.com shares some ideas for the perfect seasonal getaway with five culinary delights for travelers to visit during the festive season. From treats in China and Greece to savory snacks in Israel and Costa Rica, these are the must-see Christmas parties around the world to inspire your festive vacation.
Melomakarona in AthensGreece
Melomakarono (Greek: μελομακάρονο) is an egg-shaped Greek dessert made primarily of flour, olive oil, and honey. These cookie treats are traditionally made around the holiday season or even all year long for those with a sweet tooth! With 62% of global travelers saying a key motivation to travel is to experience new and different lifestyles**, enjoying melomakarona will immerse visitors in the local food scene. Foodies can book an evening food tour where a local Greek guide will lead you through the local neighborhoods and introduce you to delicious cuisine.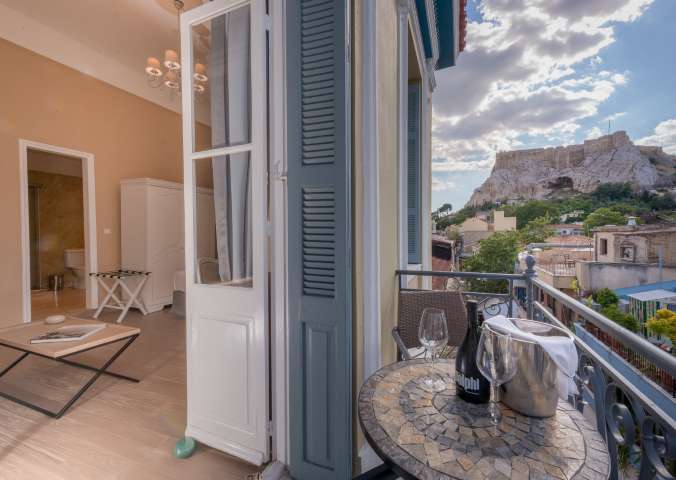 Where to stay: The perfect home away from home is Palladian Home. Located in the heart of the Plaka district of Athens, this charming guest house is a short walk from Syntagma Square, where the city's Christmas tree is lit each year. This apartment is in the perfect location for a walk after enjoying honey cookies.
cod in Mexico CityMexico
Bacalao is the Spanish word for dried and salted cod. While this is a common delicacy in Spain and Portugal year-round, the Mexican style is a real Christmas treat when served as a festive fish stew prepared with tomatoes, onions, green olives, chili peppers, and garlic. Traditional cod can be discovered on a food tour through the historic center of some of the best food stalls in the city, where travelers can learn about the origins of delicious Mexican cuisine. Mexico's capital goes all out for Christmas with bright lights, markets, and Christmas cheer among locals and visitors alike, especially around the Zócalo and downtown, where ice skating is regularly available.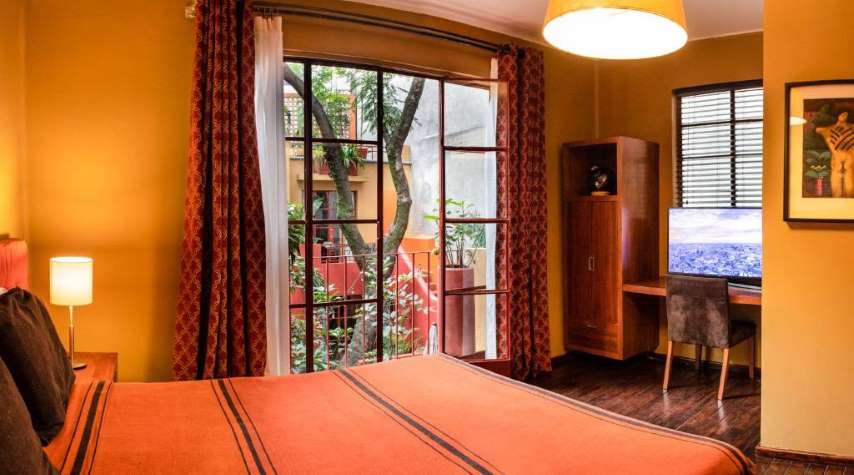 Where to stay: The festive feeling will be alive throughout Mexico City, but nowhere is there more joy than the towering Christmas tree in Mexico City's main square, Plaza de la Constitución. A short drive away is The Red Tree House, a charming B&B located near Chapultepec Castle. The accommodation offers its guests a delicious breakfast and a solarium for visitors to enjoy the festive atmosphere under the Mexican sun. This sustainable travel stay also invests a percentage of the proceeds in community or local sustainability projects.
fried chicken in YokohamaJapan
The second largest city in Japan, Yokohama hosts an annual Christmas market during the months of November and December. The Red Brick Warehouse Christmas Market is packed with charming decorations and festive treats. The market is famous for European delicacies like schnitzel and sausages, but also for the world famous Yokohama Japanese-style fried chicken. Travelers can enjoy comfort food and celebrate the festive season by dancing to live music and DJ sets that fill the market most nights. Those travelers on a festive food mission can book a Yokohama food tour, where a local host will prepare a personalized itinerary to delight visitors' taste buds.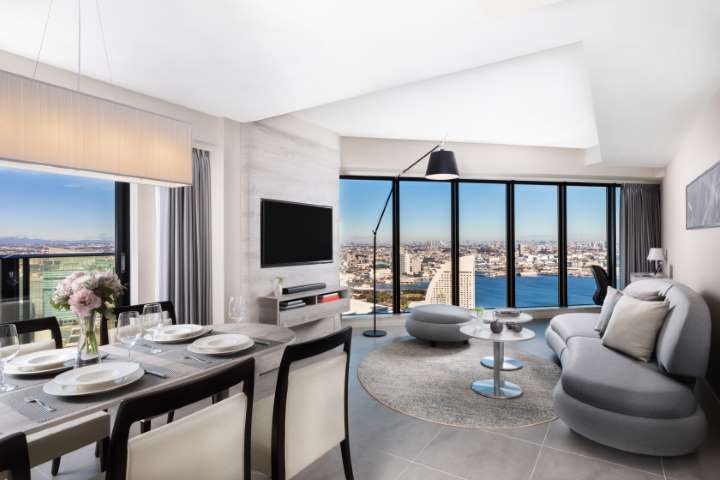 Where to stay: Oakwood Suites Yokohama offers stylish and elegant interiors for a stay with incredible views of the city. Featuring a gym and shared lounge, these apartments also have a Sustainable Booking.com Travel badge for the steps they've taken to offer guests a more sustainable stay, including banning single-use plastics. The suites are also just a short walk from the Christmas market so visitors can easily enjoy the festive celebrations before heading home for a well-deserved food coma.
latkes in JerusalemIsrael
For many religions, nearby Bethlehem is the star of Christmas and the backdrop for the nativity. However, Jerusalem is the place to be for the deliciousness of Hanukkah Latkes, a crunchy and salty potato cake, perfect for more than three-quarters (78%) of global travelers eager to try local dishes in their next trip.** The food served during Hanukkah is famous for being fried in oil, a symbol of oil miraculously lasting eight days instead of one in Hanukkah tales. With Hanukkah and Christmas being celebrated around the same December period, Jerusalem is alight with celebration and decoration during this special time of year.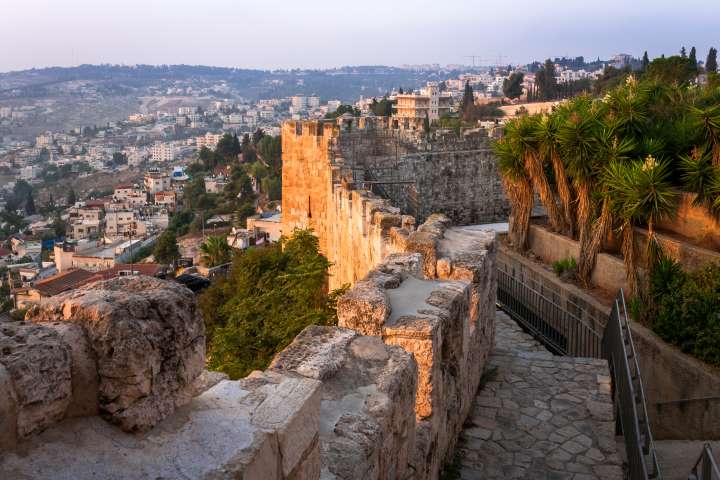 Where to stay: Jerusalem's city center is a great place to embrace the Christmas season, with many churches and holy sites to visit from the Western Wall and the Church of the Holy Sepulchre. A few steps from the city center is Orient by Isrotel Exclusive, a luxury hotel that offers a wellness center and two magnificent swimming pools overlooking the city. The hotel is a sustainable Booking.com Travel property that serves organic food, offers tours and activities hosted by local guides, and gives local artists a platform to showcase their talents.
tamales in Saint JosephCosta Rica
For generations, families in Costa Rica have marked the festive season by preparing tamales, a dish of seasoned meat rolled in cornmeal dough and wrapped in banana leaves. They end up looking like cute little Christmas presents. For travelers hoping to try authentic tamales, San José annually hosts the Festival of Light in December. Downtown San José is transformed with magical lights as a parade of extravagant floats, beautiful masquerades and exciting fireworks bring in the festive season. Visitors can experience one of the most anticipated events of the year with local Costa Ricans and eat delicious traditional dishes during the colorful and creative festival.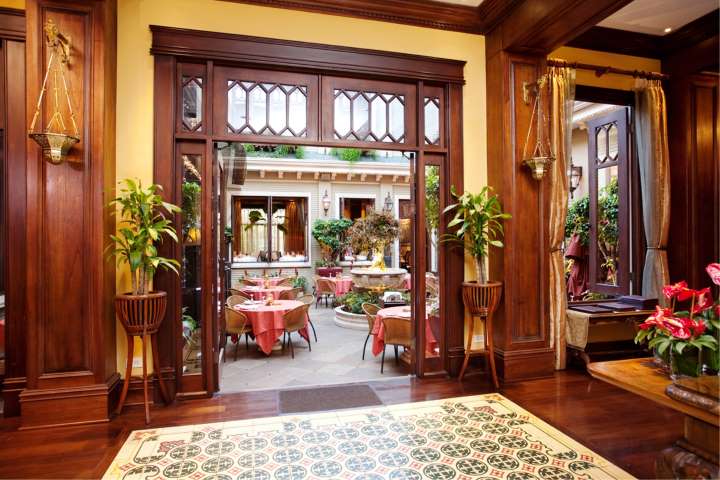 Where to stay: For a luxurious stay, Grando de Oro Hotel is a charming hotel with elegant interiors located in the center of the city. This Booking.com Travel Sustainable property can arrange tours and activities with local guides and businesses, and welcomes guests to a beautiful rooftop garden. The hotel has a fantastic restaurant serving local gourmet cuisine so guests can ring in the Christmas season with delicious food and toast the celebrations in their stylish bar.
Booking.com offers travelers around the world the keys to access a new level of additional benefits with the introduction of a third level in its Genius loyalty program. Designed to make every trip a better experience, the Booking.com loyalty program is completely free, easy to access and membership lasts a lifetime: travelers only need to create an account to achieve Genius status for life. As Genius members unlock new levels, they gain access to deeper discounts and more travel rewards that never expire. All travelers need to do is log into their Booking.com account and look for the Genius logo to identify benefits, discounts and perks.
---
*Travel Predictions 2023 study commissioned by Booking.com and conducted among a sample of adults planning to travel for business or pleasure in the next 12-24 months. In total, 24,179 respondents were surveyed in 32 countries and territories (including 1,014 from Argentina, 1,006 from Australia, 505 from Austria, 504 from Belgium, 1,009 from Brazil, 503 from Canada, 1,009 from China, 1,010 from Colombia, 505 from Croatia, 505 from Denmark, 1010 from France, 1001 from Germany, 500 from Hong Kong, 1005 from India, 504 from Ireland, 504 from Israel, 1008 from Italy, 1003 from Japan, 504 from Mexico, 502 from the Netherlands, 1007 from New Zealand, 1009 from Portugal, 507 from Singapore, 1008 from South Korea, 1001 from Spain, 505 from Sweden, 508 from Switzerland, 500 from Taiwan, 504 from Thailand, 1006 from the UK, 1009 from the US and 504 from Vietnam). Respondents completed an online survey in August 2022.
**Research commissioned by Booking.com and conducted independently among a sample of 48,413 respondents in 31 markets (2000 US, 1864 Canada, 1999 Mexico, 2003 Colombia, 2005 Brazil, 2002 Argentina , 1020 from Chile, 1777 from Australia, 818 from New Zealand, 1999 from Spain, 2002 from Italy, 1998 from France, 1990 from the UK, 2005 from Germany, 2003 from the Netherlands, 985 from Denmark, 999 from Sweden, 910 from Croatia, 918 from Switzerland, 1986 from Belgium, 998 from Russia, 953 from Israel, 1999 from India, 1990 from China, 901 from Hong Kong, 1775 from Thailand, 1001 from Singapore, 975 from Taiwan, 1800 from Vietnam, 1757 from South Korea, Japan 1001). To participate in this survey, respondents had to be 18 years of age or older, have traveled at least once for business or pleasure in the past 12 months, plan to travel in 2022, and be the primary decision-maker or involved in the decision making for your trip. The survey was conducted online and took place in January 2022.