Rejoice, the most magical time of the year is here! No, not Christmas, it's still a good month off. Instead, it's that time when mega brands pretend to be normal, decent guys in every way by doing touching holiday announcements about the value of togetherness, love and buying lots of holiday tattoos.
And if that sounds cynical, it shouldn't. I love Christmas ads. They make me laugh, they make me cry, they make me text my loved ones to check that they are still alive. They are art, the most possible kind of emotional manipulation: miniature two-minute epics, designed to send you crying into the arms of mother capitalism for solace.
But they are not created equal. Some are instant classics that create a whole moving universe in the space of a few seconds. Some of them are screaming to be put on quiet while you put on the kettle. Here's a ranking from worst to best.
The best Christmas TV commercials of 2022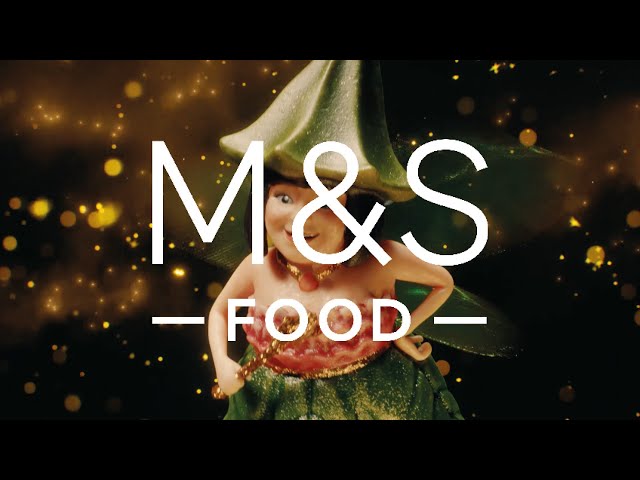 10.M&S
OMG Dawn French AND Jennifer Saunders in one glorious ad. M&S really knows how to pamper us. Or them? Like a three-week-old little pot from the back of the fridge, this ad isn't the delicious candy that first appears. There may be two comedians here, but there are no discernible jokes. French plays a smug Christmas tree fairy, poor Saunders has to play a scruffy dog ​​toy, and they both have to spend a lot of time cooing in amazement at pictures of M&S's seasonal line of dishes. Yeah we got it M&S ​​you good sarnie now give us a story to chew on.
sob factor All that product placement really made me hungry.
9.Tesco
This year, it has come to Tesco's attention that some politics is going on. So he walks in, with all the deranged awkwardness you'd expect from a supermarket that once invented and tried to sell a lasagna sandwich. "Britain, there's a shortage of cheer," declares a smug political-type voice-over, "so at Tesco we've set up the Christmas Party to help." So what can we expect from this great new political force? Well, the closest thing to real policy is a vaguely socialist agenda: 'The only thing we'll cut is prices and pie.'
But it sounds a bit hollow coming from a supermarket whose CEO pocketed a £3.2m Christmas bonus last year. Furthermore, the proposal to ban bedtime seems totally unfeasible. I don't know who the other party is in this crazy election, but they will get my vote.
sob factor I only cried for what is coming to this country.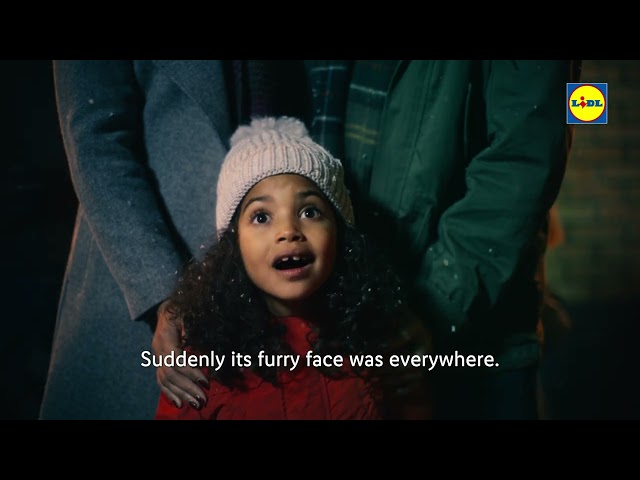 8. Lidl
Ok this one is weird. It's a parable about the corrosive effects of fame, telling the story of a bear clad in a Lidl jumper who is catapulted to stardom after being 'spotted' in a supermarket. Billboards, red carpet appearances, TikTok dance crazes and private jet parties with sexy women in miniskirts continue. But the girl she belongs to just wants her to come home after Christmas. At the last minute, Lidl's bear literally parachutes in to save the day. 'Big hug. Tasty food. Complete narrative,' the strangely self-aware voice trumpets. But I don't know if I want my Christmas announcements to be so…wise. This is the season for sentimentality, not for meta-theatricality, and Lidl's offer falls short at festive moments.
sob factor My eyes were as dry as Lidl's own brand whole wheat bixies.
7.Aldi
'Mommy, can I donate my pocket money to Neighborly? They are helping families in need!' said no child ever. And yes, the child in question here is actually a little carrot, but my point stands. Aldi's gently charming but ultimately unmemorable Christmas 2022 advert sees the return of her resident animated carrot family, depicting a cheeky but hilarious rip-off of Home alone. The Carrots are leaving for Paris, but they've left little Kevin at home, so he sets traps to thwart the intruders. But instead, his fairy-light zip line propels him into a snowman's groin…a bit of a hint to the adults there. Santa saves the day, the carrot family reunites, and then they sit down to a cannibalistic holiday feast of other vegetables, raising haunting questions left unexplored.
sob factor No tears, but the 'little tower' pun caused a smile.
6. McDonald's
One of the strangest aspects of the annual cavalcade of Christmas ads is the way multinational mega-corporations, whose EVERYTHING is making money, suddenly pretend the opposite is true. 'Capitalism? I don't know her! they protest. I found it hard to get over the hypocrisy in this year's McDonald's ad, which is so slimy it's hard to remember it exists to flog burgers. A boy makes a comically huge Christmas list, which unfurls behind him like a kite as he runs through the wintry streets. Then the wind takes it away. Her mother comforts him by taking him to Maccy Ds, and he shows her that only one section of the list remains: a picture of a happy family. Who needs consumerism, huh? It's all very nice. But the message feels dated because of his humble, unabashed sentimentality, like something Don Draper would come up with on a bad day. Can't the poor kid get presents AND nuggets? Is it too much to ask in 2022?
sob factor This ad wanted me to cry so much that I held back the tears on principle.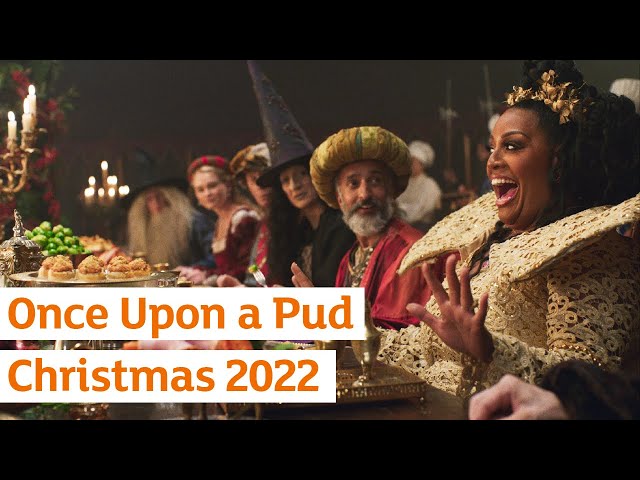 5. Sainsbury's
East? He spoke to me. Every Christmas my family members demand that I make them a pudding without raisins, even though dried fruit is the gooey foundation on which centuries of British holiday traditions are built. Here it's daytime TV star Alison Hammond doing the demanding thing, asking her humble chef to cook her a delicious pudding in the guise of a medieval queen. I liked the imperiousness of her. I liked all the costumes. And I liked the nice little touches, like when our young baker hero steals a huge digestive from a giant who yells 'That's MY cookie.' I'm not quite sure why there's an instrumental version of 'Teenage Dirtbag', except that's just the formula for the soundtrack for Christmas commercials these days: familiar song, bizarre version. And you know what, it works.
sob factor A little tear of appreciation to all the underrated Christmas cooks out there.
4. ASDA
I respect the knick-knacks of this one. Yes, ASDA has just fully connected images of Will Ferrell from Elf in his ad this year, repurposing his lines to make it look like he's interacting with bewildered grocery workers on his first day on the job. 'Christ, I knew understaffing is bad right now, but this is ridiculous,' you can see them thinking, as he proposes to make snow angels or gobble up all the free samples. It's both hilarious and a nice break from the oppressive games of happy families featured in other ads this year.
sob factor Is that a tear in my eye, or is it the pungent smell of George in ASDA's Berry Spice Candle that makes my eyes water?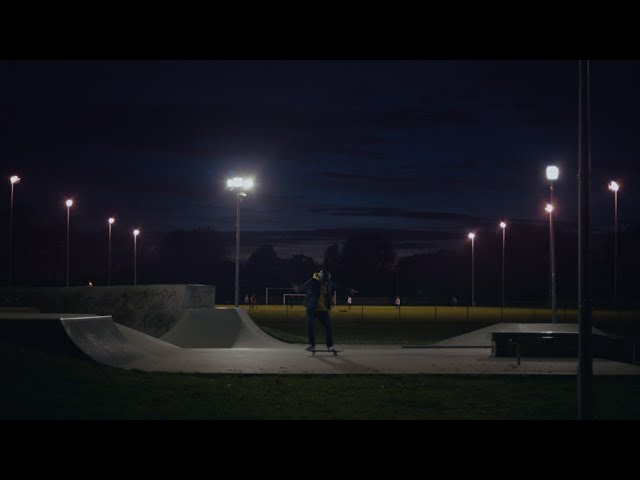 3.John Lewis
Granted, John Lewis didn't technically invent the Christmas ad genre, but he certainly perfected it with genre classics like 'The Long Wait' (2011) that almost made me want to have a child, or 'Excitable Edgar' (2019), a mini fantasy epic that made me want a toy dragon (much more achievable). This year, the most sensible department store in the country has gone shady. A hapless stock-figure dad is learning to skateboard, watching videos in his boring gray office, or going to the skate park after dark. 'How tragic, a mid-life crisis', we must think. But she's actually doing it to bond with a foster kid, who arrives clutching his own skateboard. And it's not just empty sentiment: The ad comes with a pledge to support children in care. Well played John Lewis.
sob factor I haven't cried this much since I found out how much a new sofa bed costs.
2.Waitrose
There's something darkly brilliant about the premise of this year's Waitrose offering, which is drenched in a wistful awareness of the relentlessness of time, just as its oven-ready roast potatoes are saturated in goose fat. Who would be a farmer? As soon as you've tucked last year's depreciated Christmas tree into its wheelie bin, then it's time to start planning next year's festivities. 'January 1st', the calendar yells, and he goes out breaking the ice at the watering hole, mending fences, discussing bees, chasing pheasants and all the other rural activities that require effort to prepare Christmas dinners for the pale and flabby people of the city. . Planned all year, devoured in seconds. But the mood lifts when we finally make it to the dinner table, with the arrival of one of the most talented little boys to grace our screens in a long time. The way his face crumples when he is offered a pig in a blanket! Give that boy an Oscar!
sob factor Sadder than the menagerie of culled animals that went into Heston's creation for Waitrose's Three-Bird Pigs in Blankets.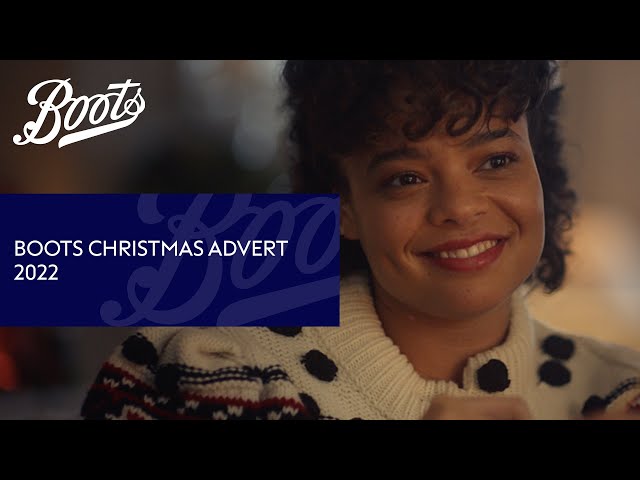 1. Boots
Now is better! You usually don't go to Boots to see amazing ads (I'm usually just looking for vitamin D tablets and a quick peek at the perfume testers). But Boots has really pulled it off this year.
We started on a bus. Someone is playing metallic music on their phone. what an idiot We are sorry for the justified inconvenience of our protagonist. But then he puts on his new glasses and everything changes: an ordinary tree blooms with fairy lights, his fellow travelers turn into partiers, and the bouncy Hall & Oates soundtrack comes to life. His glasses allow him to see everyone's most intimate desires, and on Christmas Day they stop working… because everyone around him is truly happy and satisfied. I'm lovin 'it. It's smart, it's funny, and it's packed with moments that feel truly magical. What more could you ask for for Christmas?
sob factor Happy Tears – Thank goodness for Boots wide range of waterproof mascaras!
ICYMI – Here are 10 of the UK's most magical Christmas markets.
Plus: Here are 8 of the most dazzling Christmas light trails.