For coffee drinkers around the world, Starbucks' infamous Christmas menu is something of great value. On November 3, peace was made for avid Starbucks fans as the franchise's holiday menu made its debut once again. With the several Starbucks locations located on campus and the multitude of off-campus stores nearby, University of Maryland students can access this festive menu with ease.
This year, Starbucks is offering enthusiastic customers 11 unique holiday items, six of which are beverages and the remaining five are food. While they're all worth trying, here are the four festive drinks and seasonal treats guaranteed to round out your holiday season!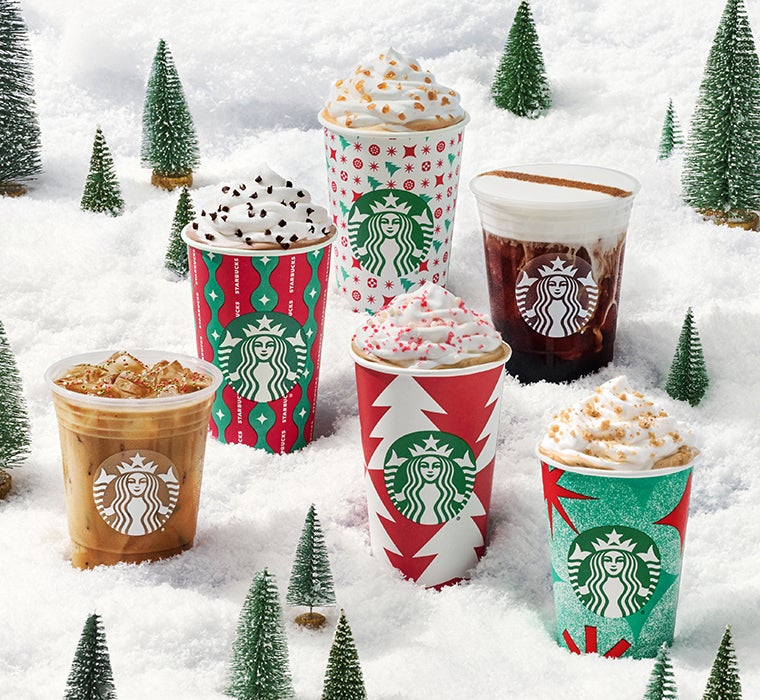 mint mocha
One cannot properly highlight Starbucks Christmas drinks without mentioning East menu option. A classic, a fan favorite, Starbucks Peppermint Mocha is an undeniable staple for the holiday menu and routinely delivers exactly what we need. Available both hot and iced, the Peppermint Mocha was first seen on the menu in 2002, making this year its 20th anniversary. While a perfectly balanced combination of espresso and milk gives it a satisfying, rich texture, the mint-flavored syrup and mocha sauce are what really tie this delicious drink together. Take my advice and start your Christmas season at Starbucks with a Peppermint Mocha.
Sugar Cookie Almond Milk Iced Latte
Returning to the Christmas menu for the second year, the Iced Sugar Cookie Almond Milk Latte is, for lack of a better term, pure and utterly irresistible delight.
This recent iconic addition to the menu proves that frozen drinks cannot be ruled out in winter. If you don't have dairy, this is your drink. This holiday latte takes the official position in the lineup as the first non-dairy holiday drink to be seen on the menu. It's a combination of smooth blonde espresso, creamy almond milk, sugar cookie flavored syrup, and most importantly red and green sprinkles to really add that holiday feeling. Grab yourself a refreshing almond milk latte and iced sugar cookie and head into this holiday season.
Chocolate Pistachio Swirl
New Menu Item Alert!
Debuting as the only new addition to this season's festive menu, this delicious cinnamon bun-inspired treat is sending lovers of Starbucks and beyond into a spiral of excitement. With a light and fluffy brioche-style dough, the Chocolate Pistachio Swirl is infused with mint chocolate chips and covered in chocolate that contains flavorful notes of cinnamon and coffee. If you're not already drooling, the top of this delicious masterpiece is sprinkled with pistachio bits to complete this flavorful sensation. Yes, you have read everything correctly. How can you not resist giving this one a try?
reindeer cake pop
Ever since a viral TikTok popularized Starbucks cake pop, it seems this sweet little treat can't stay on the shelves. As a regular user of the app, who would you be if you didn't highlight Starbucks Limited Edition Reindeer Cake Pop? Covered in chocolate icing and detailed with a pair of sugar eyes, antlers, and of course a red nose, this delicious vanilla cake pop is an absolute must-have this season. In addition to being absolutely adorable, the Reindeer Cake Pop is a delicious and light treat that is sure to lift your spirits on a frosty winter day.
The Christmas season is notorious for flying by. Don't miss your chance to channel that holiday spirit and experience Starbucks' highly praised Christmas menu. I know for sure that I will be!